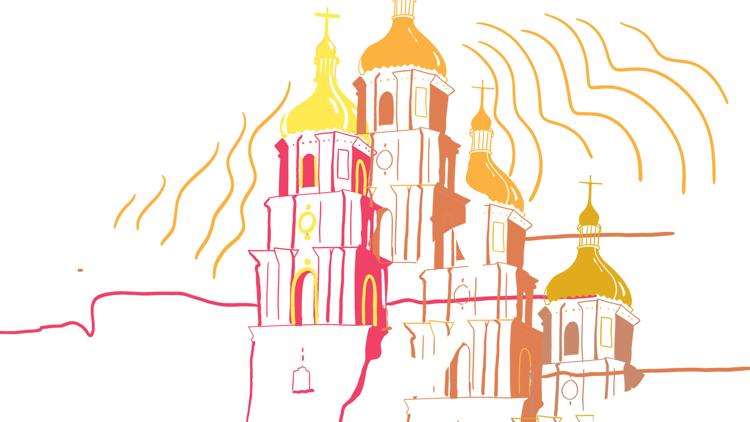 Author's note: The Overshadowed Arts is a three-part series taking a close look at obscure, overlooked, and underappreciated humanities minors at the UW. Check out pt. I here and pt. II here.
Politics and globalization are never not going to be messy. We've been trying for centuries, and have yet to find something that doesn't hurt someone.
But this century offers something the past ones have not: unprecedented access to distant lands and information through the internet, university resources, and instant news reporting. I'm not asking you to write political theories or solve world hunger; I'm reminding you that you can take advantage of our erased physical distances, especially with the comparatively ample time in college, to see the world through someone else's language, culture, and perspective. It closes the cultural gap more than any book or handshake would, and you'll have one hell of a fun time doing it.
The Henry M. Jackson School of International Studies (JSIS) is housed in Thomson Hall, next door to the HUB. Their 19 minors cover every geographic region of the world (except Antarctica, but let's be real) and total 28 or 30 credits. In 2018, 77 undergraduates were enrolled in these minors.
Contrary to popular belief, most Jackson School minors are not usually language-based. You would generally turn to other departments to learn German or Japanese, but you would pursue European studies or Japan studies through JSIS.
The minors accommodate interests as specific as comparative Islamic studies or Arctic studies. For those wishing for a broad exploration, or those who perhaps haven't decided on a particular area, the general international studies minor is a popular option.
The Russian, East European and Central Asian Studies (REECAS) minor grapples with a massive and misunderstood region of the world. Stretching from the gates of Vienna eastward, as managing director of the Ellison Center for REECAS Phil Lyon puts it, the sheer size and amount of history is daunting. 
Most current undergraduates were not alive during the collapse of the Soviet Union or the fragmentation of Yugoslavia. As a consequence, exacerbated by the region's physical and political differences from the United States, most of us haven't received formal education about the history or daily lives of the people living in that area. 
"Uzbekistan is the center of the silk road," Lyon said. "Ancient religious centers and commercial centers for trade from China to the West … The tapestry of life there is very rich."
According to Lyon, the region is in the news more often than you would think. Russia goes without saying, but for anyone interested in foreign policy, security, energy, or human rights, it is also extremely important.
"Central Asia and Central Asians are very much in the news in the plight of the Uyghur people," Lyon said. "These are a Turkish speaking group currently part of China. There have been arrests and mass internment … the situation is a human rights tragedy."
Largely comprised of JSIS electives, the REECAS minor courses include Russian history, foreign policy and communism, and East European film and literature, among others. Like most JSIS minors, there's a plethora of courses that fit the requirements. You can tailor your focus to whichever aspect intrigues you.
One of the school's newest minors, the Portuguese language and Luso-Brazilian studies minor was established in January 2019 as a partnership between JSIS and the Spanish and Portuguese studies department. Unlike other JSIS minors, it is a combination of language and content courses.
Portuguese is considered a critical language by the U.S Department of Defense. Between 50 and 60 students take Portuguese language classes at the UW every quarter, according to program coordinator and sole lecturer Dr. Eduardo Viana da Silva.
"They're not just students in languages," da Silva said. "They are students in business, in engineering, in linguistics, even in accounting. It's not a huge commitment, but at the same time, it gives them a taste of Brazilian or Portuguese-speaking culture. It can be something that differentiates them in the job market."
In order to give his students free online access, da Silva wrote his own textbook, and the Spanish and Portuguese language department loans books and short stories instead of requiring students to purchase materials. The department also has a teletandem project, where students conduct language exchange through Skype with students in São Paulo.
Regarding the trend of students abandoning humanities classes for STEM, da Silva believes people associate language just with the arts and fail to see its greater implications.
"It's not surprising that we are not understanding each other well," da Silva said. "Not that everyone is going to learn all languages, but learning one, even if it's to be a beginner, can have an impact on the way someone views the world. It goes beyond textbooks and grades."
Reach writer Theresa Li at arts@dailyuw.com. Twitter: @lithere_sa
Like what you're reading? Support high-quality student journalism by donating here.