Reading Poolside: 'Outliers: The Story of Success' by Malcolm Gladwell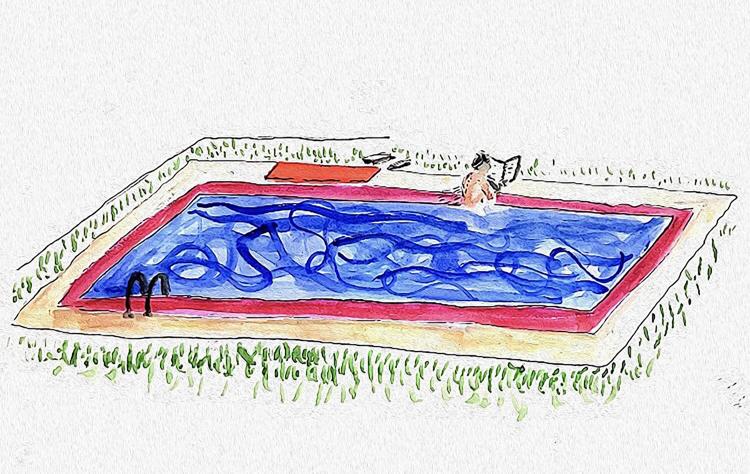 At last I can say it has not been a fruitless summer. I have walked along the Spokane Indian Reservation, dared to embark on my personal legend, asked what it would be like to be a different person every day, read the strife and musings of Ruth Wariner, watched my old friend Scout grow up, gone looking for Alaska, and most recently paid homage to my teenage love life. 
When I think of the approaching school year and the midterms that are to come, my initial thoughts and hopes are for success. I wish it not only for myself, but also for my peers and colleagues in both our personal and professional lives.  
This got me thinking about what success is and what it means in contemporary culture. To older generations, is success a nine-to-five job and a moderately comfortable life? To millenials and 20-somethings, is success creative fulfillment and coming home to a minimalistically designed studio apartment? Also, what is success to me? 
During the school year, for me it is being able to drink an Americano every day and walk to my classes without slipping in Red Square, but I wanted to know what success meant in a broader sense of the word. Malcolm Gladwell, journalist and author of New York Times bestselling book "Outliers: The Story of Success" has a few ideas. 
"Success is a function of persistence and doggedness and the willingness to work hard for twenty-two minutes to make sense of something that most people would give up on after thirty seconds," Gladwell wrote. 
I hope all the brave souls taking organic chemistry in the upcoming fall can keep that in mind. But on a more serious note it's really important to understand that what may be standing between you and your upcoming goals this fall quarter, whether they include acceptance into your competitive major or starting a new job or internship, is just some diligence and time. 
Obviously, there are some predetermined factors, such as your socioeconomic background, that can impact how successful you will be in any facet of your life. Gladwell does not leave these unmentioned, as his book heavily delves into the impact that growing up with an affluent background can have on your personal and professional prospects in life.
However, he also makes it clear that success is not all just numbers and probability. It is heavily influenced by the language you speak, your network, your hometown, and your belief in the impossible. 
As college students, it can be so easy to dwell on all the cards that life has stacked up against us that we don't even look at the other half of the deck. If you're curious at how the birth lottery has predisposed you to success, or want to read what I believe to be one of the most well-researched books ever, you should check this one out. Make it your last productive activity of this fleeting summer. 
Reach columnist Maryam Noor at arts@dailyuw.com. Twitter: @mare_noor