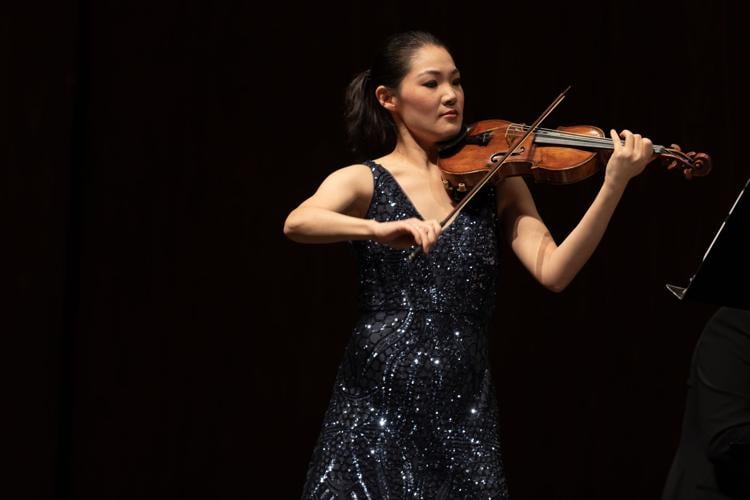 "It's like learning to fry eggs with your left hand while painting a picture with your right hand." 
This is how Ronald Patterson, professor of violin at the UW, described the challenging process of mastering the instrument. 
With the recent appointment of Rachel Lee Priday to the position of assistant professor of violin, Patterson will no longer be alone while guiding students through this process.
For the enthusiasts and consumers of classical music at the UW, Priday's appointment promises to reward audiences with an increased output of live performances from the School of Music's strings program.
Born in Chicago, Priday began studying the violin at the age of four, becoming a pupil of Dorothy DeLay and eventually studying under the legendary violinist Itzhak Perlman at the Juilliard School Pre-College Division. Priday recalled first meeting Perlman at age 10. 
"It was kind of funny because I didn't have that much awareness of him at that point, except that I would see him on CD covers," Priday said.
Priday continued her studies by completing a dual degree program at Harvard University and the New England Conservatory of Music, earning a Bachelor of Arts in English and a Master of Music.
Priday's arrival at the UW is significant, as it brings the strings program more in line with the organizational model used by most university strings programs. It now more closely reflects the composition of an orchestra: two professors of violin, one of viola, and one of cello.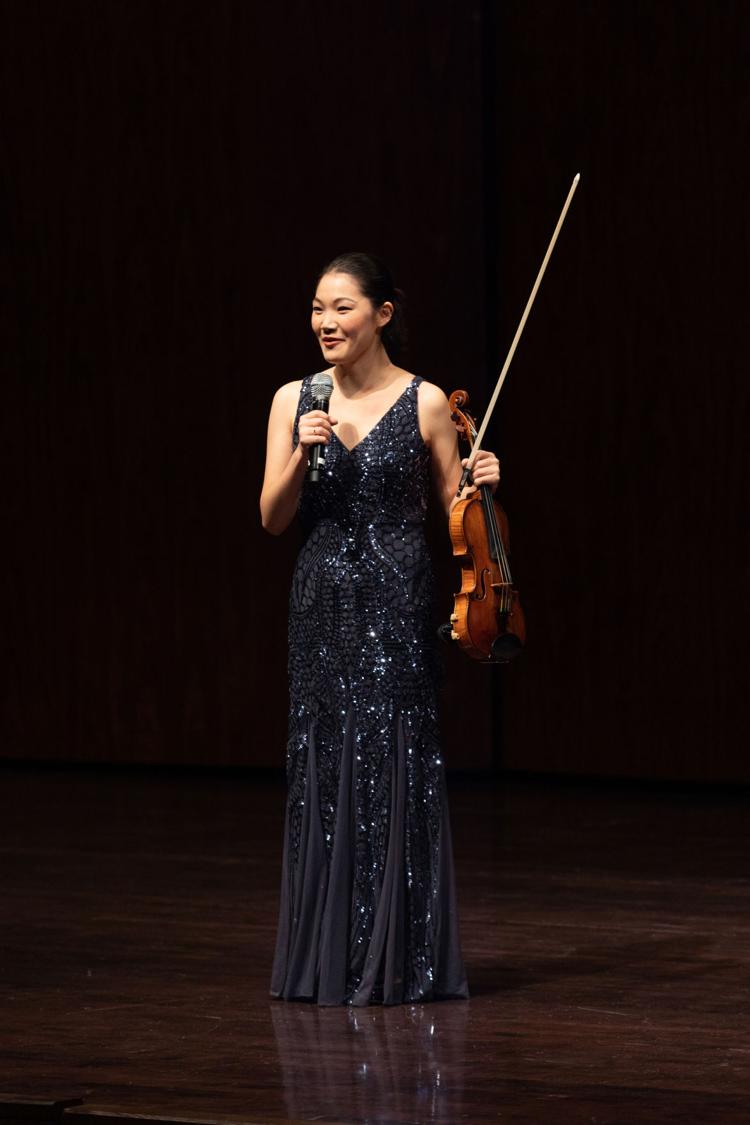 "I think she'll make a wonderful addition to the School of Music," Patterson said. "I think it's something long overdue. For all these years, I've been the only violin teacher, and it's pretty hard to define a School of Music when you only have one violin teacher."
In addition to increasing the violin student capacity, Priday's appointment to the School of Music faculty allows for an increased focus on faculty performance. 
"She is a performer, and I'm not really performing anymore," Patterson said.
Priday has performed as a soloist with many major U.S. and international orchestras from St. Louis to South Africa and has earned a reputation for the brilliance and beauty of her sound. 
Thursday, Oct. 24, Priday made her UW performance debut, performing a series of works with pianist Julio Elizalde. While a calm October night unfolded outside, Priday unleashed incredible emotion and energy from within Meany Hall.
The performance included Bartók's Romanian Folk Dances, a popular piece that Priday invigorated with eerie false harmonics and dark, rich notes in the lower registers. Priday's execution of contemporary composer Esa-Pekka Salonen's "Lachen Verlernt" (laughing unlearnt) stood out in the program, with Priday evoking intense anguish and melancholy while attacking the technically challenging portions with impressive skill.
Priday has a generous schedule of performances planned for the upcoming months.
Priday will be performing Haydn's Sinfonia Concertante Dec. 6 with fellow faculty members Sæunn Thorsteinsdóttir (cello), Mary Lynch (oboe), and Seth Krimsky (bassoon). She will also be joining Thorsteinsdóttir and Craig Sheppard (piano) Dec. 9 and Feb. 29 in a performance of Beethoven's complete cycle of piano trios.
"It's great to have the chance to play for students, and I think it's important to see your teacher out there playing," Priday said. 
Reach contributing writer Henry Zing at development@dailyuw.com. Twitter: @ZingHenry
Like what you're reading? Support high-quality student journalism by donating here.