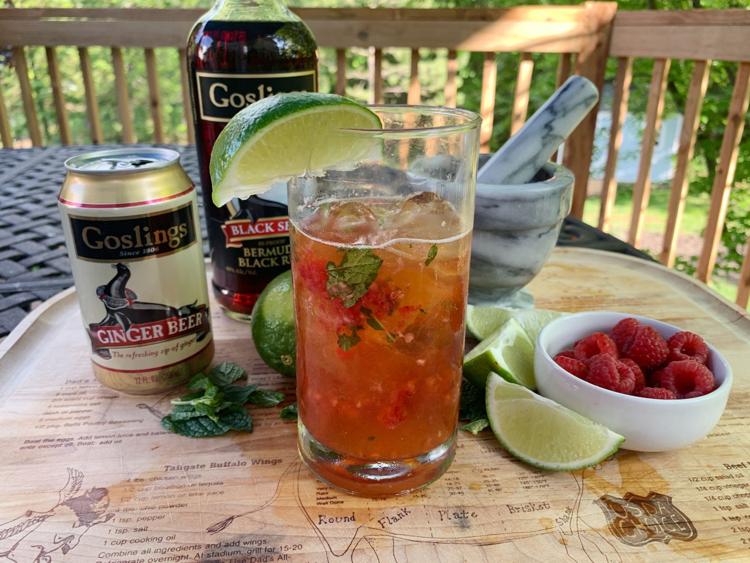 When you're growing up, it's customary to ask a parent for their monetary support when it comes to materials for a school project. They help to sponsor our endeavors in the hope that we succeed, one tri-fold poster board at a time. In the same vein, my dad sponsored this drink.
"Dad, I need to make a drink, and then write about it," I said to him. We picked the ingredients together, and I felt like a 12-year-old again. This time around, it was a liquor store and not a Michaels Crafts. It's funny how social distancing at home has brought up these familiar feelings, a ritual of asking for help, reapplied to an adult context.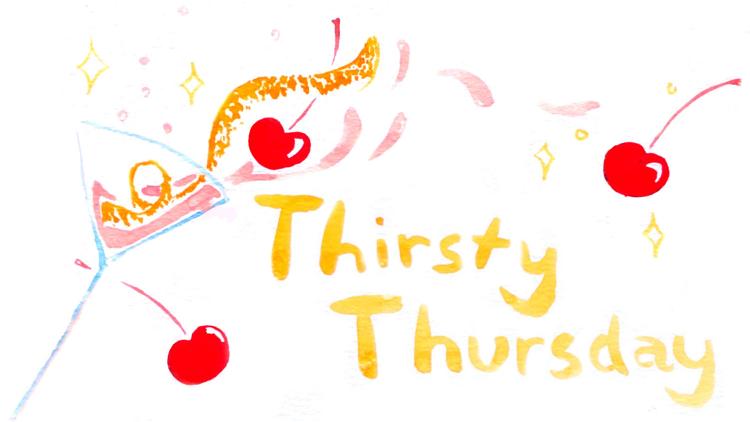 A dark and stormy is arguably our family drink, brought about by yearly vacations in Bermuda (Goslings is their respected dark rum brand). It is so effortless and simple: ginger beer, dark rum, and lime. Adding crushed raspberries and mint leaves to this batch added an enjoyable, fresh sweetness. 
I love the dark amber color created by the ingredients. However, there's a choice at hand; should it be dark or stormy? Strong or subtle? My brother pointed out multiple times that my drink was too stormy, topping off my glass to make it dark. The rest of the evening we poured our drinks and called out which one of the two categories it was before the first sip. 
Dark and stormy will be my heartfelt drink of choice for this summer and many to come. 
Ingredients
·     6 raspberries (crushed) 
·     2 mint leaves (crushed) 
·     1.5 oz dark rum
·     3 oz ginger beer 
·     One lime wedge
Directions
1.     Crush raspberries and mint leaves together and add to a glass of ice. 
2.     Combine rum, ginger beer, and lime juice. 
3.     Mix, garnish with a lime wedge, and enjoy!
Reach writer Christina Ramler at arts@dailyuw.com. Twitter: @christina.rival
Like what you're reading? Support high-quality student journalism by donating here.