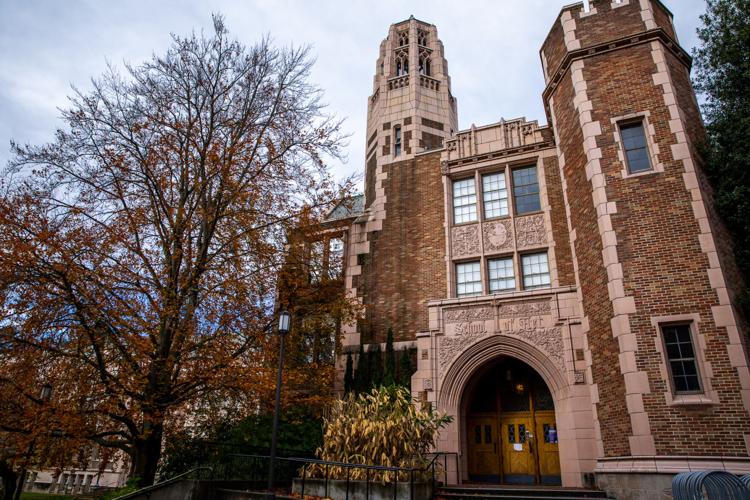 For the next two years, the Jacob Lawrence Gallery (JLG) will host The Black Embodiments Studio (BES) as part of a resident program.
According to its website, BES is described as a "hybrid arts writing incubator and a public lecture series dedicated to expansive and dynamic investigations of [B]lackness in contemporary art." The term "embodiment" is used because the founders of BES believe this idea is twofold: movement invokes feelings of temporariness.
BES has historically been funded and housed through the UW's Walter Chapin Simpson Center for the Humanities, according to Emily Zimmerman, curator and director of the JLG. All finances and planning will now be handled directly through the partnership with the JLG.
"The [JLG] has always been in BES's corner, an institutional alliance that has also been a wealth of creative inspiration and support," Dr. Kemi Adeyemi, assistant professor of gender, women, & sexuality studies and BES founder and director, said in an email.
Adeyemi's goal in founding BES was to create conversation surrounding "great [B]lack writing."
"I started BES in 2017 with the goal of cultivating discourse around contemporary [B]lack art and artists within and beyond Seattle," Adeyemi said. "There is a lot of great [B]lack art that comes through the city, and there are a lot of great arts writers in the city, but sometimes there's not so much great arts writing about [B]lack art in this city."
Reasons for this include the fact that arts writing has been steadily defunded, according to Adeyemi. Few arts writers get paid to work, and even fewer are describing and theorizing contemporary Black practices.
"Mix that up with Seattle's liberal, white, tentativeness, and you often get arts writing that doesn't necessarily deeply engage with the work at hand," Adeyemi said.
BES believes that broader appreciation of Black art is possible when it is complimented by arts writing.
"Arts production and arts writing are reciprocal processes, and programs like BES need to financially and structurally support [B]lack artists and writers in order to give them the time and space to think and create," Adeyemi said.
Residents of BES examine contemporary Black art within Seattle. "Through the term, residents regularly visit galleries and institutions exhibiting work by [B]lack artists, including the Seattle Art Museum, The Alice gallery, The Frye, The Henry, Jacob Lawrence Gallery, Mariane Ibrahim Gallery," the BES website reads. Furthermore, residents develop art criticism on questions about race, embodiments, and aesthetics and interact with visiting scholars, who are invited to the studio's multiple workshops.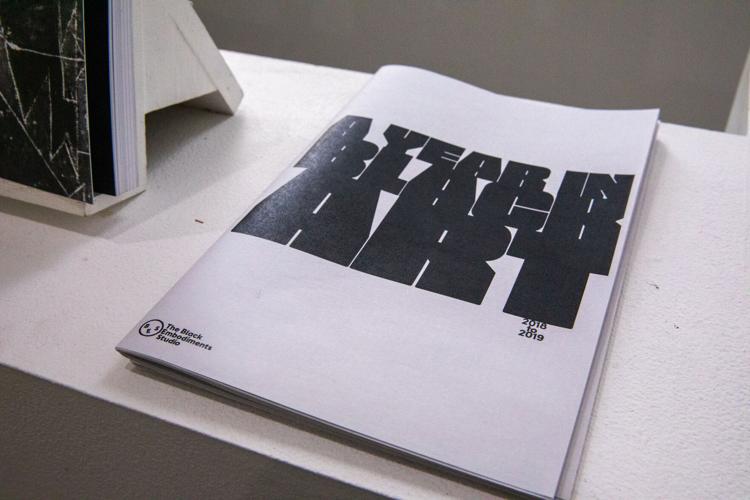 "All of the talks so far have really helped me recognize reading and engagement practices with 'unknowns' and world-building within [B]lack arts," BES resident Brittney Frantece wrote in an email.
Frantece cherishes the BES community and the knowledge she's gained through her residency.
"Understanding [B]lack arts helps me understand [B]lackness in its many manifestations," Frantence wrote.
Once a quarter, BES invites an artist, curator, or writer to the JLG to give a public talk on their practice. Recordings of past guest lectures are available online, ranging from artist Liz Mputu tackling art in the virtual space in 2017, to writer, educator, and artist Kameelah Janan Rasheed addressing complex processes of learning and unlearning in 2019.
Adeyemi noted that she values the variety of backgrounds and identities BES engages.
"One of the best parts of the arts writing incubator is that people come from all different backgrounds," Adeyemi said. "There are people who have experience as professional arts writers and there are people who've never set foot in a museum or gallery. Everyone, though, is invested in immersing themselves in [B]lack art, and everyone is dedicated to enriching [B]lack arts discourse."
Overall, Adeyemi is excited about the continuing partnership between BES and the JLG.
"Ultimately, BES and the [JLG] have a mutual goal of enhancing [B]lack arts on campus and in Seattle," Adeyemi said. "We are both working hard to make sure that we each have the tools, resources, and language we need to do that."
The BES publishes an annual journal of resident writings, "A Year in Black Art." All editions of the publication are available digitally and distributed free of charge across the city. During the pandemic, all residency events have been moved online, and RSVP links for upcoming guest lectures can be found on the BES website. Information on forthcoming talks can be found through the JLG social media page or ArtsUW events page.
Reach contributing writer Amina Khan at arts@dailyuw.com. Twitter: @AminaKh27269580
Like what you're reading? Support high-quality student journalism by donating here.