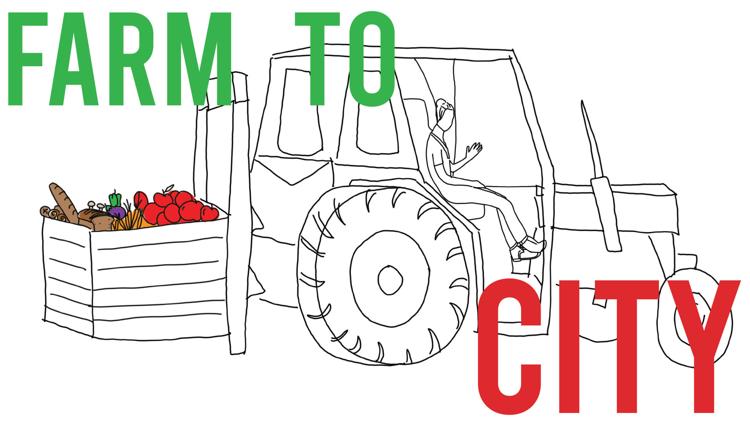 I consider myself an optimistic person, but I have to admit that the longer quarantine drags out, the harder it is for me to see the glass as half-full.
So when my laptop dinged half-way through my seventh "Criminal Minds" episode of the day, I checked my email half-heartedly, expecting yet another Canvas notification. I was pleasantly surprised, however, to see an email from Geni's Ethiopian Corner.  
Geni's is hosting a pre-Mother's Day Ethiopian brunch this coming Saturday, May 9. Brunch in the time of the coronavirus pandemic looks different than your typical Mother's Day morning out, however. If you contact Geni's Ethiopian Corner, you can order brunch for two to four people, and then choose a 15-minute pick-up window on Saturday between 10 a.m. and 2 p.m. to pick up your food from their kitchen in Queen Anne. 
I immediately reached out to Jonathan Sinton, the president and co-founder of Geni's Ethiopian Corner, to find out more about their brunch and his thoughts on the COVID-19 crisis. 
"It's a little exciting, a little scary," Sinton said. 
Geni's isn't currently serving food through any online delivery service, because it just isn't feasible for Sinton and his wife and Geni's chef, Meeraf Mamo. 
However, under the modified farmers market operations, prepared food vendors aren't considered essential and therefore cannot sell at the two reopened locations.
"We're trying to think outside the box," Sinton said. "I think everyone's trying to think like that, like 'What can I do differently?'"
To that end, Geni's is offering periodic "feasts," like their upcoming brunch, to get their food to customers, and support themselves through the pandemic. You can follow Geni's across social media to stay up to date with their events. 
For their pre-Mother's Day brunch, you can choose between vegetarian or meat options for your meal. Geni's brunch menu includes shakshuka, a traditional dish that includes slow-cooked vegetables, meat, and eggs; hambasha bread, an Ethiopian sweet bread that is traditionally made for special occasions; chechebsa, an Ethiopian breakfast flatbread served with spicy brown butter and sweet chai syrup, and a special dessert, malva pudding, inspired by South African cuisine.  
"Our mission as a company is to bring appreciation to African countries through food," Sinton said. 
In order to further their mission, Geni's is experimenting with introducing cuisine from other African countries in addition to the Ethiopian food they already offer. Their latest additions feature Egyptian, South African, and Moroccan flavors. 
On the subject of the impact of coronavirus on local business, Sinton reinforced what every farmer I've spoken to so far this quarter has told me.
"Don't buy vegetables that have been shipped halfway around the world," Sinton said.
Supporting local farmers through the devastation of a global pandemic is essential. However, ensuring that local businesses are supported is just as important. 
"I would encourage people to just look for their favorite restaurants, and see if they're doing a pick-up," Sinton said. 
What better Mother's Day present is there than good food, made even better by the knowledge that you are supporting local food, made with love? I certainly can't think of one. 
Reach columnist Zoe Luderman Miller at arts@dailyuw.com. Twitter: @zozozaira
Like what you're reading? Support high-quality student journalism by donating here.