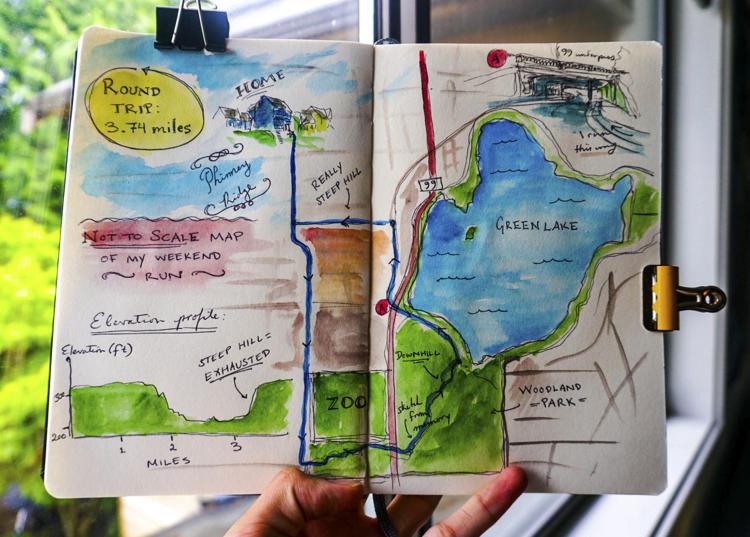 Ever since quarantine began, I have been going on long morning runs on Fridays and Saturdays to get out of the house. I did cross-country in high school my freshman year and have always loved running long distances. For me, it's the perfect way to exercise, listen to a podcast, and destress all at once. 
After begrudgingly getting out of bed, I'll run for about 45 minutes in the morning when it is cool out and the streets and parks are more or less empty. While running, I'll listen to the next episode of whatever podcast series I am working through. 
I never really pay any attention to how far I am running though; I usually just time myself and gauge a good half-way point then run back. 
This weekend, I ran from my house all the way to Woodland Park, then down through the park to Greenlake. After I had run downhill a significant amount, I realized that in order to get home, I'd have to run uphill at some point. Toward the end of my route, I'll try to run as fast as I can, completely exhausting myself and forcing myself to press through the temptation to stop and walk the rest of the way. 
While certainly the most difficult part of the run, it is the segment that feels the most rewarding. I can't say I've ever experienced a true runner's high, but there is a rush of satisfaction that comes with completing a daunting challenge like sprinting up a hill.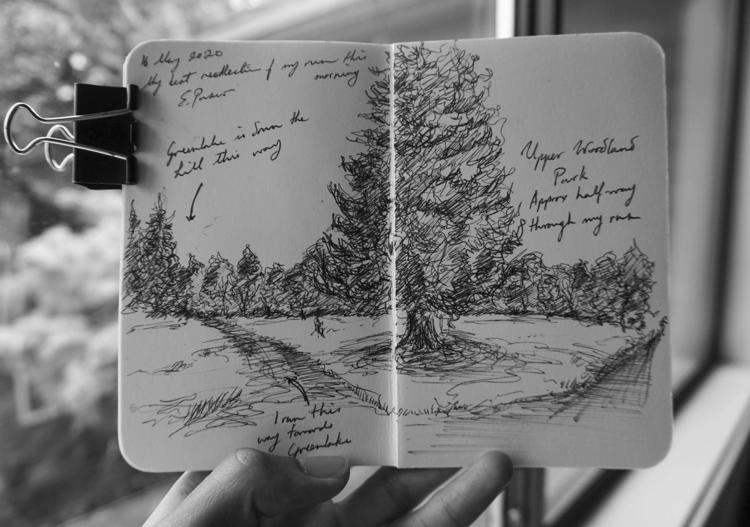 I did my best to recall upper Woodland from memory as I did not carry my sketchbook with me as I ran. I thought it might be fun to test my memory and see how well I could remember one of my favorite spots — a large cedar tree at the top of the hill in upper Woodland — along my route. It was an equally difficult exercise as my run, albeit more mental than physical. 
I know that running isn't for everyone, but an activity that is equally daunting and realistically accomplishable is something we all need in our lives right now. 
Until the next sketch,
Reach The Campus Sketcher Elijah Pasco at arts@dailyuw.com. Instagram: @the_campus_sketcher
Like what you're reading? Support high-quality student journalism by donating here.