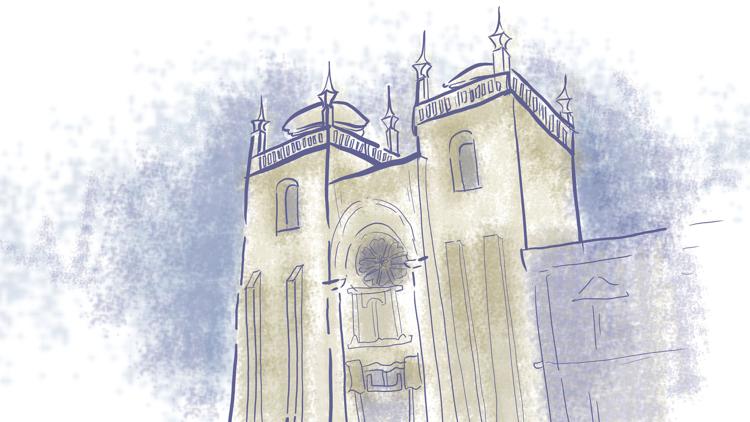 Author's note: The Overshadowed Arts is a three-part series taking a close look at obscure, overlooked, and underappreciated humanities minors at the UW. Check out pt. I here.
With the recent announcement that nine departmental advising positions will be affected by July 2020, the humanities at the UW are more at risk than ever. 
Although the department of history is not part of the humanities division (which comprises the classics and various language departments), history has been the butt of many jokes and is similarly threatened by students who regard it as boring, irrelevant, and too hard for its worth.
"I think sometimes students have a conception that history here in college is like history from high school: dead, white men history," undergraduate history adviser Shannon Vacek said. "That's not what our department's about."
The six history minors — each a bite-sized 30 credits — are thematic rather than regional, so students have tremendous freedom in designing their minor around anywhere in the world, over any period of time. 
The department's course offerings are undeniably the most varied of any on campus. From the history of astrophysics (HSTCMP 313)to J.R.R. Tolkien (HSTEU 370) to empires in ancient Iran (HSTAM 325), the department is common ground for every personality and interest.
The history department is also unique in its constant creation of new courses. Core classes that repeat annually are offered alongside faculty experimentations, such as the History of Bollywood course (HSTAS 317), new and fully enrolled for this winter. According to the department's Director of Academic Services Tracy Morrissey, professor Margaret O'Mara, who teaches U.S. political and economic history, is planning a course on the history of the Silicon Valley based off her newest book "The Code."
Both advisers and current students emphasized that the best way to know if history interests you is to take one class on it. 
"When I started, I didn't really know much," Ramin Farrokhi, who is finishing up his political science major and history of war and society minor, said. "Your early years in college, trying things is what they're for. It gets easier as you go along."
Farrokhi didn't decide on pursuing history until a political science course got him interested in international conflict. He realized his political science courses often used historical incidents as teaching tools rather than digging deeper.
"I don't like scratching the surface of things," Farrokhi said. 
The minor in war and society is more than battle plans and nuclear weapons. It explores how war influences sovereignty, national identity, citizenship, race, and gender; how it empowers and fractures nations at local and national levels; and how it catalyzes advancements in technology and security.
"The minor gives you so much on the history of the world," Farrokhi said. "Blacks and whites in the same unit in Korea, women joining the workforce for the first time in World War II and staying — you understand what pushes those developments, and war, often or not, is a big factor for societal change."
Senior Kathryn Karcher, who is also a political science major, decided to pursue the history of race, gender, and power minor because they felt their interests in race and gender were not properly met by the political science department.
"A lot of political science students don't know the history they're studying," Karcher said. "You can graduate and never learn about race in America."
Karcher's minor has examined slavery, the treatment of Indigenous people, women in the medieval period, and labor studies. Karcher summarizes it as "how race, gender, and class have been used to oppress people, and how people have resisted that."
Most students at overwhelmingly STEM schools like the UW do not recognize that one of the benefits of studying the humanities in college is to become a more informed and engaged person, which you don't necessarily have to major in them to do. History is a fantastic option for expanding your knowledge base and looking cool while doing it. (Come on, a minor in empire and colonialism? That's badass.)
"Make time for classes you find interesting," Farrokhi said. "I'm a big believer that you're in university to challenge yourself, to come in contact with things you otherwise would never. It's hard in the moment, but it definitely pays off when you look back."
Reach writer Theresa Li at arts@dailyuw.com. Twitter: @lithere_sa
Like what you're reading? Support high-quality student journalism by donating here.