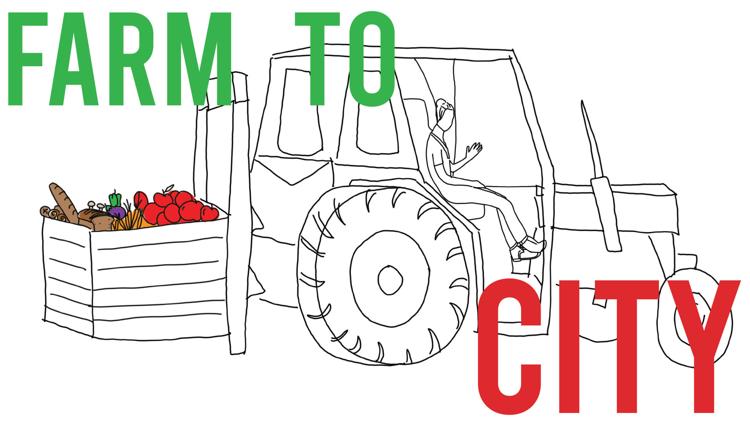 I recently wrote an article for this quarter's edition of Pacific Wave about the painful lessons a global pandemic can teach us about our relationship with food. In my journey writing that article, I was given many suggestions for resources that can be used to help us make the most of our local farmers markets. 
One such resource, recommended to me by the lovely ladies from Pomelo, was the blog Closed Loop Cooking, run by Portland-based blogger Hawnuh Lee. Closed Loop Cooking publishes articles on seasonal eating, low-waste cooking, and sustainability. I reached out to Lee to learn more about how we can go beyond the farmers market in our quest to support local agriculture. 
Lee emphasized that while Community Supported Agricultures (CSAs) and farmers markets like the U-District Farmers Market are the best way to support local food systems, there's more that you can do if markets or CSAs aren't easily accessible for you. 
Lee said that trying to grow what you can yourself is another way to eat sustainably.
"You can start by growing something small and easy on your own," Lee said. "Even if it's just starting like a window herb box, or regrowing green onions from scratch, the small things that you can do at home on your own still make a big difference." 
Lee also recommends looking for local suppliers that offer bulk purchasing of produce rather than shopping at big box chains. 
There are many such suppliers that typically sell wholesale to restaurants but now offer customer wholesale in the wake of restaurant closures. Buying from a wholesaler allows customers to simultaneously support a local business and buy low price produce. 
Companies such as Pacific Coast Fruit Company, Full Circle Farms, and Pacific Coast Harvest offer produce boxes at set prices, while many CSAs require you to subscribe to an entire season's worth of deliveries.
If finding such companies seems overwhelming, Lee advocates turning to social media. She found the Portland wholesale company she buys from on a Facebook group. Finding others who are similarly invested in supporting local food systems is a great way to find helpful resources. 
In lieu of going to a market, she suggests reading the labels on all of your produce to find where it has come from. If a piece of produce was grown somewhere nearby in the Pacific Northwest, it is in season. 
When asked specifically about the benefits of seasonal eating, Lee was emphatic about its implications for the planet, saying that eating seasonally is "absolutely critical."
"The most important benefit to eating seasonally is that it reduces the overall imprint on the environment," Lee said. 
When you buy local food, it is sourced closer to home, meaning less carbon was emitted in the process of transporting it to your local grocery store or market. Local food is also fresher and encourages regenerative agricultural practices, as growing food out of season is taxing for the planet. 
"Soil is the one thing that's going to ensure that we can survive as a species; if we continue to deplete it by not eating in season, it forces farmers to practice tilling," Lee said. 
Tilling refers to the breaking down of soil in order to add outside elements into it. This process can hamper the natural structure of the soil and reduce its ability to absorb moisture. 
Regarding people on a budget, like most college students, Lee says that the idea that only organic produce, which is often more expensive, is sustainable is often a misconception. 
"[Farmers] can still practice these regenerative agriculture practices without having an organic certification and still follow all the same rules, so I don't think you necessarily need to buy organic," Lee said.  
Lee's other tips for saving money while eating sustainably include using what you have on hand, stocking up on cheap staples like lentils and rice, eating less meat, and learning lots of ways to use one kind of produce in order to reduce waste.
"Learning to be a little more improvisational in the kitchen is really important, it's probably one of the best ways to save money," she said. 
Lee believes that, faced with the unknowns of a global pandemic, cooking sustainably is essential.
"Learning to cook at home, and learning to cook with what you have available, is more important than ever," Lee said. "Leaning into that and creating a new skill-set for yourself is going to be so important during this time." 
So, even if you can't make it to the U-District farmers market anytime soon, consider the way your eating impacts the world, and give some of Lee's advice a try.  
Reach columnist Zoe Luderman Miller at arts@dailyuw.com. Twitter: @zozozaira
Like what you're reading? Support high-quality student journalism by donating here.