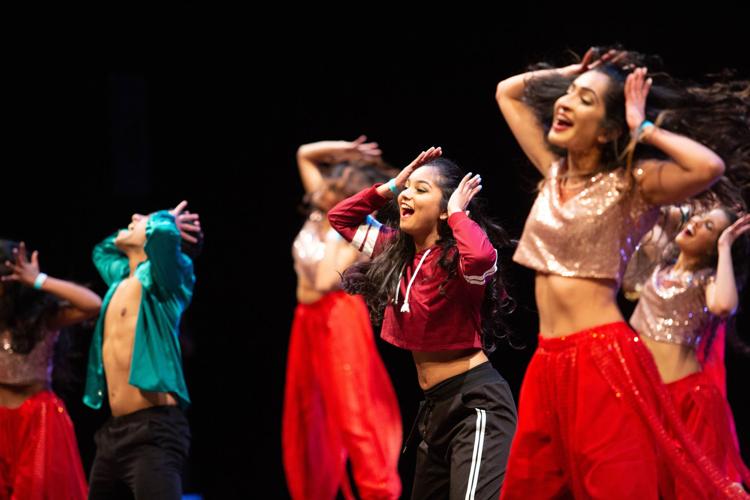 On April 20, Meany Hall hosted seven performance groups, each in their own cultural garb, for Desi Dhamaka (DD), the largest South Asian performing arts showcase in the Pacific Northwest. For a lot of performers and students involved with planning, its impact — having a place to share Desi (South Asian) culture — is more personal.
"I missed talking about South Asian culture like Bollywood and South Asian food," Varun Venkatesh, DD co-president, said when reflecting on his freshman year. "I went to the RSO fair and signed up for DD. Ever since I've [rediscovered] my identity and appreciation for my culture."
For Eish Kapoor, DD co-marketing coordinator, being on the board was also a unique opportunity to rediscover his South Asian identity.
"I never extended a hand to my identity," Kapoor said. "My family would make me go. I've recently realized that it's important to stay true to the things that make me who I am. DD's performance aspect is important because it's a celebration, which is a unique aspect of this club."
Since its inception 17 years ago, DD has expanded from the venue of Kane Hall to Meany Hall, reflecting the growing interest and appreciation for South Asian culture.
"It shows how many people want to engage with what we're creating," Shruti Gajbhiye, DD co-president, said. This year, the event was hosted by Abby Govindan, a South Asian comedian.
"We wanted to have a host who appreciates South Asian culture as much as we do," Namrata Nayak, DD treasurer, said. "She takes a modern spin on [it]."
The dance, singing, and musical performers represented a broad range of South Asian culture from North Indian Bhangra to South Indian Bharatanatyam. Some groups took a modern approach, such as the fusion of Western and Indian culture in Bollywood dance in the case of UW Kahaani, or UW Awaaz's combination of Hindi and American music through acapella.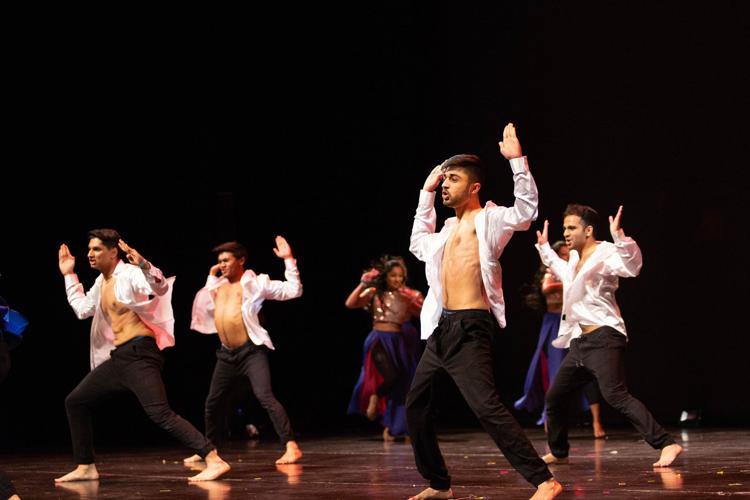 "You can't describe culture through words because words are inherently specific to one culture," Kapoor said. "Dance is an expression of a soul, and that is much easier for people to understand … It makes for culture sharing and understanding."
DD showcases performances and culture from across South Asia, which includes India, Pakistan, Nepal, Sri Lanka, Bhutan, the Maldives, Bangladesh, and Afghanistan.
"People might group South Asia[n countries] together, but there are so many hearts of South Asia with different cultures and values," Nayak said. "To be able to see that all in one stage and witness that as a whole is awesome, and I hope our attendees [got] something out of it."
Many of the performance groups used traditional props. Apna Bhangra Crew's routines included the use of saaps, a wooden instrument that mimics the sound of thunder when it expands and contracts. The UW Raas-Garba team used dandiyas, or wooden sticks, that they would strike and spin to the beat of the drums.
DD was also full of storytelling, ranging from Raas's sunset hike to Kahaani's take on a murder mystery that invited the audience to meet all the potential subjects.
"Bollywood is becoming more popular, and we can showcase where it came from and how it's evolved," Trisha Malhotra, co-captain of UW Kahaani, said. "For me personally, doing it in college is something that reminds me of home."
A big part of DD is engagement between the performers and attendees.
"Our team feeds off of the crowd's energy and having that big of an auditorium to perform in," Malhotra said. "It also means that all our friends in the local area are able to come and watch."
Additionally, Kahaani decided to perform at DD instead of a competition because they wanted to perform at their home institution.
"We love [the] local support we get here and the fact we're able to showcase our performance to people who are close to us," Malhotra said.
Performance showcases like this can also be a place to challenge stereotypes about the South Asian community because they're often portrayed in certain reductive roles like engineers or taxi drivers.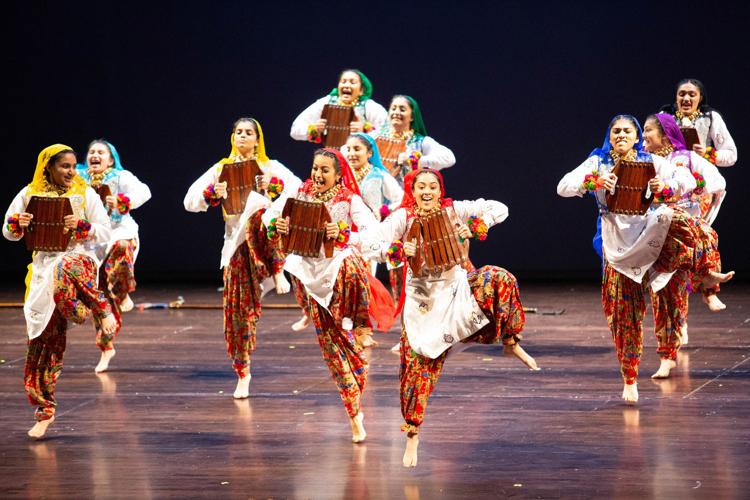 "Even within the community there are a lot of stereotypes and prejudices against different parts of South Asia," Kapoor said. "This event shows that we are more than our stereotypes. We are not [always] what we portrayed to be."
This year, DD partnered with Splash, a Seattle-based nonprofit organization that focuses on creating sustainable infrastructure that provides clean water to developing countries like Nepal, Bangladesh, Ethiopia, and Cambodia. They also focus on educating children about the importance of personal hygiene so they can teach their peers, and they built relationships with local organizations and the government to ensure that people have access to sanitary toilets.
At intermission, Molly Parus, a business development coordinator at Splash, shared that part of the DD ticket funds were used to support a new filtration system that removes 99.9% of bacteria and waterborne illnesses, which will be installed at a large school campus in Kolkata, India with 1900 students.
Ultimately, DD was a place for performers, attendees, and board members to celebrate their Desi pride.
"The opportunity to learn is something that I have not taken for granted, and I'm proud that I'm able to talk about things that I wouldn't have been able to talk about when I joined the board," Venkatesh said.
As for the 18th DD and beyond, the board members see nothing but growth in the future.
"People have seen the community evolve and DD evolve," Venkatesh said. "It's a cool transition because we're only here for a segment, and some people have been there for years."
Reach writer Aleenah Ansari at arts@dailyuw.com. Twitter: @aleenah_ansari
Like what you're reading? Support high-quality student journalism by donating here.