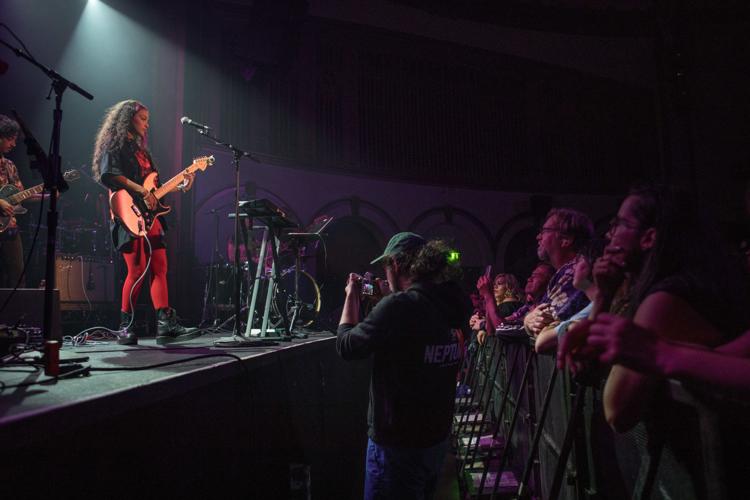 Although Ambar Lucid was merely the opening act for another artist the evening of Aug. 10 at the Neptune Theater, her performance was so stunning it wouldn't have been surprising if the majority of fans were mainly there to see her.
It's hard to believe Lucid is just 18 years old — the singer-songwriter hailing from New Jersey has a musical maturity far beyond her years. Her debut album (and only album thus far), "Dreaming Lucid," was released March 2018 and showcases her prowess as a composer, vocalist, and lyricist.
Lucid's music has the unique charm of being accessible to a wide range of audiences. Her music is subtly experimental — incorporating unusually sparse instrumentation, dissonant chords, and unique production techniques — while still being generally accessible and categorizable as pop. 
She incorporates both English and Spanish lyrics into her songs, appealing to speakers of both languages. Her lyrics contain a youthful perspective from her relatively young age but are expressed through old-soul abstract poeticism and metaphors and are sung with a powerfully soulful, introspective voice.
With the exception of the first song, "Candy," all of the songs she performed seemed to have been unreleased tracks. These songs take on a variety of stories with a wide emotional range, and Lucid is quite the storyteller.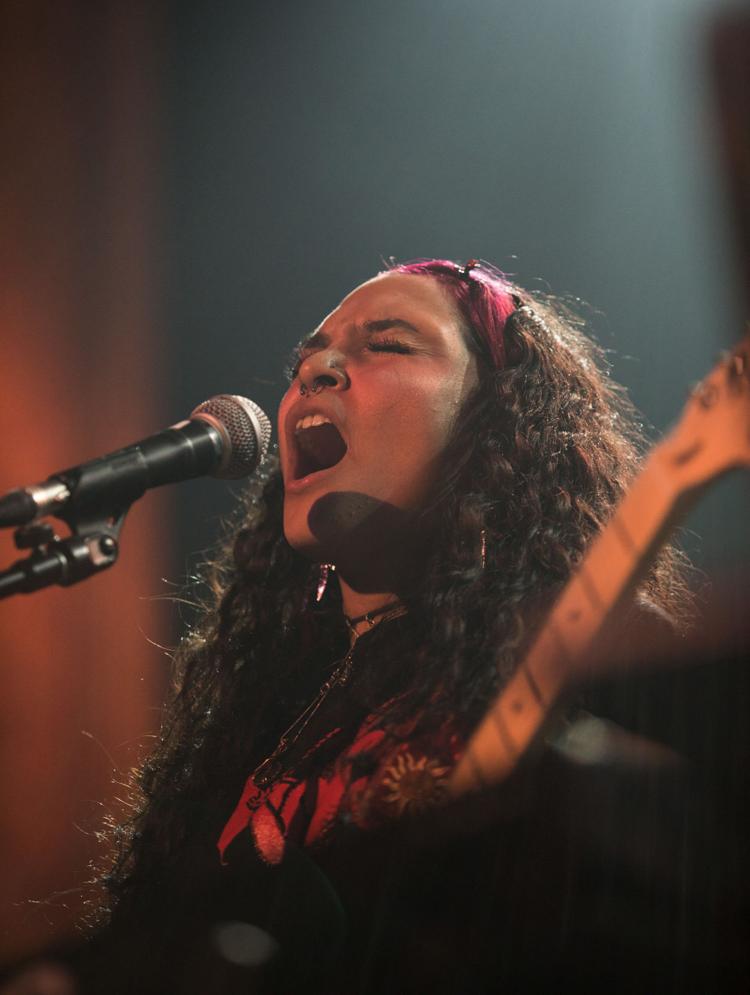 When Lucid performs, she's just as experimental with her voice as she is when she writes music. She perfectly executes the delicate balance of being able to let go of her inhibitions to express all sorts of emotions and characters — shouting, whispering, half-talking, squealing, and even deliberately using a comically nasally or mock-masculine low voice — and still maintaining enough subtle control to be pleasant to the ears.
When she sings, she's both an actor and a musician. In a particularly memorable performance, she portrayed the role of a devastated older woman in a troubled relationship, doing a strange, writhing dance and ragefully belting, wailing, and nearly screaming in desperation at the imaginary other person. 
In another, she took on an assertively furious persona, pointing and shouting accusations and defenses in an imaginary bilingual argument. Her ability to balance an angrily screeching character with a clearly well-trained, powerful voice and a rock star energy is, once again, remarkable.
Lucid is relatively new to the music scene, but she has been rising quickly: According to her Twitter, she only moved to Los Angeles a year ago to pursue music before starting the tour that her Neptune Theater performance was a part of. It's likely that she will only go up from here, and it will be interesting to see how she grows as an artist from such an already impressive start.
Reach reporter Natalie Rand at arts@dailyuw.com. Twitter: @n_rand_
Like what you're reading? Support high-quality student journalism by donating here.