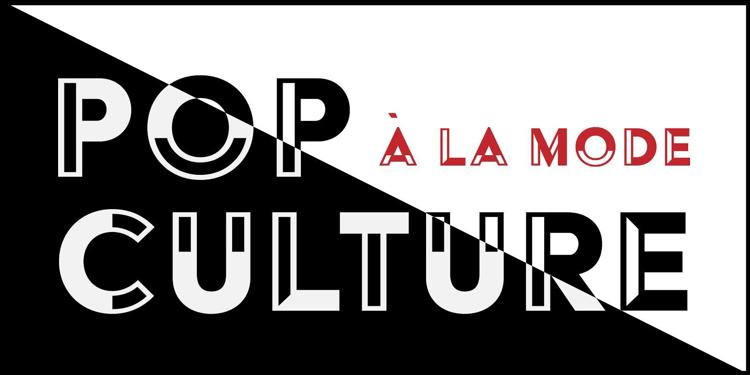 Long before "Ma," the fifth collaboration between director Tate Taylor ("The Help," "The Girl on the Train") and longtime artistic partner Octavia Spencer, was released in theaters, it was a meme.
A little after the trailer debuted on YouTube, excerpts from it began circulating on my Twitter wall, with jokes attached, in a way that made me assume the film had just come out or perhaps was an old Spencer movie that had incidentally become a joke. But that wasn't the case. In the strange way that the internet does — grab onto and then make fun of something seemingly at random until it becomes totally sapped of any absurdist comic energy — "Ma" has become a near-ineludible fixture on my timeline.
The movie, which came out May 31, is about a lonely vet's assistant with a bad coconutty bob named Sue Ann (Spencer) who agrees, one afternoon, to buy alcohol for a group of vapid teenagers at a corner store. The friends continue asking Sue Ann for alcohol; soon, they're having keggers in her creepy basement with the student body. Word gets out that she would do just about anything for the town's partying youths. You must abide by two rules when in her home, though. You must never go upstairs, and you must only refer to her as "Ma."
"There's something off about Ma," Maggie (Diana Silvers), the movie's bland protagonist, remarks mid-film. She's right. Aside from the fact that Ma is a foolish 40-something getting down with kids, we discover (spoiler alert) that there is a murderous, revenge-backed angle to her interests. The reasons are at once so batty and thematically reprehensible that, after watching the movie last Saturday, I wasn't sure whether to be enraged, bemused, or giggly. Once Sue Ann is cut off, her rampage begins.
"Ma" is not a good movie. It coarsely exploits the #MeToo movement, using sexual assault as its plot twist and main narrative force. Its racial politics are messy. The characters act so illogically that you half-wonder if maybe these characters deserve to die and if Taylor and co-screenwriter Scotty Landes are androids just now becoming acquainted with the human race. It fails as both a torture-porn movie and a teen slasher: Deaths are practically nonexistent in the movie, and acts of violence are so hasty and spoiled by cutaways that even its cheapest thrills aren't even thrilling.
The reason I saw "Ma" a day after it came out, though, had everything to do with it becoming a meme beforehand. My attachment to it as an online joke exponentially improved the viewing. While watching the film, I laughed much harder than expected when the familiar clips from Twitter popped up: Sue Ann imploring her underage companions to not make her drink alone, her malevolently thankinga character for a pair of stolen earrings, a misinformed video message, and her doing the robot at one of her legendary basement soirees. Certain lines — "Damn, Ma, don't you got a job?," "You know where the party is!," "Are you guys mad at me for something?" — have become so ingrained in my head that I felt the urge to say them along with the actors.
"Ma" isn't the first of its kind to get the meme treatment. The Netflix sci-fi thriller "Bird Box" felt excruciatingly more like an intentional meme-generator than a movie. "Stranger Things" and the people who loved it leaned so hard into the whole Barb thing that I grew to kind of resent the character. The late Grumpy Cat starred in her own movie. So did the nightmarish Internet myth Smiley and the "that awkward moment" meme format. But all these products have featured a cynical, inarguably commercial undertow that takes the fun out of watching them.
"Ma," in contrast, seems to have become a meme by accident through some botched algorithm. In another decade it might have purely been a fun-bad horror movie to be forgotten. Then, later, it might be revitalized as a so-bad-it's-good classic like "Troll 2," or "Manos: The Hands of Fate." In our current climate of meme-sharing, though, where the vagaries of social-media users are unpredictable and can turn into a contagion, it makes some sense that the bizarre, profoundly misguided film has been lampooned in this way. To meme it is to try to make sense of it. No one involved with "Ma" seems to know about its for-all-the-wrong-reasons virality, adding to the appeal.
"Ma" will no doubt lose a lot of meme steam the longer it sits in theaters. But it's been invigorating, thus far, to have a film accidentally see a lot of its promotion be the result of absurd, unaffiliated online comedy. It has less in common with "Bird Box" and more with Nicki Minaj's "Roman Holiday," the recent surge in SpongeBob edits and the long-standing ubiquity of reality shows like "Flavor of Love" and "A Simple Life." It makes the case that unintentional meme-ability is perhaps one of the more consistently refreshing forms of promotion, even if the product doesn't feature quite the same vaguely surreal highs.
Reach columnist Blake Peterson at arts@dailyuw.com. Twitter: @blakewpeterson
Like what you're reading? Support high-quality student journalism by donating here.