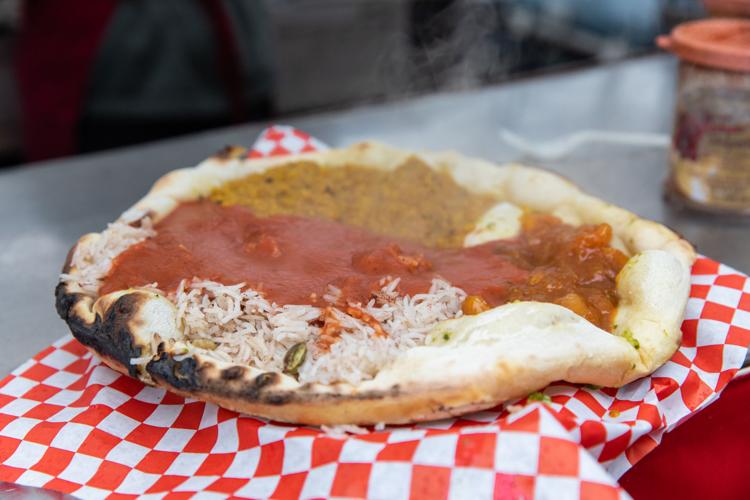 Author's note: Farm to City is a weekly column that explores the food of the U-District Farmers Market while sharing the stories of the farmers, chefs, bakers, and artisans behind the scenes  
Sandwiched between stalls at the U-District Farmers Market sits Tandoozy; bright red and yellow lettering advertises fresh naan bread and a chalkboard displays a menu of Indian street food. A crowd of people swathed in raincoats and scarves form a line in front of the counter, behind which steam and good smells curl in the air.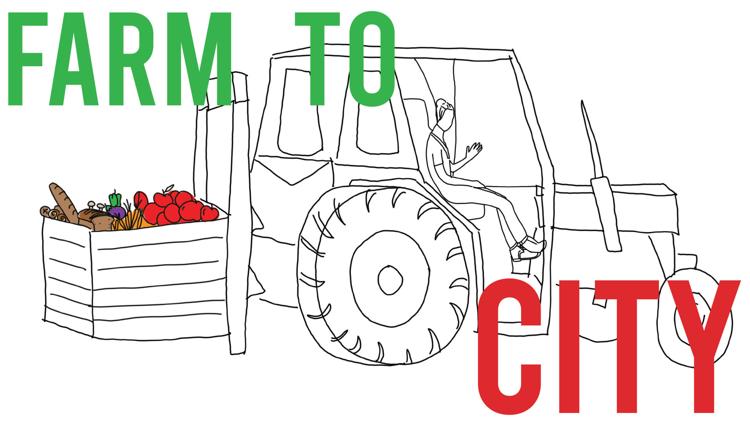 It all began 12 years ago, according to Craig Ackermann, owner and operator of Tandoozy. 
Ackermann was laid off from his job as a shipwright in the aftermath of the 2008 financial crisis. Driven by a lifelong love of Indian food and his own experience in construction, he built a tandoor in his garage to make his own naan. 
Food made in a tandoor, a cylindrical clay oven usually fueled by wood or charcoal, is known as tandoori food. Naan is made by cooking dough against the hot tandoor's walls. 
At the suggestion of a friend, Ackermann began selling his naan at the Fremont Sunday Market. To his surprise, there was a line the very first day.
"I didn't realize at the time, but people love fresh bread," Ackermann said. "There's just something about it." 
As his naan grew in popularity, people began requesting that he expand his menu to include other Indian cuisine staples, like chicken tikka masala.  
In early 2009, Tandoozy began to serve food at the U-District Farmers Market. In the 11 years since, Ackermann's cart has been serving the U-District every Saturday. 
As he added items to his menu, Ackermann enlisted the assistance of mentors from Afghanistan, Pakistan, and India in order to perfect his recipes. His first real employee was a student from the UW, and Ackermann continues to hire UW students to staff his cart. 
To this day, Ackermann's menu is limited, but each dish is delicious. Tandoozy serves red lentil dhal, chicken tikka masala, masala sauce, basmati rice, and homemade mango chutney. 
When I went to Tandoozy last weekend, the rain was coming down in a steady drizzle and the temperature was well below comfortable. Despite this, the market was crowded with coat-clad people braving the cold for hot apple cider and warm food. 
Tandoozy was the perfect first stop for my farmers market adventure, especially considering the weather. 
The lentil dhal was full of flavor without being too spicy and helped to mitigate the January chill. The homemade mango chutney complemented the rice and dhal with a hint of tanginess. Holding everything together was a perfectly chewy piece of naan with just the right amount of crispy char. 
For authentic Indian food at a low price, you can't do much better.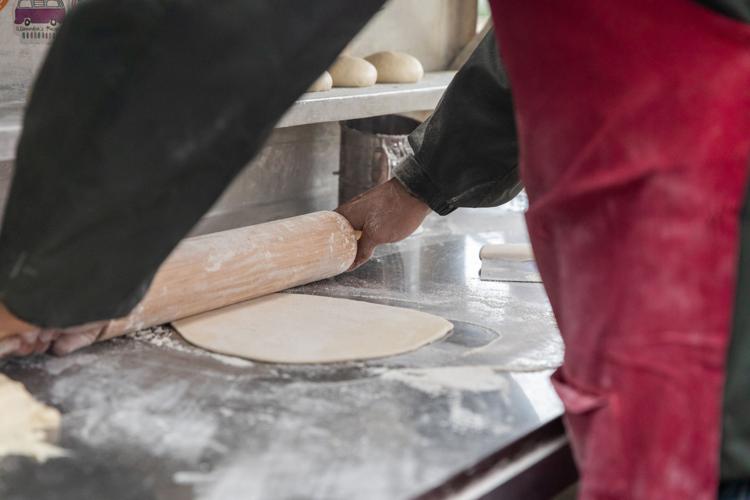 "Being an Indian person, it's the most authentic naan that I've found in the city of Seattle," sophomore Aman Agarwal said. "The dhal is also really, really good."
In the 12 years since its inception, Ackermann has turned Tandoozy into a career. He is deeply passionate about his cooking and is a strong believer in the power of food. 
"Food is probably one of the best things about being a human being, about the human experience," Ackermann said. "Food is love."
And, in my opinion, Tandoozy is about as close to love on a plate as you can get. 
Reach columnist Zoe Luderman Miller at arts@dailyuw.com. Twitter: @zozozaira
Like what you're reading? Support high-quality student journalism by donating here.