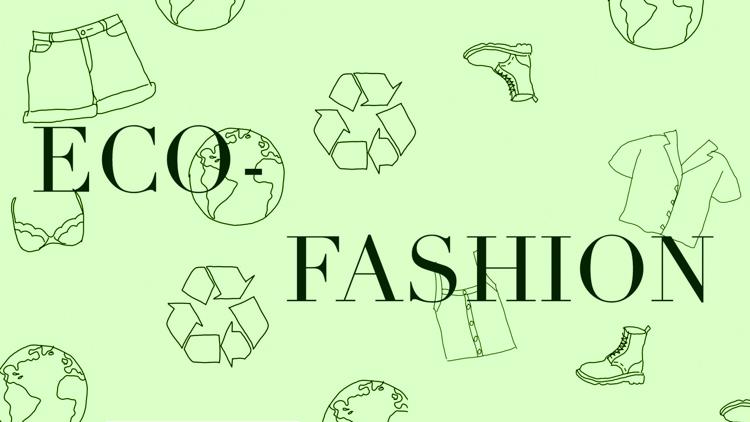 Let's start this off with a question: What does sustainable fashion mean? There are different definitions depending on if you're a consumer or a producer, and that can be confusing when you're just starting on your sustainable fashion journey. 
A lot of the pressure to be eco-friendly when shopping for clothes falls on the consumer, and though that may not be fair, it's important to understand what sustainable fashion is, what it means to be sustainable, and some brands that are actually working towards being sustainable. 
According to Green Strategy, a consultancy firm based in Sweden that helps companies in the fashion and textile industry, there are seven forms of sustainable fashion. For an article of clothing to be truly sustainable, it must be made on demand. Then, all phases of the clothings lifecycle must be green and clean, the piece must be high quality and have a timeless design, and it has to be produced fairly and ethically. 
Once the piece of clothing is made, the consumer must repair or redesign as needed, then lend, lease, or swap the piece for another article of clothing. Finally, the consumer puts the item up for sale at a thrift store. These seven forms of sustainability are not all achievable in most situations, but they do encapsulate how the responsibility to be sustainable falls on both the producer and the consumer.
The current problem with the movement toward sustainability within the fashion industry is a lack of actual action. There are smaller brands that are genuinely trying to shift to using reusable materials and produce as much as possible locally. However, bigger brand names, like H&M and Zara, are facing criticism for their attempts at "green" fashion. 
These companies aren't making long term changes to their business model, and are instead practicing "greenwashing." Greenwashing, according to The Fashion Law, is "the promotion of green-based environmental initiatives or images without the implementation of business practices that actually minimize environmental impact."
I decided to do a little investigating into H&M's Conscious Exclusive collection for 2020 because I was curious about what it had to offer. If you go onto the H&M website, there's a tab at the top for "Sustainability," which takes you to a page with more links to learn about the promise to sustainability H&M made, where their clothes are made, and ways customers can re-use, revamp, or resell their clothes. This is all impressive, and I was surprised to find all this information readily available and so well curated. 
Then I looked at the prices of their "Conscious" products versus, say, something found under spring essentials. I found two dresses that looked pretty similar to me: cute, long-sleeved, and similar in length. The dress from the Conscious Exclusive collection is $249, while the "spring essential" is $19.99. While not all the items marked "Conscious" were that expensive, I did find that they tended to be pricier. 
To be considered conscious products by H&M, the items are made "from at least 50% sustainably sourced materials," with an exception of recycled cotton, which only has to "make up 20% of a product." These are steps in the right direction, but 50% is still not a passing grade. 
After my deep dive into H&M, I felt rather discouraged. I understand why seeing a green tag labeled "conscious" would make me, as a consumer, feel a lot better about buying the product without doing a ton more research. Why would a company lie to me? If you really want to buy products without guilt, you have to put in the time to research how each company defines sustainability because there doesn't seem to be just one definition.
It's exhausting to research every item of clothing you want to buy, and so I recommend using the database created by Good On You who does the research for you and ranks sustainable brands. Their website includes how they rank companies, stories about up and coming new fashion designers and a directory with all the brands they recommend.
The clothing lines they rank are a bit pricier, but I chose three different brands at random, and the prices for dresses were about the same as the price of a dress from the Conscious Exclusive collection at H&M. If you're going to spend the money to buy sustainable fashion, then you should buy it from a company that is truly sustainable. 
It's important to be cautious of greenwashing, and to do the research necessary to make sure the clothes you are buying are actually good for both the people who made them and the environment. Now is the perfect time to look into how the clothes you own were made and where you can shop in the future to minimize your carbon footprint. 
Reach writer Zoe Schenk at arts@dailyuw.com. Twitter: @schenk_zoe
Like what you're reading? Support high-quality student journalism by donating here.