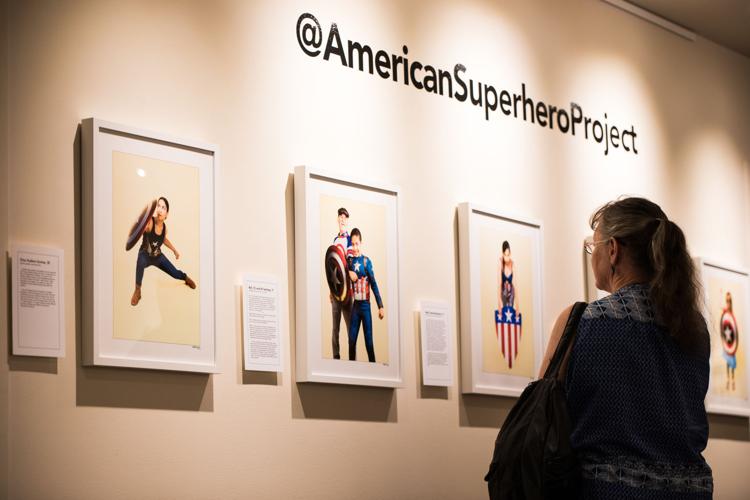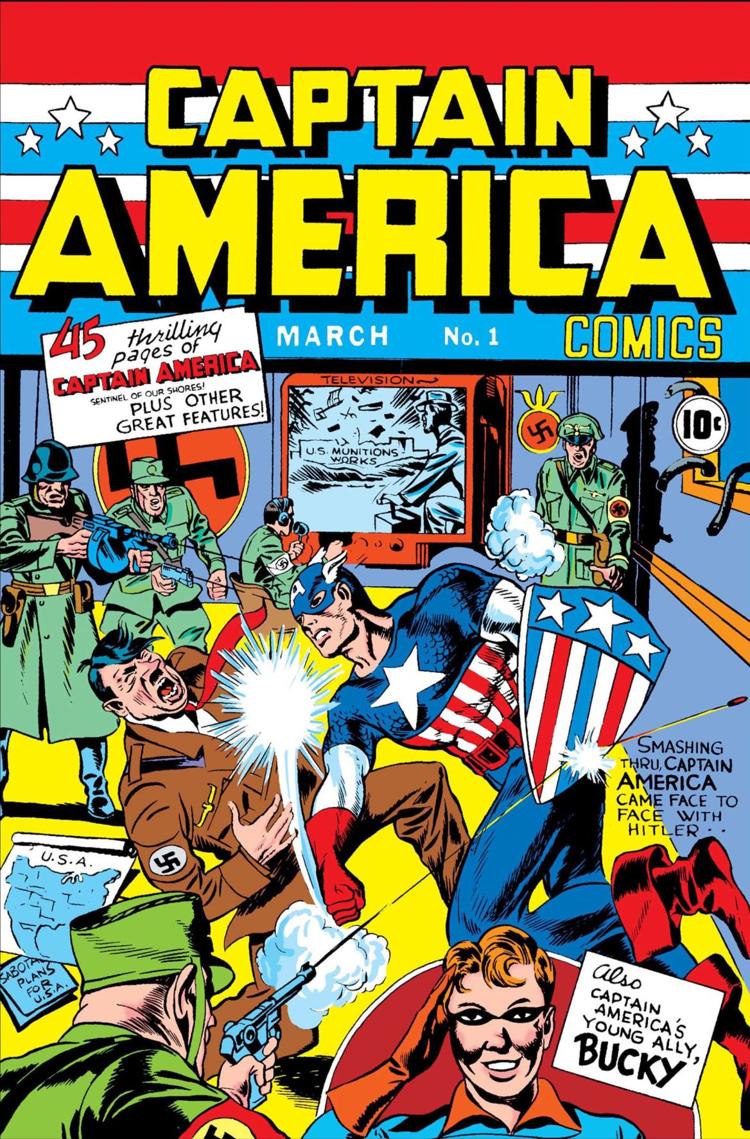 In December 1940, Jack Kirby and Joe Simon developed the character of Captain America as a symbol to evoke support in the United States' decision to intervene in World War II. The ultra-patriotic character embodied a nationalistic flavor of an American justice fighter against violence in the world — most clearly shown on the cover of "Captain American Comics #1" punching Hitler in the face. 
On Wednesday, July 24, on the mezzanine floor of the UW Tower, Seattle photographer Nate Gowdy presented a photo essay of today's American superheroes. The portraits took the familiar motif of Captain America and turned it on its head — displaying people of all ages, races, religions, genders, sexual orientations, and experiences wearing their own Captain America uniform. 
At the exhibition, the portraits hung on the walls accompanied by each person's story, sometimes including what their superpower is. The portraits included U.S. Representative Pramila Jayapal; Skoorsmith's own 8-year-old twins who both came out as transgender together; Mary Elisabeth Hancock, a 99-year-old World War II nurse; and many more. Each story displayed an embrace of the uniqueness of what it means to be American amongst the unifying theme of the superhero. 
The project was inspired by New York City-based cartoonist, speaker, and performance artist Vishavjit Singh, also known as "Sikh Captain America." Ever since Singh first drew an image of Captain America wearing a blue turban in 2011 and later dressed up as his own version of the drawing in 2013, he has used the symbol to fight hate and promote tolerance in America. 
"Just relax! It's called a turban," Singh's first Captain America comic reads. "Inside is my long unshorn waist length hair. Now let's kick some intolerant ass." 
The photo project emerged when photographer Gowdy and collaborator Christie Skoorsmith raised the idea to Singh at a conference in Seattle: They wanted to expand on subverting the American superhero by creating the space for different people to step into their version of Captain America. 
A couple months after talking about the idea, Gowdy, Singh, Skoorsmith, and creative producer Greg Evans, gathered friends and friends-of-friends together to tell stories and take portraits wearing red, white, and blue. 
"What ended up happening is we had this really big open lobby and people were mixing and mingling with each other, and they were sharing their stories even before we were interviewing them or photographing them," Skoorsmith said. "And then when they put the costume on, you could just see people's faces light up and they were smiling and they were doing different poses that they weren't used to and everyone was having fun."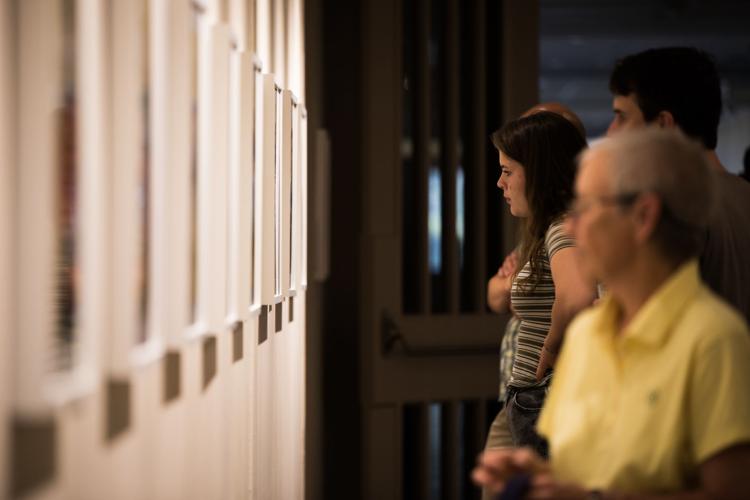 While the photographers offer the viewer a window into the playfulness of the experience, the project provided participants with a framework to tell their own story and be the superhero in it. 
"We often trivialize our own stories," Gowdy said. "But once you ask someone [to] open up, you find out that everyone has a story and that's it. Everyone has a story and it's nice to get back to that in a time when we have all of these headlines that are so surface level negativity and kind let's talk about people who you don't read about." 
When talking to Gowdy about storytelling, he referred to a saying of Singh's: "Labels confine us, stories define us." 
One participant, Tito Dith, saw the project as a way to visualize the different manifestations of the American dream. Dith moved from Cambodia at 5-years-old, finding refuge in America during the Cambodian genocide, which his father continued to be immersed in as a New York Times photojournalist. 
"My parents would always push education," Dith said. "That was their main focus, to make sure we were well educated so that we could become someone special. In my case, I was able to get my doctorate in physical therapy and to help others. So, living the America Dream." 
To Gowdy, Evans, Skoorsmith, and of course, Singh, the project is generative. They want to use this model to continue taking photographs and hearing stories.
"Our ultimate hope is to take this outside of Seattle during the presidential campaign," Gowdy said. "I think it's awfully timely, spreading some positivity. A lot of people we've talked to have been through trying times and they've come out the other side. I want to talk to people who this society has not been good to them, but they still believe in the American dream."
The exhibit will be on display on the fourth floor of the UW Tower until the second week of October.
Reach Editor-in-Chief Mira Petrillo at arts@dailyuw.com. Twitter: @mira_petrillo 
Like what you're reading? Support high-quality student journalism by donating here.