I've always been a fan of anime. For many of you readers, your Saturday morning cartoons were probably "SpongeBob SquarePants," "Foster's Home for Imaginary Friends," or "Courage the Cowardly Dog." I watched and loved those shows too, but for me, Saturday morning cartoons were "Yu-Gi-Oh!," "Pokémon," and (even if some don't say it's an anime) "Avatar: The Last Airbender."
I've loved anime ever since I watched Studio Ghibli's "Spirited Away" and "My Neighbor Totoro" when I was a kid. The genre showed me what people who looked like me could do. I used to absolutely rock Sokka's warrior's wolf tail in high school, and I remember that I had my mom give me a red streak in my hair to look like Yugi when I was a little kid.
This is why I was interested in checking out Anime Discovery Project (ADP). Initially, I knew more about the RSO's reputation than I did the actual club. Its rep as a club full of anime nerds and weebs might lead people to write off the club as cringey or problematic, but in my experience, it's anything but. ADP president Cai Biesinger didn't think that people with this misconception truly gave the club a chance.
"[Anime] can be a very mature and a very deep media format," Biesinger said. "I feel it's just as valid as watching any other show or any other movie. I don't think that our people are any different than any other normal students."
I recently was able to attend an ADP meeting to get a feel for the club. After they finished an episode of "Chio's School Road," a self-aware anime that adopts and blatantly highlights the tropes of the genre for comedic effect, senior Nikolai Scheel said that they saw how the club got its reputation. However, Scheel thought that non-club members should look at the club from a different perspective.
"We don't usually watch stuff like [Chio's School Road]," Scheel said. "It does not come as a surprise to me that that kind of stereotype happens, but for the most part, it's like anything, really. You just spend enough time with any piece of culture and you just see a more realistic approach."
Scheel chose not to focus on the club's reputation but instead focused on what ADP meant to them.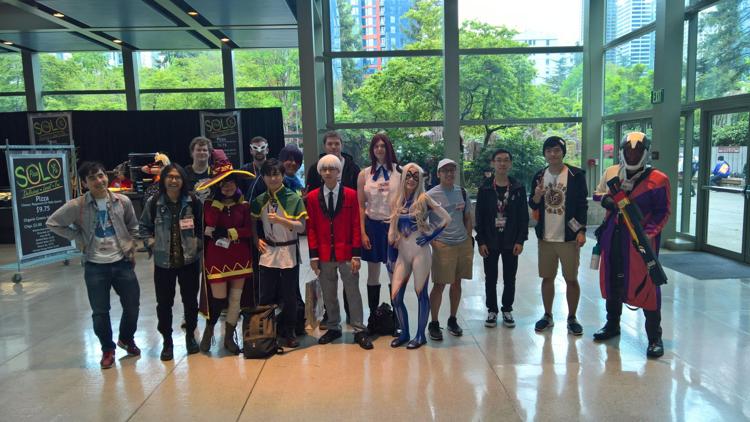 "I think what I really like about [ADP] is the chance to hang out, kick back, and talk with friends," Scheel said. "It's just groups of friends hanging out, chatting, and watching shows they like. There's not really much more to it than that."
ADP has been providing its members with a community since 1992, when the club was formed. At the time, anime was a much more niche genre, and shows available to an American audience were rare. The original members of ADP brought VHS tapes from Japan, translated episodes themselves, and handed out translated scripts for members to follow along.
"These days it's a little bit simpler and available," Biesinger said.
Like any other RSO, ADP is a place for people to come together over a common interest. ADP is so much more important to its members than just a place to watch anime. It's a place that gives its members a community and a place to make friends, and to Biesinger, it's that sense of community that makes the club worth it.
"I think the most important or the most rewarding part of [ADP] is just the people I get to interact with," Biesinger said. "It is probably the thing that I look forward to the most every week while I'm here. It's nice to know that there's always a group of people here that I can talk to that I get along well with."
Reach reporter Kyle Bender at arts@dailyuw.com. Twitter: @ATOMICpandaBOMB
Like what you're reading? Support high-quality student journalism by donating here.