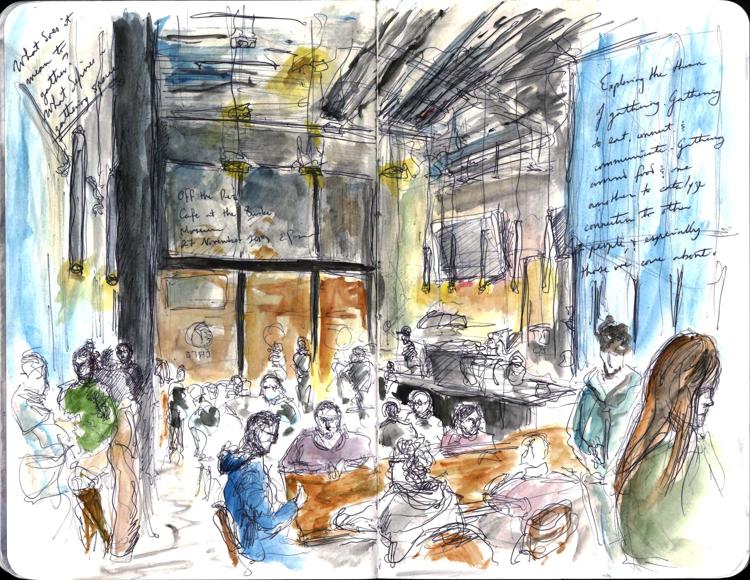 As this is my last article of the quarter, I have decided to return to the heart of what my column aims to do. The idea of gathering, be it around people, food, space, or activity is something that can be seen all around campus and it's a theme I try to subtly include in many of my sketches. 
Last week, I went to Off the Rez for lunch and sketched the cafe and the people in it. Cafes and restaurants make for the most dynamic sketches and paintings, despite being one of the most chaotic and difficult locations to draw. People will turn their heads and shift weight as they eat and talk to others. Sometimes people will even get up and leave halfway through my sketch of them, forcing me to rely on memory and knowledge of human anatomy. While frustrating at times, the variety of subjects in a cafe made for an exciting scene.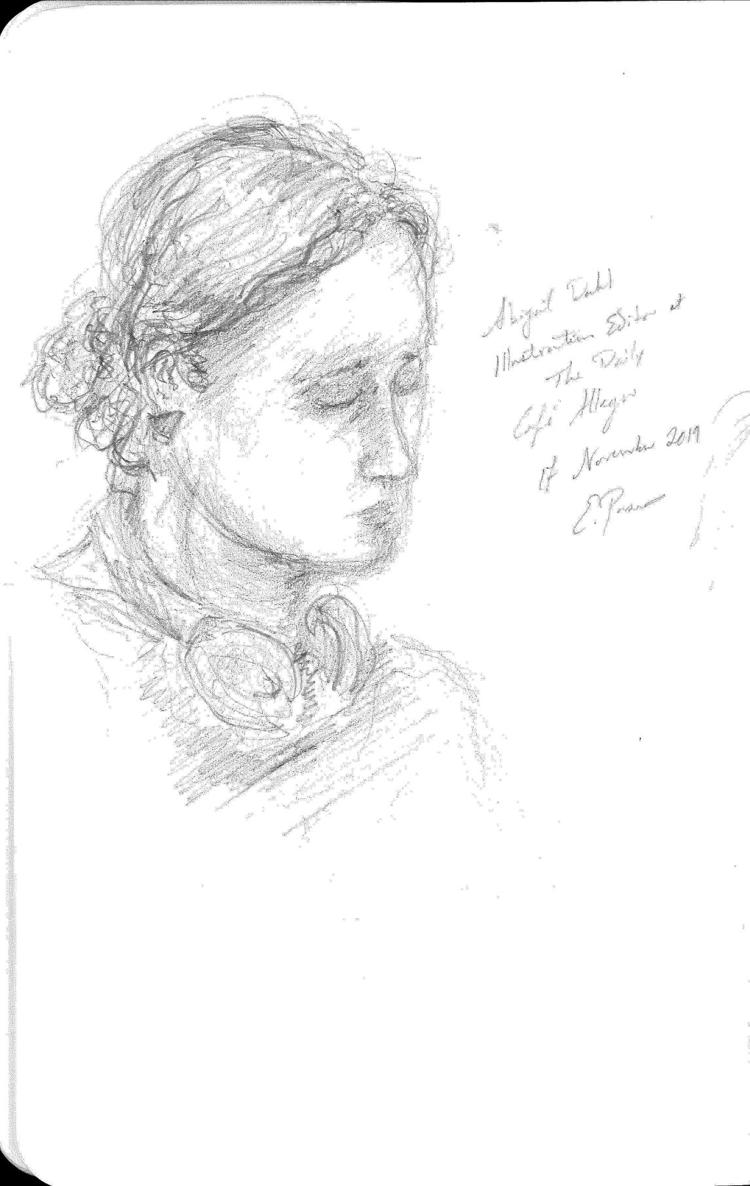 This quarter, I have made it a weekly ritual to try and go out Sunday mornings for coffee and bring all my drawing materials to a table and invite anyone to drop in and sketch with me. While I don't expect anyone to join me, forcing myself to go out on the weekend to draw helped my creative side and improved my technique by drawing on a regular basis. 
Abigail Dahl, The Daily's illustration editor, joined me on one of my outings. As an exercise, we both did portraits of each other in our radically different styles. Her portrait of me is done in her signature style that is both smooth and bold. She uses clear, defined lines and bold colors to portray me. For my portrait of her, on the other hand, I used graphite and multiple lines to create a more blurry effect, a technique I adopt when drawing more detailed portraits. After we finished, we compared and gave each other feedback. This activity of gathering and drawing with others is one I hope to continue to practice.
My column this quarter has covered the most diverse types of stories yet. From my ongoing project to sketch every tree on the Brockman Tree Tour, to the opening of the Burke Museum, the various places I have had the opportunities to sketch and people whose stories I have been able to tell have been the most gratifying experiences here at the UW.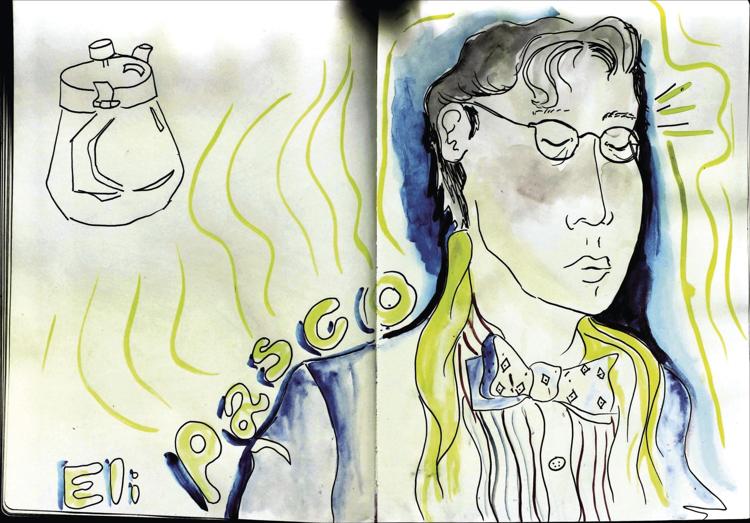 Until the next sketch,
Reach The Campus Sketcher at arts@dailyuw.com. Instagram: @the_campus_sketcher
Like what you're reading? Support high-quality student journalism by donating here.