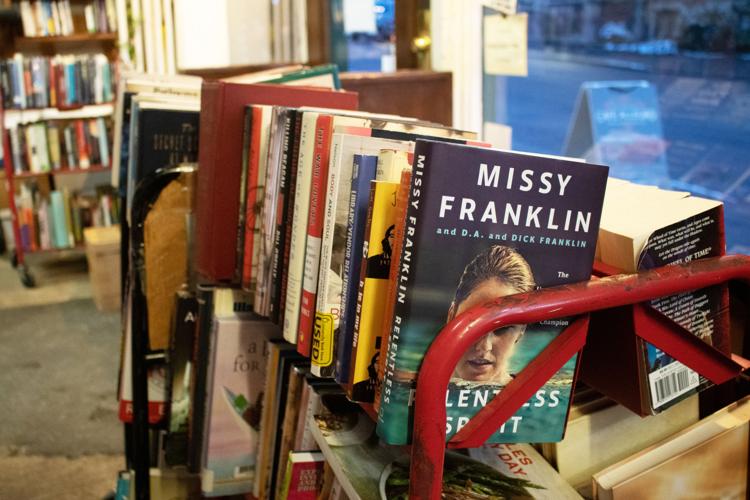 After Gov. Jay Inslee issued the order for Washingtonians to stay home, dozens of independent shops including Elliot Bay Book Company, Third Place Books, and Magus Books, have had to close their doors for regular service.
"It is absolutely horrific," Hanna McElroy, co-owner of Magus Books, said. "I mean, our sales are down 80% below from what our normal business is."
The only remaining used book store in the U-District, this "mom-and-pop-shop" is currently run by McElroy and Chris Weimer, a couple who have ensured its survival throughout the last 16 years. 
"It's a really unique and amazing place," McElroy said. "It's such a fixture in the community. It means so much to so many people."
But like all of us living with the reality of COVID-19, they have found themselves adapting to a new way of life. While their doors are closed, Magus is still open for business. When visiting their website, a link to AbeBooks can easily be found underneath their "Shop Online" tab. They have also provided other means of obtaining books in hopes of being accessible to the majority of their customers.
"We are doing internet [orders]," McElroy said. "We're doing mail order, we're doing curbside pickup, and we're doing some local delivery."
McElroy and Weimer are in their store every day and spend their time answering both the phone and a full inbox, supporting their customers from a distance. They also frequently update their Facebook, Instagram, and Twitter accounts, making sure to keep in contact with their community. 
Self-isolating at home leaves many of us with more free time, which could be spent reading for pleasure. Magus has over 100,000 books to choose from, so it's a perfect time to support your local bookstore. While only 10,000 of their books are online at this point, they are more than happy to help you find what you are looking for, from cookbooks to classic literature.
Magus' new approach is fairly standard for most local bookstores at this moment. Elliot Bay continues to fill online orders, but has also closed its doors to in-person shopping. They also fill orders placed over the phone, and take the time to write a note of gratitude to their community who has rallied around them at this time.
Third Place Books promises free shipping to their customers when they place an order of $25 or more online. They also include new articles such as "Quarantine Bestsellers" on their blog.
"It's been amazing the way people have really been stepping up," McElroy said. "Either doing what they can to try to help, you know as much as they can, but of course everybody is in a tough spot right now, for the most part."
If you do decide to get through a novel in your down time, McElroy recommends the old-fashioned detective novels by Raymond Chandler or Dashiell Hammett.
If mystery isn't your thing, try out "The Art of Racing in the Rain" by Garth Stein. Stein is a Seattleite and his novel is written from the perspective of a puppy. Enough said. 
"It can be really isolating and it can be really lonely, [but] it can be really great to find forms in which people are able to connect," McElroy said. "Books are a wonderful, wonderful way for people to connect. I would just encourage [students] to keep reading and keep connecting and keep talking to each other about books." 
Reach contributing writer Elise Peyton at arts@dailyuw.com. Twitter: @e_peyton113
Like what you're reading? Support high-quality journalism by donating here.