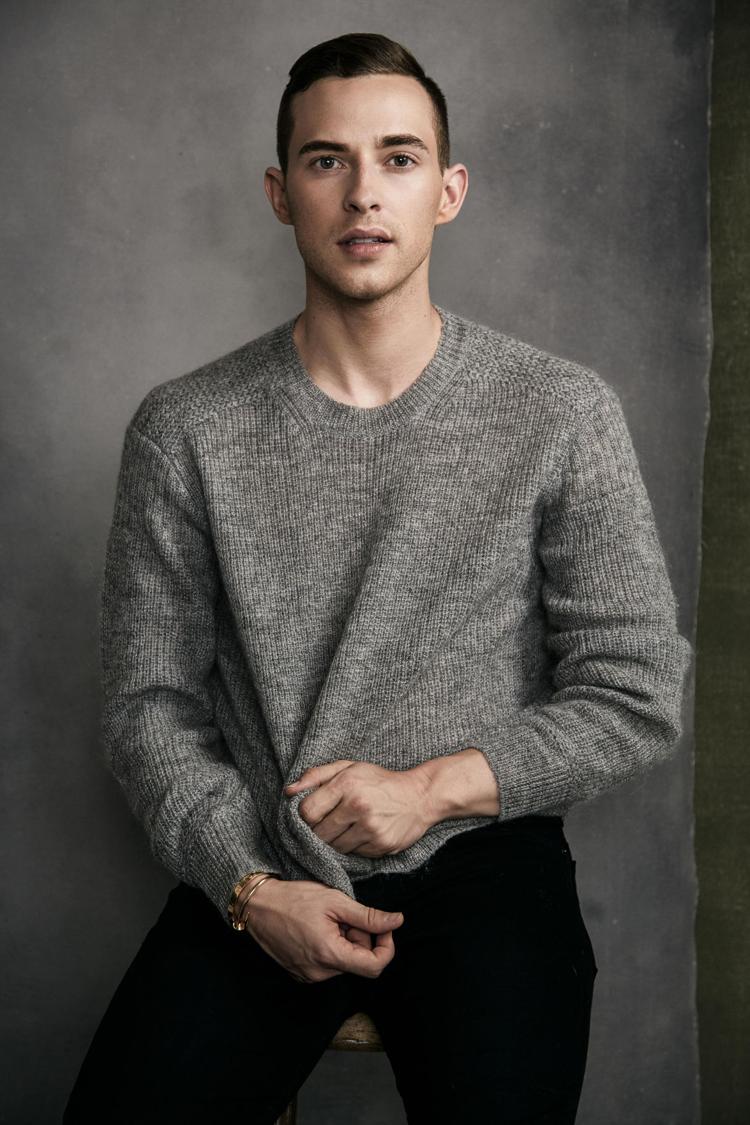 He's the 2016 U.S. national champion, a 2018 Winter Olympic bronze medalist, a Time Magazine 100 most influential person, a major voice in the LGBTQIA+ community, a Forbes 30 under 30 luminary, and the winner of season 26 of "Dancing with the Stars." For Adam Rippon, at the mere age of 28, this is just the beginning.
Friday, Oct. 18, Rippon sat down with The Daily as a moderator during an event hosted by University Book Store at the University Temple United Methodist Church to discuss his newly released memoir, "Beautiful on the Outside." The book chronicles his life journey and the lessons he learned along the way. 
In the book, Rippon redefines "the journey," outlining what it was like to start from quite literally nothing — with only pennies and stealing apples from his gym to survive — to becoming the sensational out-and-proud athlete that stole America's heart. After three attempts to qualify, Rippon was finally chosen to compete at the 2018 Olympics and won a bronze medal, making him the United States' first openly gay athlete to win a medal at the Winter Olympics.
"Beautiful on the Outside," Rippon said, is meant to be paired with a glass of sauvignon blanc and a cozy spot by the fireplace. Rippon wrote his book with the intention that it be read as if you were chatting with him. 
With a carefree, confident demeanor, Rippon looks absolutely stunning on the cover with a brightly colored, dramatic headshot. During the talk, Rippon says his ultimate passion is to make people laugh, and he wanted that to be translated into the cover of his book and title.
"Yeah, it may be what's on the inside that counts, but life is so much better when it's beautiful on the outside," Rippon writes in his book.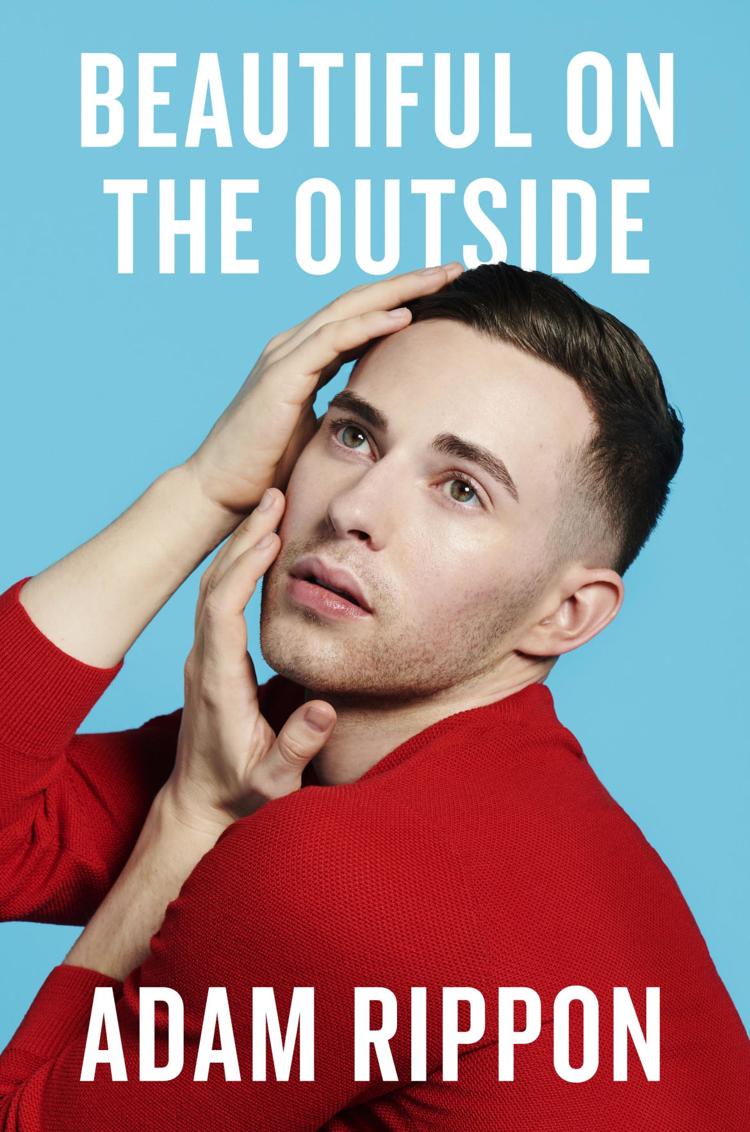 During the talk, he shared why this title is important to him, saying he didn't want people to think this memoir was a very serious one. 
"It wasn't until I could find the humor in what has happened to me, it wasn't until I could laugh at myself and process what I'd been through, I realized that I was the one holding myself back and that's the real meaning of the title," Rippon said.
When asked why he chose to write a book, Rippon laughed a little. 
"As we say in the book world, I wanted to end one chapter and start another," he said. 
With the whirlwind of events leading up to his success, Rippon said that he had a lot to process. Skating was a defining role in his identity, and he knew he had to take steps to create a new narrative for himself beyond the Olympic podium. Writing the book was a therapeutic way to revisit moments in his life both difficult and triumphant. 
In the memoir, Rippon writes about the intersectionality in his experience. Being the oldest of six children, gay, the son of divorced parents, and "poor as shit," he had many obstacles to hurdle before getting to the top. 
Using humor and charm, Rippon narrates how he couch-surfed in his teens while in the training process, all the while grappling with his sexuality and coming to accept his authentic self. 
"I was told to tone it down, as to not appear too gay," Rippon said. "But I knew the people telling me this were dealing with their own insecurities and projecting them on to me. Therapy, everyone, go to therapy." 
And Rippon laughed as he spoke about the adversity he faced being a gay athlete. 
"I knew I had a platform and was given this opportunity to have a voice, and I'm just happy it reaches so many," Rippon said.
Toward the end of our conversation, Rippon graciously gave out his tokens of advice for those struggling with walking comfortably in their own skin. First, he said, "trust the process." Second, he shared his mom's motto: "When you walk into a room, already assume the people love you." Third, if you want a great butt, take up figure skating. 
Reach contributing writer Beth Cassidy at development@dailyuw.com. Twitter: @_bethcassidy_
Like what you're reading? Support high-quality student journalism bydonating here.