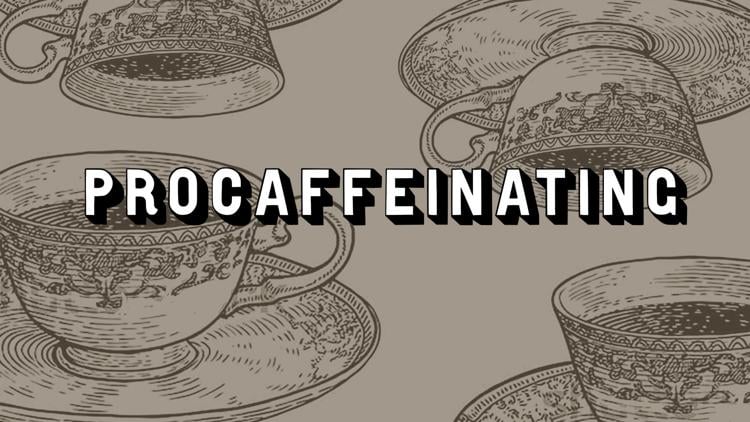 After the success of their Eastlake branch, Armistice Coffee Roasters opened up a new coffee shop and roastery in Seattle's Roosevelt neighborhood, just north of the U-District 
With an open, spread-out interior and outdoor seating with a firepit, Armistice embraces the modern rustic aesthetic. Darker wood and brown tones are a recurring theme throughout the coffee shop.
Armistice serves their own coffee and they sell it by the bag for anyone who loves their coffee but not enough to pay upwards of five dollars for a small cup of it every day. 
Similar to the Starbucks Reserve Roastery in Capitol Hill, where customers can walk alongside silos and roasters to see the coffee-making process in real-time, Armistice has a corner where you can see their roaster in use.
I have always been a fan of the more diluted drinks (the lattes and cappuccinos of the world). They were always easier for me to sip and didn't make me wince and choke like espresso shots do. 
Even so, I elected to try a cortado at Armistice.
Cortados contain the same two ingredients that most of my favorite drinks do — milk and espresso — but equal parts of each to cut the bitter acidity of the espresso. The milk is steamed but, unlike cappuccino foam, which almost doubles in volume, a cortado has a layer of microfoam on top instead.
The cortado was perfectly smooth. I was able to drink it easily, and it gave me a much quicker boost of energy since it has the same amount of caffeine as a latte but takes a much shorter time to drink.
The drink itself had an initially bitter taste which fades and lets you enjoy the flavor of the espresso beneath. A short 2-ounce shot of coffee has enough caffeine to keep you going for the rest of the day.
Patrons of this cafe include students trying to get a couple hours of quiet, focused studying done (Armistice's espresso machine is fairly distracting so noise-canceling headphones are a good choice) and work-from-homers interested in a change of scenery.
The environment of the cafe itself is quiet. Everyone works with their heads down, earphones in. Most tables are meant for individual seating which promotes the come-here-to-work reputation that the coffee shop has already cultivated for itself among students in the area. The seating is a little spread out, which is nice because it doesn't make you feel like you're constantly in someone else's personal space anytime you need to stand. 
Large windows light up the space inside, making it a pleasant place to work even in the pouring rain, which actually ends up serving as white noise to keep you focused. 
As the weather gets a little colder and the skies a little gloomier, Armistice is ready to welcome you with some piping hot coffee and firepit to warm up by. 
Reach columnist Ash Shah at arts@dailyuw.com. Twitter: @itsashshah
Like what you're reading? Support high-quality student journalism bydonating here.