Author's note: Chow Down is a weekly column exploring the intersections of food and culture on campus and beyond to encourage readers to engage with food in new, thoughtful ways and, more importantly, enjoy chowing down.
The frenzied rush to try Popeyes' new chicken sandwich in August was not just a battle for chicken sandwich supremacy but also demonstrated the appeal of enjoying a chicken sandwich without guilt. The competing sandwich came from Chick-fil-A, a company notorious for its anti-LGBTQIA+ stance.
However, while patronizing Popeyes might relieve us of some guilt, it does not address the overall exploitative nature of the fast food industry. 
Restaurant employees reported throughout the duration of the "Chicken Wars" feeling overworked while still receiving the same low wages, and factory farms remain some of the most dangerous places to work in the country. Poultry farm employees work more than 40 hours a week, enduring harassment and higher rates of injury and illness than all other workers in the United States.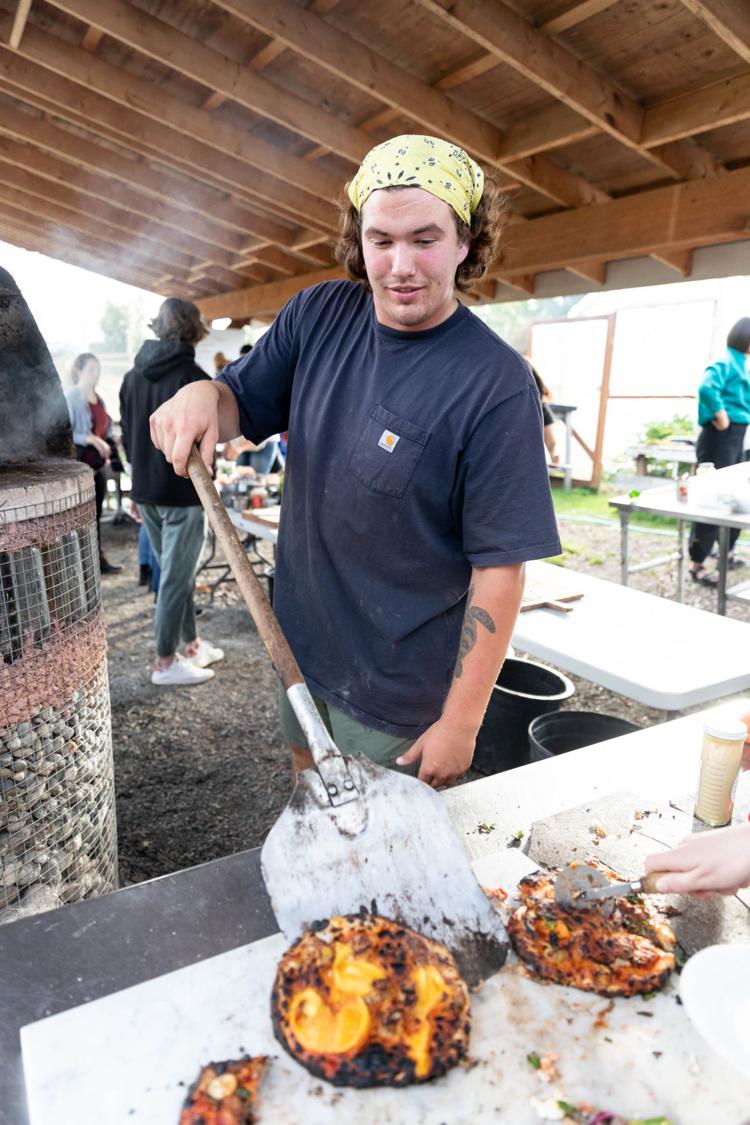 Enter Slow Food, a movement founded in the 1980s in Italy that has since spread across the world. Its original mission, as identified in its 1989 "Slow Food Manifesto," advocated for "cultivating taste … [and] historical food culture and defending old-fashioned food traditions." 
Today, the grassroots organization's philosophy centers around three principles of what they consider quality food: good, clean, and fair. On a basic level, good food should taste great, be healthy, and be connected to the local culture of a place. Moreover, clean and fair food should not create negative effects on the environment and people's health during its production and should be accessible to consumers and fair for producers. 
To put it in the words of UW Farm's student staff lead Aisling Doyle Wade, Slow Food promotes the idea that "eating should be a conscious act." 
"We all eat food, so we should all know where it comes from. If it's healthy, if it's clean, if the process of making it is harming the environment ... food should be culturally and socially enriching," Doyle Wade said. 
But when fast food chains provide food that is both cheap and convenient, it is no small task to feed yourself and uphold your moral integrity, especially as a budget-strapped, busy student.
However, groups like the Dirty Dozen, an RSO closely affiliated with the UW Farm, Huskies for Food Justice (HFJ), and the ASUW Student Food Cooperative are part of a network of students on campus passionate about increasing sustainability and equity in the food system.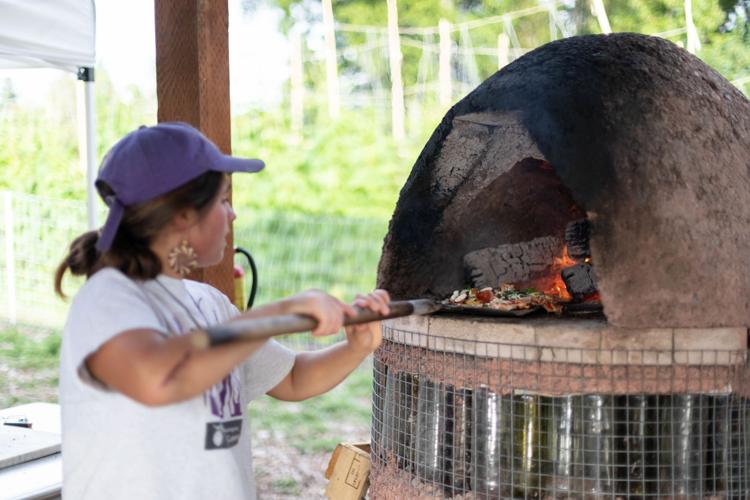 The Dirty Dozen, for example, seeks to engage club members and other student volunteers in the food system by exposing them to sustainable agriculture, which in turn forces students to confront the realities of industrial agriculture.
Students volunteering at the UW Farm and experiencing firsthand the amount of energy and time involved in the agricultural process can then question the origins of food produced elsewhere: Is the food as nutritious? How are the working conditions compared to those on the UW Farm?
Sowing seeds, weeding, harvesting their produce, and cooking the literal fruits of their labor as a community also instills in student volunteers a sense of pride and belonging.
Besides increasing engagement with the food system, the UW Farm and the Dirty Dozen seek to increase access and equity by supplying the UW Food Pantry with their high quality, locally produced fresh fruits and vegetables and making space on the farm for the Intellectual House to grow Indigenous crops. 
"We recognize that the cheapest food out there is processed food," Doyle Wade said. "People who don't have the financial agency to spend more money on food get the most shafted out of this process. Our club shouldn't only be for people who have this kind of mindset for [sustainable] food. It should be focused on showing everyone the consequences of our food system."
HFJ advocates for healthy, ethically produced food, but focuses on changing university policy to reflect these values.
According to Jordan Brown, a member of HFJ, the RSO advocates for the UW to end its contracts with large food corporations like the Coca-Cola Company and Aramark because they prevent Housing & Food Services from sourcing and purveying ethically produced foods.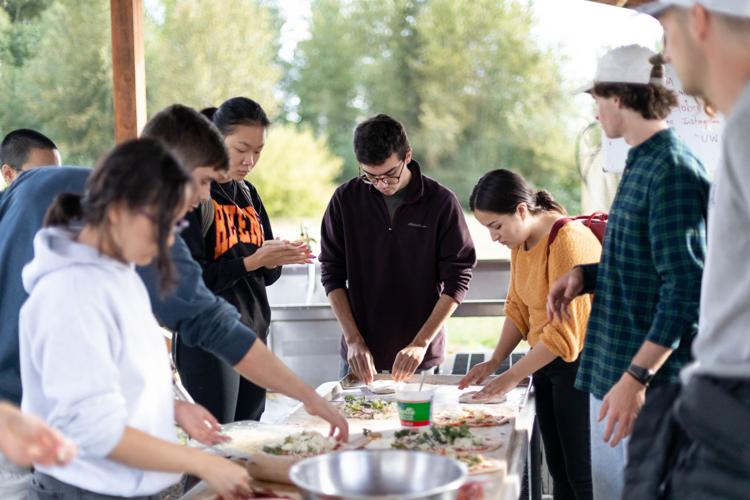 "The Slow Food movement is focused on promoting ethical ways of growing food, but if the strong monetary ties between large institutions (prisons, universities, etc.) and Big Food are not altered or broken, such food will have limited reach," Brown wrote in an email. "So I really view the work being done by the Slow Food movement as part of the same effort to bring healthy, ethically grown food to people's tables that HFJ has long been engaged in." 
The ASUW Student Food Cooperative's work, though not policy-oriented, also promotes sustainable food systems. For example, students may purchase relatively inexpensive, sustainably-sourced pantry essentials like oats in bulk at the Bean Basket located at HUB 131K. 
So, while it is undeniable that the leading voices of food sustainability movements (and environmental movements in general) are overwhelmingly white and wealthy, students are already starting to demonstrate that the vision of ethically produced food that cultivates relationships and is wallet-friendly is within reach. 
Reach writer Estey Chen at arts@dailyuw.com. Twitter:@esteychen
Like what you're reading? Support high-quality student journalism by donating here.