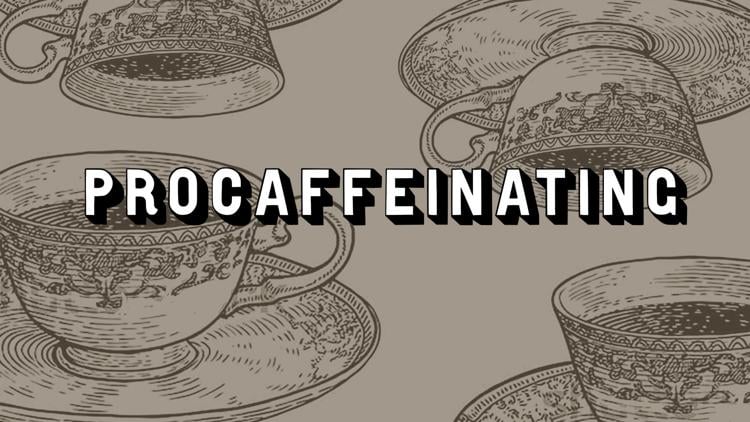 As finals week approaches at an alarming pace, Odegaard seems perpetually crowded and Starbucks has standing room only.
But downtown, one bus ride away on the 49, is Anchorhead Coffee, the perfect place for a weekend study marathon.
The cafe itself is modern with the blue walls and couches, dark gray tables, and white embellishments on the menu complementing the nautical look that Anchorhead builds its brand around.
The space is well spread out, with every type of seating arrangement imaginable. There are tables for groups against one window, a high table and bar stools against another, and couches and booths scattered throughout the middle of the cafe.
Anchorhead also has espresso nailed down. The blend that they use in most of their espresso drinks is smooth and doesn't feel too dark (similar to Starbucks' Pike Place Roast). If you need a quick way to start your day, Anchorhead's cappuccino never disappoints. With perfectly steamed foam topping the espresso, the drink was a quick way to get some caffeine in my system.
Historically, I've always played it safe with my coffee choices, sticking with the iced lattes and americanos of the world, but Anchorhead's nitro cold brew may have finally convinced me to step out of my comfort zone a little.
Cold brews are notoriously bitter drinks because of their high coffee to water ratio. They are highly concentrated and often need to be cut with water and ice to make them drinkable. Anchorhead's cold brew, however, did not have the horrible aftertaste that follows sips of most cold brews and was an excellent drink for a hot summer day. It's made with one of their in-house blends — the Narwhal Blend.
Anchorhead's signature item is the "Quaffle." While it isn't named for the Quidditch ball (but that would be awesome), it's just as exciting. The Quaffle, made out of croissant dough, is the perfect blend between cinnamon rolls and waffles that you never knew you needed. This sweet, crispy dish alone makes it worth the trip.
Anchorhead is smack dab in the middle of many high-rise office buildings (and in the lobby of one as well) making it a very popular choice. As a result, the cafe is fairly loud, with people constantly coming and going, using the main cafe area as a place to catch up with friends or hang out with co-workers on a lunch break.
They do, however, have an adjacent room with some tables and couches and all the outlets you could ever need. This room is quiet and is intended for people trying to get focused work done. It is the perfect place to set up camp if you're planning on a long study session.
For those who prefer the hubbub of a cafe and like the constant chatter and buzzing of the espresso machines, the main cafe area does have a window seating on bar stools that are usually left open for patrons with their laptops and notebooks who are just there to get work done.
The baristas are extremely friendly and happy to help you navigate Anchorhead's menu and find a drink tailored to your tastes. Give Anchorhead a try as you prep for dead week and finals this weekend.
Reach columnist Ash Shah at arts@dailyuw.com. Twitter: @itsashshah
Like what you're reading? Support high-quality student journalism by donating here.