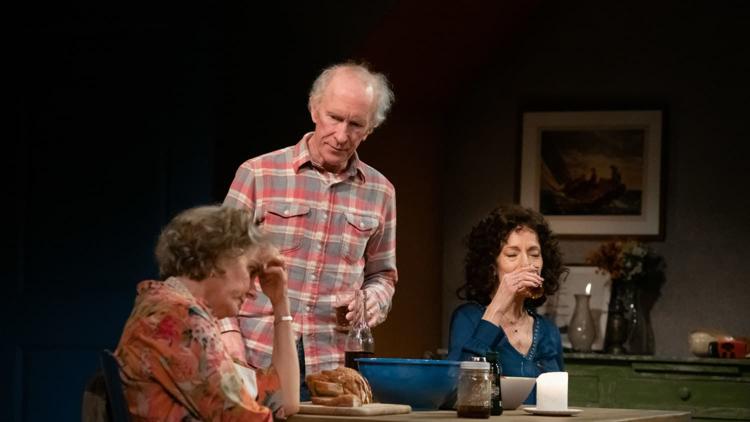 The Seattle Repertory Theatre's (Seattle Rep.) performance of "The Children," opening Feb. 12, is a drama that will have you second-guessing everything from the moment the music starts. This restaging of Lucy Kirkwood's play is probably one of many to come after its massive success on Broadway in 2017.
After being able to see a preview performance Feb. 7, the theater's revival of "The Children," directed by the UW's Tim Bond, feels polished, necessary, and incredibly poignant.
The play opens with a twist, one of many that I won't spoil, and relays to the audience an old friendship between Hazel (Jeanne Paulsen) and Rose (Carmen Roman). Hazel and her husband Robin (R. Hamilton Wright) are retired nuclear engineers, currently living in a cottage in a lonely portion of the English coast.
Rose suddenly arrives at the couple's cottage, unannounced and with unclear motives. As the play progresses, hidden truths that were lying beneath the surfaces of their relationships are slowly and skillfully revealed throughout the 100-minute runtime. A disaster that took place at a nuclear power plant, their former place of employment, is paralleled with the secrets they reveal at the dining room table. Insight into the group's future arises once Rose finally reveals her motives for coming back. Even as the lights fade and the play concludes, one feels there is still more to learn and wishes the story could go on.
The most important takeaway from the show was the idea of having a world left over for the children in generations to come. The performance highlights the moral dilemma Kirkwood wanted us to struggle over — what will you give up so that others can have a future?
The actors, Paulsen especially, had such a wide control over their emotions and actions that every moment of their performance on stage felt real. When humor was in the script, the three of them embodied joy and laughter; when pain and anger were present on stage, the actors took it upon themselves to dive into the darkness. 
"It's a real masterclass," Bond said. "Appreciation for seeing real actors being real people was apparent tonight."
Every different aspect of the production — lighting, sound, costuming, blocking and others — individually had subtle effects that shaped into a remarkable whole. The actor's blocking made the conversations and movements seem as lifelike as possible, and the sound designer, Michael Keck, allowed the natural noises of the sea, creaking doors, and pouring water to bring the stage to life.
Bond left me with a few last words on what he felt the play was truly about, namely "bringing generations together about what to do with our environment."
"The Children" will be playing at the Seattle Rep. until March 15. Tickets can be purchased on their website. 
Reach contributing writer Joseph Claypoole at arts@dailyuw.com. Twitter: @9_3quarters
Like what you're reading? Support high-quality student journalism by donating here.