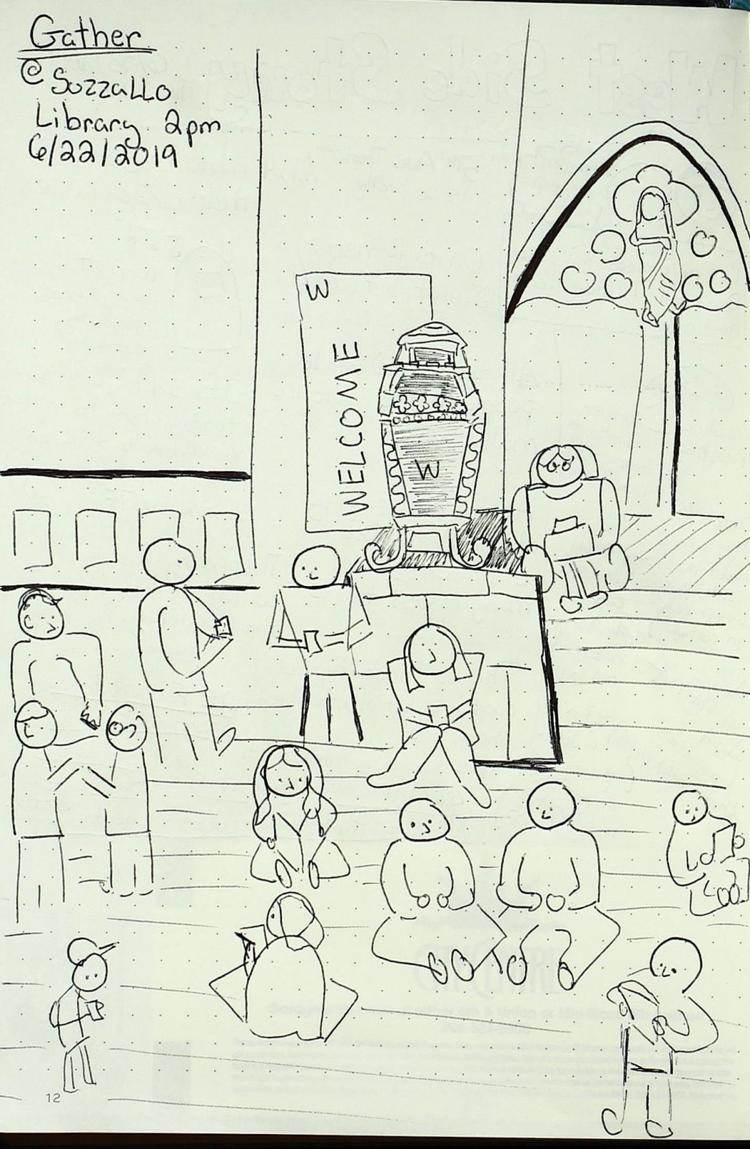 Disclosure: Arts & Leisure Editor Shahbaz Ahmed Khan has a personal and professional relationship with Sameer Arshad, with whom he has collaborated on multiple theatrical productions.
A group of artists came together Saturday, June 22, for "Gather, Disinfect, Heal," an event made in response to white nationalist posters put up around the UW campus. 
At the beginning of June, Patriot Front, a white nationalist group according to the Southern Poverty Law Center, started leaving racist posters and stickers around the UW campus, many of which were placed in newspaper boxes for The Daily. According to "Gather, Disinfect, Heal" event organizer Sameer Arshad, the premise was simple: The group would walk together without identifying one another by name and clean out The Daily's newspaper boxes while listening to performers read famous writing pieces by people of color. Saturday marked the second time that "Gather, Disinfect, Heal" had assembled together, the first meeting having taken place Wednesday, June 19. 
Armed with gardening tools and paint, the group began its walk around campus. The attendees included illustrator Megan Gott, who drew anonymous sketches of the event throughout. At the previous meeting, the group had removed multiple posters and stickers and disposed of litter found around campus. They completed a short loop around the UW campus, going through The Daily's boxes and searching for racist artworks and stickers stuck in between pages. 
There was an emphasis on causing as little disruption as possible, meaning "no traffic stopping, making noise, [or] entering buildings," Arshad explained. Other attendees described the types of objects they had removed or covered in previous days, such as stickers and messages scratched on surfaces. In addition to racist works, the group also found ones that were physically harmful. 
"Some had razor blades around the edges, so it would cut your hand if you tried to remove it," Arshad said. 
The group had identified an urgent real need for someone to clean these things up, especially for the local community who may not know the extent of what's going on. One performer described feeling like what they should do became something they must do.
As they walked, volunteer performers read aloud famous works from writers of color, including Maya Angelou's "Phenomenal Woman"  and "Still I Rise," as well as "Ways I Am Tired" by Fatimah Asghar.
"It helps to hear people lift up marginalized voices," Carolyn Agee said. 
Arshad said that when he first had the idea for this event, he wanted to do it in a way that it could be easily replicated, giving people the basis to do this work anywhere else. Arshad recalls that after the Wednesday meeting, he saw a newspaper box with a white supremacist logo scratched into the side.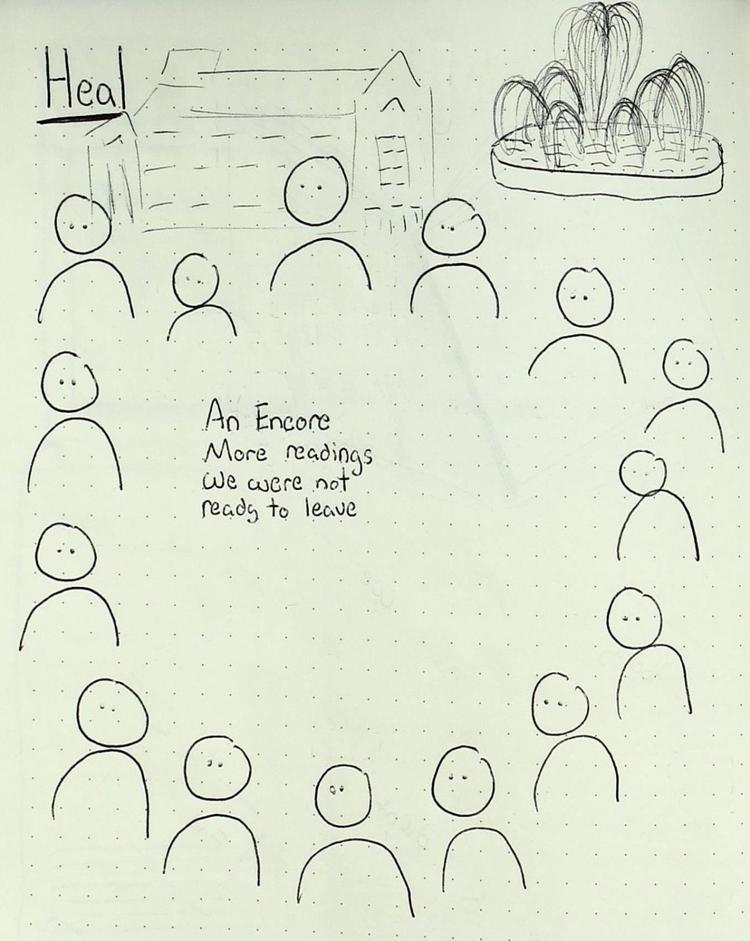 "I just put some sharpie over it and you couldn't read it anymore. It's actually really easy! All we have to do is show people how easy it is, and they can do it anywhere."
As the event came to a close, everyone gathered around Drumheller for a finale encore of readings; now that the event had ended, anyone who wanted to identify themselves was free to do so. While no racist artworks were removed that Saturday, the group was still able to convene over their shared victories, cleaned a bag's worth of litter, figured out ways to continue this event in other locations, and offered a safe place to heal from the effects of these racist works.  
"We made allies into accomplices," Arshad said. 
Reach contributing writer Arbaz Khan at development@dailyuw.com. Twitter: @arbazinator
Like what you're reading? Support high-quality student journalism by donating here.