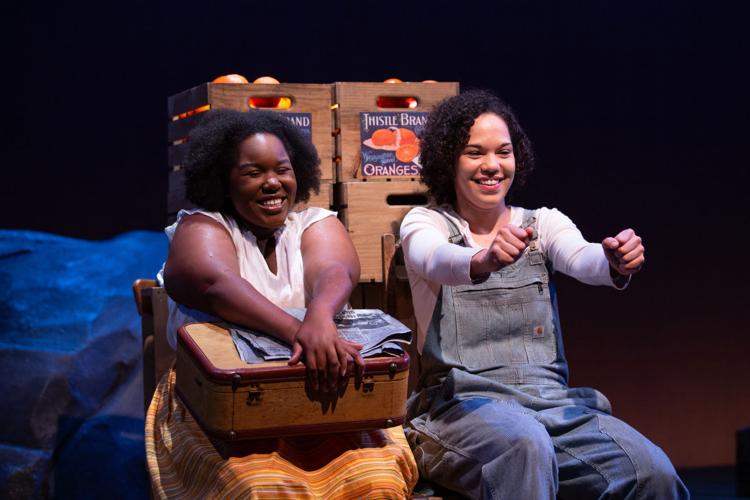 "Bulrusher," written by Eisa Davis, is a play that explores intersectionality with humor, live music, and lyrical prose. This coming-of-age drama about a multiracial girl who grows up in a predominantly white town, which was a finalist for the 2007 Pulitzer Prize in Drama, is finding a home with Intiman Theater at the Floyd and Delores Jones Playhouse. The production includes a six-person cast and a nine-person crew, six of whom are UW alumni.
The lead character, the titular Bulrusher, is played by Ayo Tushinde.
"I read [the role] and I knew it was mine," Tushinde said. "Bulrusher's experience has a number of uncanny similarities to me in real life."
Like the character she plays, Tushinde struggled to find herself as a person of color (POC).
"My main connection [to Bulrusher] is having to wait so long to see myself," Tushinde said. Having grown up with few other POC around, Tushinde said that she had trouble claiming her blackness.
"This one is for me," Tushinde said, in reference to her feelings for the role. "If people come and see this show and decide they don't connect to it, that is OK."
Directing the play is Valerie Curtis-Newton, head of the directing program at the UW School of Drama. 
"[Bulrusher] speaks eloquently to the importance of understanding one's own identity," Curtis-Newton said.
Curtis-Newton was involved with the play's development back in 2004 and fell in love with its poetry and imagination.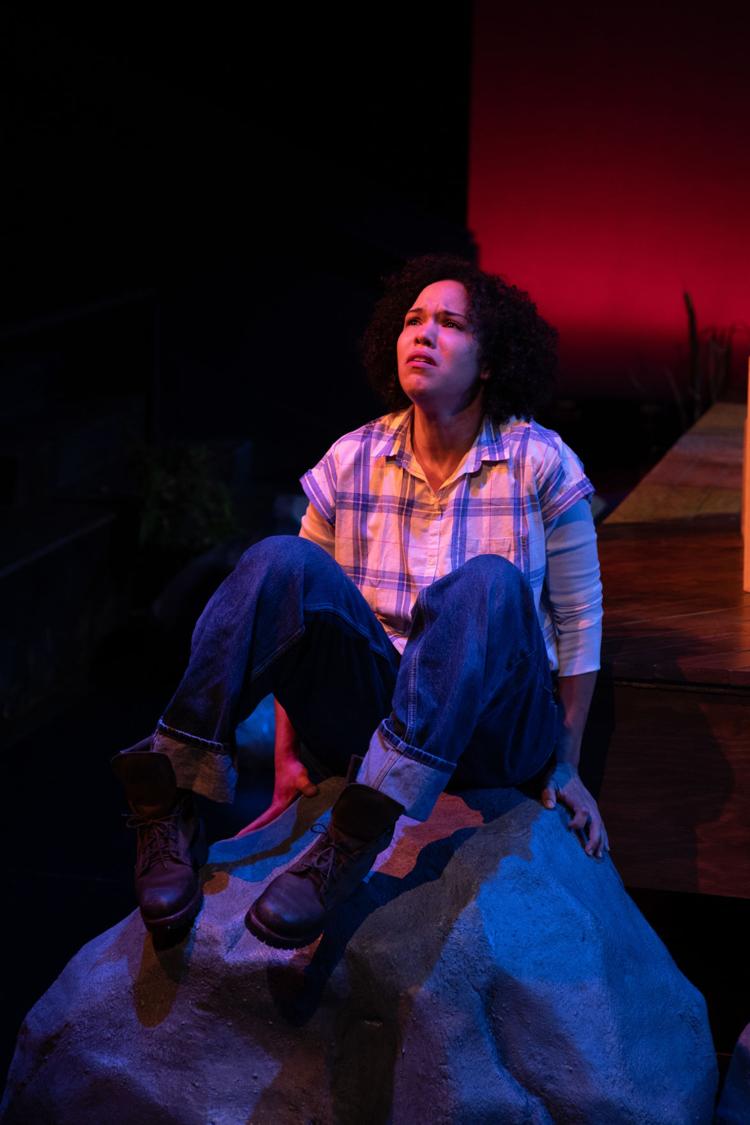 "It poses several directorial challenges: many different locations, difficult language issues — much of the play is written in the Boontling dialect — poetic realism, and complex characters," Curtis-Newton said. "Shaping all of that and landing the heart of the story is the thing I live for as an artist." 
The show highlights themes of race and fitting into society with its narrative that works to invoke a sense of awakening to a fuller sense of oneself.
"It's about discovering the thing about you that makes you unique and powerful and standing proudly in that," Curtis-Newton said in a press release.
Tushinde sees the production as standing out against the commonly staged classic works like, for example, Shakespeare, which she described as only having a white perspective.
"The onus to create meaningful art that at least ostensibly champions diversity falls to the minority demographic artists who end up performing in a sea of white to a sea of white," Tushinde said. "This production takes a lot of risks."
The production is playing from Aug. 20 to Sept. 14. Intiman Theatre announced that they will be offering subsidized pricing for advance tickets from as low as $15. In addition to this, all walk-up tickets to the production will be free for everyone, distributed on a first-come, first-serve basis of two tickets per person, beginning one hour before the show.
"We at Intiman believe that access to art is a human right," Wesley Fruge, marketing contractor at Intiman Theatre, said. "We wanted to make sure that we were providing the most accessible option for actually engaging with the arts."
This ticket pricing structure reflects something that Curtis-Newton mentioned about the play. "Ultimately [Bulrusher is] about having a place in one's community," she said.
Reach contributing writer Timothy Phung at development@dailyuw.com. Twitter: @TimPhung
Like what you're reading? Support high-quality student journalism by donating here.