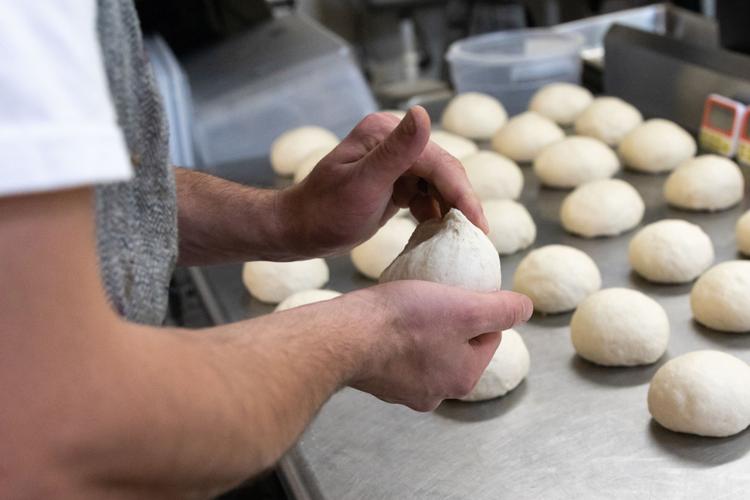 Author's note: Chow Down is a weekly column exploring the intersections of food and culture on campus and beyond. Its goal is to encourage readers to engage with food in new, thoughtful ways and, more importantly, enjoy chowing down.
Bread is a dietary staple for a significant chunk of the world's population and for good reason. It's widely available, maybe even overwhelming when confronted with a wall of choices in a grocery aisle, and cost-effective. It's adaptable to meals throughout the day, whether toasted with jam for breakfast or as an efficient vehicle for delivering the makings of a sandwich for lunch. In fact, we eat so much bread in the form of sandwiches that a 2014 study found that on any given day, 49% of U.S. adults will consume at least one sandwich.
Of course, our love affair with bread experienced some hiccups over the last decade. Heightened awareness to gluten sensitivities coupled with (questionable) claims of the health benefits of a gluten-free diet contributed to U.S. retail sales of gluten-free foods in 2016 surpassing $15.5 billion, more than double from 2011.
But other measurements indicate that we've arrived at a bread renaissance of sorts, specifically of artisanal bread.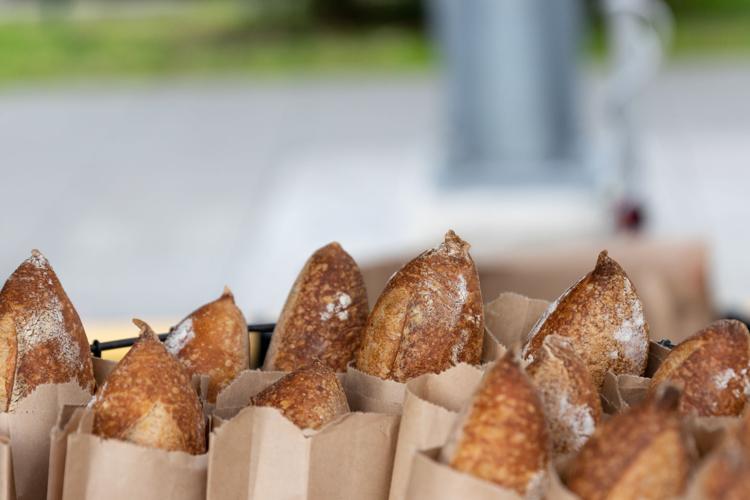 Artisanal means a product made in small quantities using traditional methods, but continued exposure to the same types of products may have created a tendency to generalize. The phrase "artisanal bread" might conjure an image of a hefty loaf with an unevenly caramelized crust and an interior dotted with gaping holes, also known as an open crumb. The artisanal bread of our imagination appears rustic and crackles upon contact. 
Consequently, this limits our idea of what artisanal bread looks like, and our focus on a narrow end product overlooks the process by which artisanal bread is made and ignores that artisanal bread is a broad category. 
Take local family- and female-owned jam company Ayako and Family's shokupan, for example.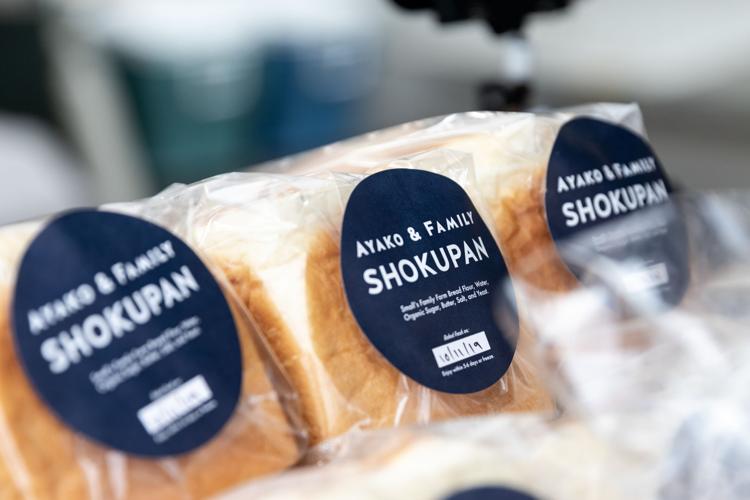 Shokupan, also known as Japanese milk bread, is widely available in Japan, and according to Ayako's website, "is distinctive for its feathery and cloud-like in texture, square form, and blonde crust" and light, clean flavor. 
Alessandra Gordon, the second-generation owner of Ayako and Family, introduced their shokupan to Seattle farmers markets in 2017 as a way for customers to sample their jams without purchasing an entire jar, but the shokupan has since become its own draw to Ayako's farmers markets stands. 
The unassuming appearance and pillowy texture of Ayako and Family's shokupan creates a resemblance to conventional white bread in stark contrast to the artisanal sourdough loaves produced in bakeries like Fremont-based Sea Wolf.
However, the similarities in the rich stories behind each loaf of shokupan and sourdough indicate the need for a revised understanding of artisanal bread. 
Baking the shokupan is a highly involved, labor-intensive process. One batch of 16 loaves takes about three and a half hours from start to finish with the three fermentations and shaping of loaves requiring the most time. 
"Even though efficiency is important, it's still important to connect to what that food means to you and the quality of the food you're working with," Gordon said. "My mother used to always say 'When I make jam, I talk to the fruit.' It's important for me to pick up on all the nuances of that and the only way I can do that is slowing down with this small-batch method."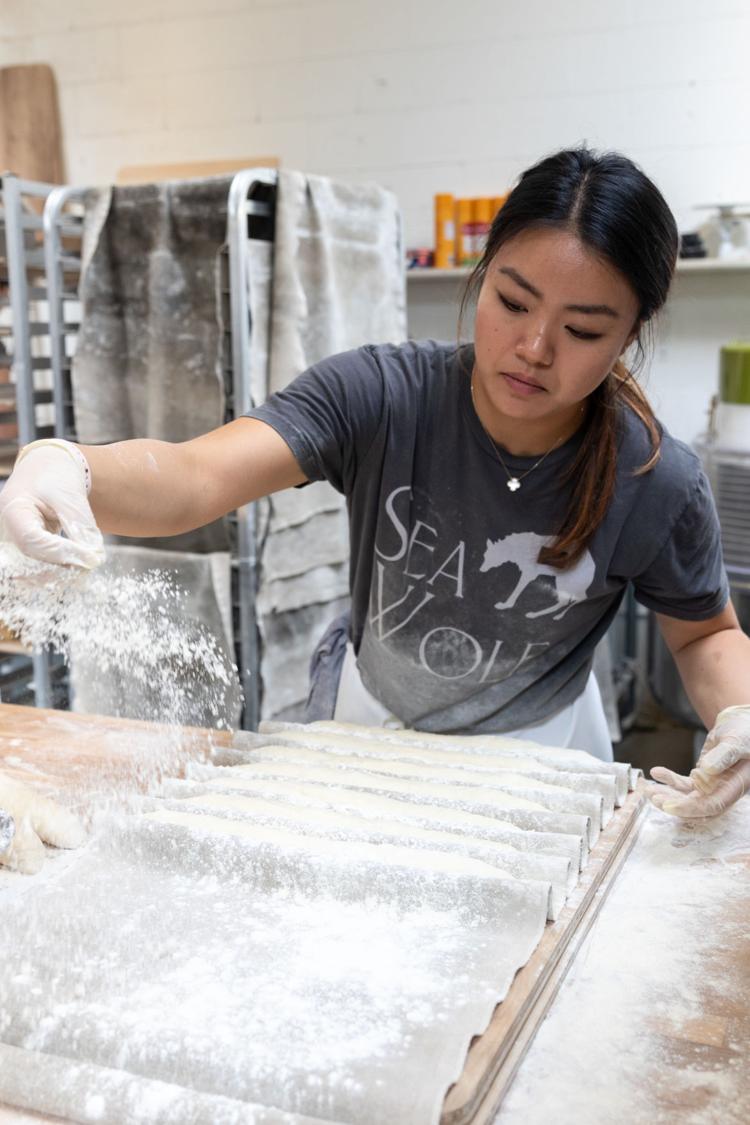 This ethos of resisting the urge to rush the process mirrors that of Sea Wolf's. 
Baking Sea Wolf's naturally leavened sourdough requires approximately three days starting with feeding the sourdough starter, a mix of flour and water. Like with Ayako's shokupan, Sea Wolf's bakers must constantly engage with the dough, responding quickly to variations in the dough and their environment with real-time judgment calls. 
"It's chemistry," Claire Frazer, Sea Wolf's back of house manager, said. "It's fermentation. It's biology, too. There's no mindlessness. There's moments of zen and repetitive activity, but you also have to be really engaged to become a better baker."
At the end of the day, both Frazer and Gordon agree that human connections should drive artisanal bread baking. 
"[Artisanal bread is about] having ownership and pride about the end result," Frazer said. "Being connected to people ties into paying attention to your ingredients. How were people affected during the production and milling?"
Perhaps we can blame lack of exposure, the invisible forces of the free market, or Eurocentric notions of high-quality food for sourdough dominating American conceptions of artisanal bread and limiting a deeper appreciation for the breadth of breads available and the process that goes into making them.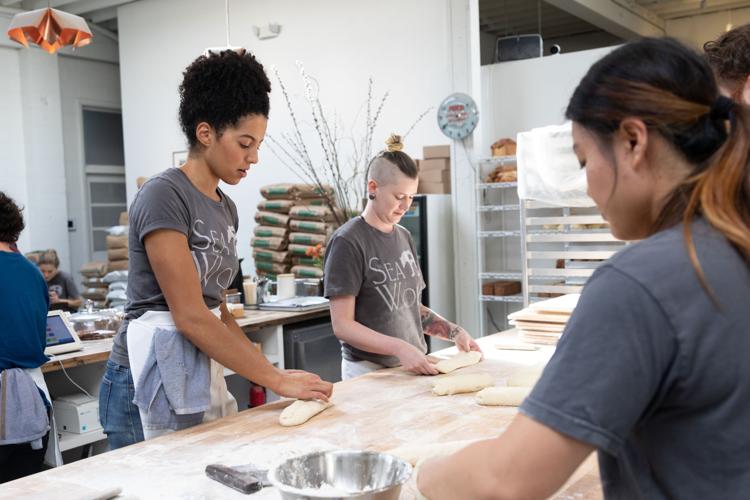 However, it is clear that a greater understanding of the philosophy shared by artisanal breadmakers opens the door to an inclusive definition of artisanal products that instead grounds itself in passion for the human experience. 
"I don't want to create something that feels so artisanal that it's inaccessible," Gordon said. "It's more about finding a food that delivers a type of nostalgia. I think sourdoughs do that and white bread does as well. I'm not trying to make a sexy bread. For me it's more about an experience."
You can purchase Sea Wolf's sourdough and Ayako and Family's jams and shokupan at the University District Farmers Market on Saturdays year-round. You may also find Sea Wolf's baked goods at their permanent location in Fremont.
Reach writer Estey Chen at arts@dailyuw.com. Twitter: @esteychen
Like what you're reading? Support high-quality student journalism by donating here.