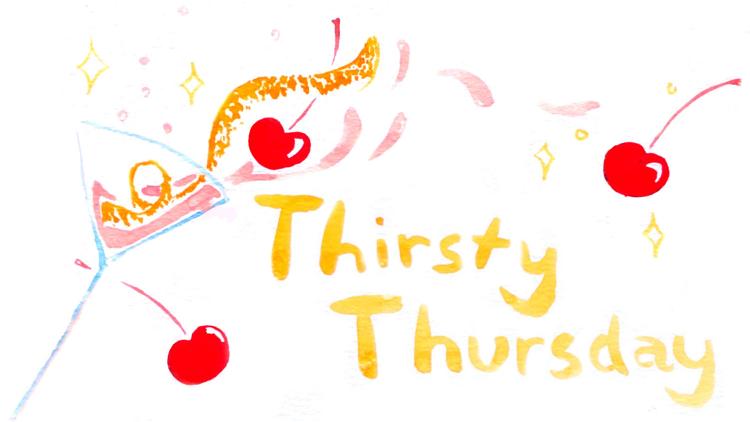 Now that I've been a legal adult for more than a year, I feel like I've experimented enough with different types of alcohol. I know that I like tequila the best and can't stand vodka. I can be particular about beer and wine and am always up for trying new hard seltzers. However, when my friends and I find a drink we like, we tend to stick to it. This recipe is my attempt to trick my friends into liking whiskey.
Typically, a whiskey smash is made with bourbon, lemon, simple syrup, and mint. Coined in the late 1800s, it most closely resembles a chilled hot toddy or a lemon drop with whiskey instead of vodka. My version leans into the fruity and floral side by adding herbs to the simple syrup and berries as a garnish. This updated whiskey smash is extremely simple and adaptable to satisfy your unique taste buds, so try something different.
Ingredients
Two shots of bourbon — If whiskey isn't your thing, gin or vodka also works fine. 

One shot of fresh lemon juice

One shot of simple syrup — Get creative. I made my own with lavender and juniper berries because now is the time to do so. 

Garnish — I like to put in a blackberry or maybe a sprig of lavender for fun, but mint is traditional. 
Instructions
Combine whiskey, lemon juice, and simple syrup in a cocktail shaker or with a muddler if you don't have one.

Add ice and shake/stir vigorously (about 20 seconds).

Strain and pour into glass.

Add garnish and enjoy!
Make it sour: Mix with Meyer lemons and thyme-infused simple syrup for a sour version. 
Reach writer Ellen Cooper at arts@dailyuw.com. Twitter: @ellenecooper
Like what you're reading? Support high-quality student journalism by donating here.