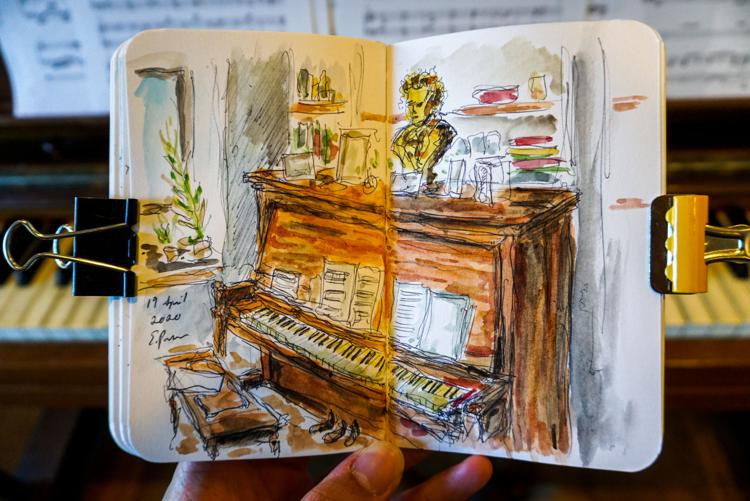 In the front room of my parents' house, we have an upright piano that I've played for almost nine years. It's not in its prime condition; it hasn't been tuned in over four years and some of the keys are slow to respond. 
Were this a regular quarter, I would be spending most of my time on campus. I am hardly ever home except for the weekends, late at night, or early in the morning. I usually spend the weekends doing homework, doing chores and errands, or working on a story. Mornings are generally quiet and I would rarely play the piano after dinner when I was home at a reasonable hour.
Being home every day, however, has changed that significantly.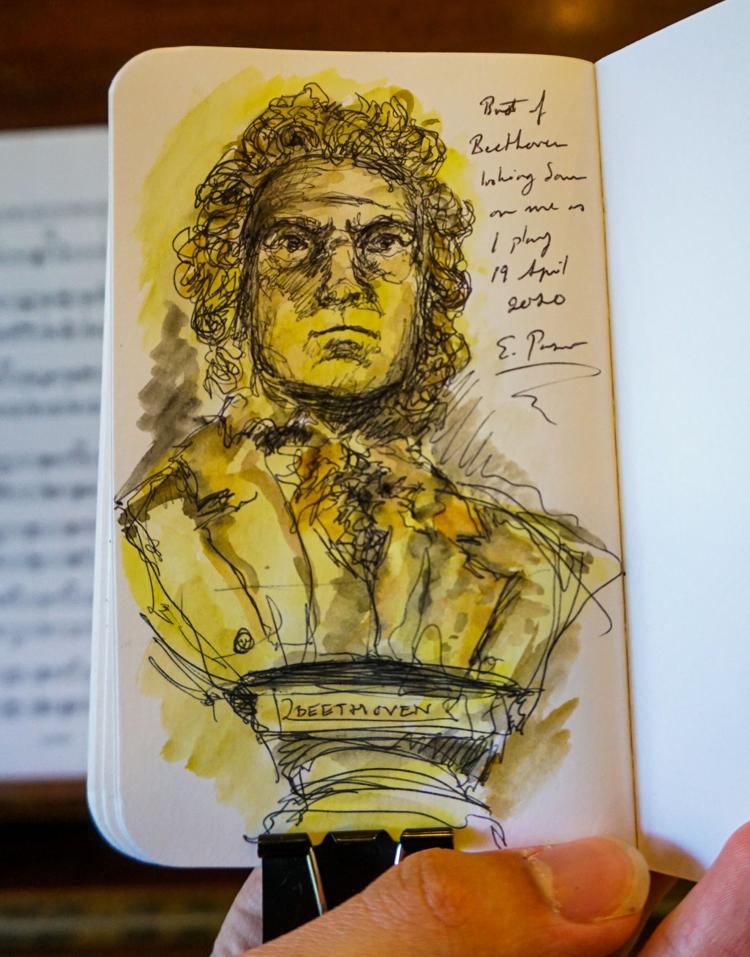 Nearly every day I've found myself sitting down at the piano either improvising something or slowly working my way through a piece I've been meaning to learn. With more time on my hands, I've been able to do various exercises and practice difficult sections of a piece without feeling like I should be doing something else.
I especially love sitting on the bench in the middle of the day and just taking a moment to breath before playing anything. A bust of Beethoven sits on top of the piano and is rather intimidating, especially when I don't play anything by Beethoven.
Like sketching, playing piano lets me get lost in a moment. I become completely present and experiment with the various tones and harmonies I can create. There are times when I become satisfied with a chord or short melody but don't notate it, which while frustrating, is a practice in mindfulness for me.
I hope that there are similar practices and hobbies that you are finding in your time at home. Sitting to read, write, listen to music, drink tea, or draw may help you live presently in a time when we are overwhelmed with the uncertainty of the future.
Until the next sketch,
Reach The Campus Sketcher Elijah Pasco at arts@dailyuw.com. Instagram: @the_campus_sketcher
Like what you're reading? Support high-quality student journalism by donating here.