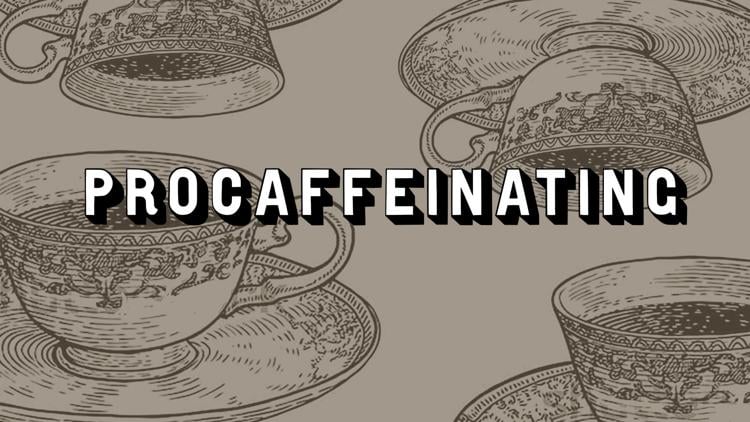 Procaffeinating is a weekly column on coffee shops and study spots in and around the U-District.
Tucked between an Indian restaurant and a yoga studio in the heart of Seattle's Roosevelt neighborhood, Broadcast Coffee is arguably one of the best study spots near the U-District.
The establishment is Instagram-friendly with a minimalist coffee bar that stands decorated with light brown wooden fixtures holding canisters filled with coffee beans. This, combined with aesthetically pleasing plants carefully scattered around the space, gives the shop's "effortlessly rustic" look a finishing touch.
Though they are not listed on the menu, which is already filled with a variety of espressos and brewed coffees, Broadcast boasts a large, impressive selection of teas. Even I, a seasoned coffee drinker and long-time critic of the less-caffeinated beverage, am forced to admit that Broadcast met the high bar by which I judge tea.
The London fog finds the perfect overlap between coffee and tea, mixing hints of Earl Grey tea and milk to give the drink a vaguely coffee-like texture. It's the perfect cure for the post-winter cold that seems to be following all of us around.
Furthermore, Broadcast's baristas all know their stuff and are happy to recommend drinks based on your taste if a regular latte just isn't your thing.
Broadcast's coffee is fairly pricey, admittedly similar to most coffee shops in Seattle. There isn't much variety in the drinks, but it gets the job done. The shop also offers very few alternatives to cow's milk beyond just almond milk, which doesn't pair with its coffee very well. The selection of baked goods is fairly small as well, with little to offer aside from some muffins and a couple of pastries. Despite where it falls short in food and beverage options, Broadcast more than makes up for these pitfalls with the physical space itself.
While coffee shops built around aesthetics typically spread out seating options so thinly that it's almost impossible to find somewhere to sit after 8 a.m., Broadcast manages to find a delicate balance between a clean look and a reasonable number of tables.
The tables themselves are well-spaced, with outlets near almost all of them. There is enough distance between each table that the shop is never too loud, making it a good place to get some focused studying done even if the entire cafe is full.
Broadcast's shining feature, especially during the spring, is its natural lighting. The walls at the front of the cafe are almost entirely windows and the whole room lights up during the day. It is the perfect environment for reading a book on a sunny afternoon or working on notes for readings that continually pile up.
On weekends, Wi-Fi is given out on a two-hour basis along with a purchase. Once it expires, it can only be renewed with another purchase, which makes Broadcast a fairly inconvenient place to study on weekends. On weekdays, however, there is no limit to internet usage, making Broadcast a better option for a school day study session.
With three locations across Seattle, Broadcast Coffee Roasters has expanded its presence in the city but manages to retain a quiet, distinctive brand for itself.
To get there, hop on the 67 bus at any of its stops on campus and ride up Northeast Roosevelt Way till the stop on Roosevelt and 65th, which is two minutes from Broadcast.
Reach columnist Ash Shah at arts@dailyuw.com. Twitter: @itsashshah.
Like what you're reading? Support high-quality student journalism by donating here.