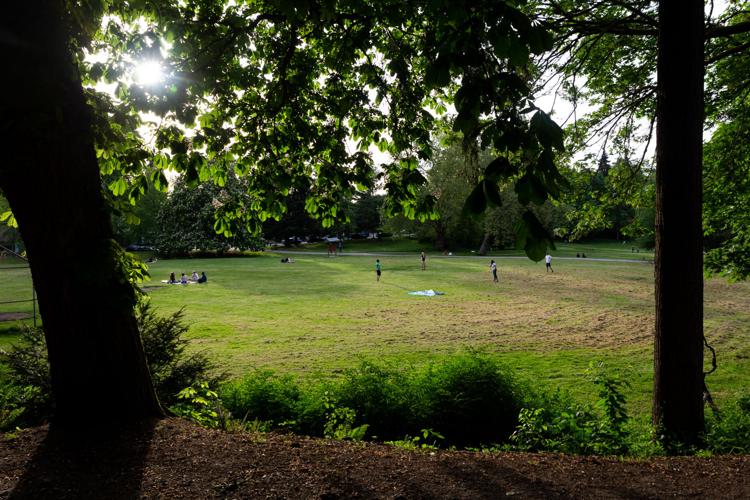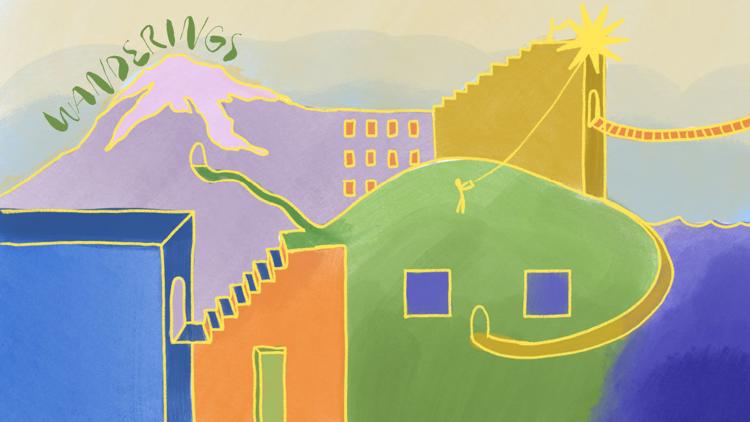 The season of collective sunbathing has arrived in the Pacific Northwest. With temperatures hovering around 80 degrees over the weekend, the tension between social distancing and park-going has become more visible. 
While the first few weeks of spring are usually cause for civic celebration here in Seattle, the grassy fields and sandy beaches — which eagerly await the blankets of picnickers — will likely remain in a state of COVID-19 induced quietude. Yet, the encouragement to safely enjoy the open spaces of Seattle's parks remains.
Seattle Parks and Recreation posted several reminders on their blog over the weekend: keep it moving, stay local, if it's busy leave and come back another time, and, most importantly, stay home if you are sick.
Eschewing more popular sun-soaked parks such as Gas Works and Golden Gardens is well-advised at the present moment, however, there are several neighborhood parks nearby worth visiting for their sunny expanses, even amid this protracted health crisis. 
Cowen Park, which Seattle Parks and Recreation describes as "a generally quiet enclave north of the University of Washington," is the prime example of a local park in which to seek out some sunshine while practicing social distancing. 
The park strikes the ideal balance of proximity and obscurity and affords ample space for all to enjoy safely.
Though Cowen Park is often confused with or assumed to be part of its contiguous and more extensive neighbor, Ravenna Park, these two parks at the far northern end of the Ave are separated by the Art Deco style Cowen Park Bridge and fill markedly different recreation needs. 
While it may be, as the Seattle Parks website describes, simply "a popular sunbathing spot" in the summer, Cowen Park is also rendered much more interesting precisely because it is framed and emphasized by this lavish arch of reinforced concrete topped with Art Deco lights. 
The bridge, which carries 15th Avenue Northeast resolutely across Ravenna Creek, was built in 1936, and is described by architectural historian Lawrence Kreisman as "the finest of a number of bridges constructed under the Works Progress Administration."
The bridge's style carries over into the impressive and inviting entrance to the park as well, marrying the natural openness of the grassy field — which on a sunny day is likely dotted with social-distance-practicing sunbathers — with the subtle grandeur of Seattle's civic architecture. 
The 12-acre park, now nestled below the bridge, was gifted to the city in 1907 — making it one of the oldest established parks in the city — by British immigrant Charles Cowen, from whom it takes its name.
The park will likely be particularly quiet for the continued duration of Gov. Jay Inslee's "Stay Home Stay Healthy" order as the softball field, picnic tables, barbecue pits, play area with swings and climbing bars, and restrooms all remain closed. This closure, however, makes the park an even better place to squeeze in a few quiet moments of sunshine to fend off any rising anxieties. 
A final note this week on visiting local parks as the weather improves (so as to not jeopardize the improving COVID-19 statistics) — follow @SeattleParks on social media to stay updated on conditions and closures, and plan to go earlier in the day to avoid crowding. 
Being especially mindful of others will ensure the parks remain open and accessible to all.
Be well, and wander into the sunshine.
Reach writer Austin Van Der Veen at arts@dailyuw.com. Twitter: @avanderbean
Like what you're reading? Support high-quality student journalism by donating here.