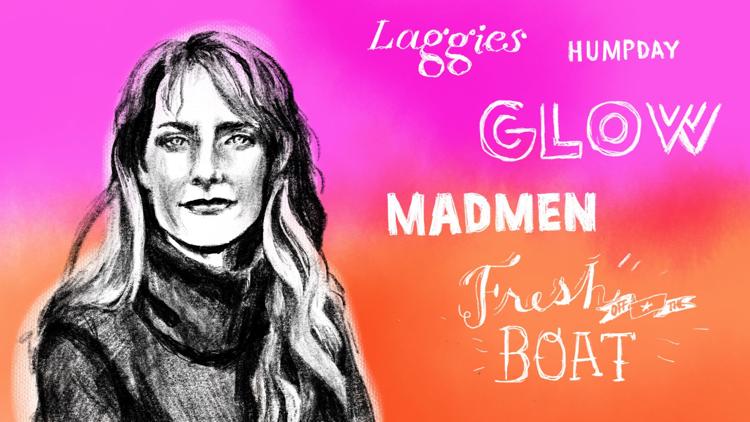 On March 25, filmmaker Lynn Shelton (class of '87) sent a message of solidarity to the recently locked-down Seattle in a video posted by The Stranger.
"I actually live in Los Angeles right now," Shelton said. "But my soul resides in Seattle, and it always shall."
Shelton, a hugely influential figure in the world of independent filmmaking and television directing, passed away Saturday morning from an unidentified blood disorder. Her films include "Sword of Trust," "Outside In," "Your Sister's Sister," and "Touchy Feely." She also worked as a director for some of the greatest shows of the last decade, including episodes of "GLOW," "Mad Men," "Master of None," and "Little Fires Everywhere," where she also worked as an executive producer.
Shelton was raised in Seattle and graduated from the UW School of Drama. She began her career as a theater actor, but became interested in directing when she was involved with the experimental film scene in New York. 
After years of working in theater, photography, and experimental film, Shelton became inspired by French filmmaker Claire Denis to make her first feature film. Shelton, who was 37 at the time, realized that she had not passed the mark to make that jump.
"I thought: 'Oh, my God. [Denis] was 40 when she made her first film,'" Shelton told the New York Times. "I thought it was too late for me, so in my head was, 'Oh, I still have three more years.'"
Her first feature was "We Go Way Back" in 2006, a micro-budget film about an actress who runs into her 13-year-old self. An interview with Shelton on the film for UWTV can be found on YouTube. 
"We Go Way Back," shot on gorgeous 35 mm, shows traces of what would continue to make her work so beloved: the intimate, natural performances, the feelings of spontaneity and real emotion, and a love of the Pacific Northwest. 
From then on, Shelton became a vital figure in the cinematic world with her films screening in Cannes, Sundance, and the Seattle International Film Festival. Her latest film, "Sword of Trust," starring Marc Maron, was the opening night film at SIFF in 2019.
In light of her passing, filmmakers such as Ava DuVernay, Mark Duplass, Barry Jenkins, and Sean Baker have shared words on Twitter regarding Shelton's kindness and generosity. 
Most of all, Shelton was an inspiration for aspiring filmmakers all over the world. Shelton taught us that you did not need what the industry said you needed to make a beautiful film. The cinema she left behind was one of immense empathy. Empathy for her actors, her stories, and her city. 
"Any one of you who are out there thinking that you can't make a movie because nobody is stepping up to the plate and giving you money and giving you permission to do it ... you can. You can do it. You can empower yourself," Shelton said during her acceptance speech at the 2009 Independent Spirit Awards. "You can pick up a camera. The technology is there. You can get your friends together and you can make a movie, and you should do it. Now."
Below are words from a few figures from our film-loving community at the UW on what Shelton meant to them and to Seattle. 
"Lynn Shelton was an inspiration for so many UW students interested in independent filmmaking and directing. She was especially important for aspiring female directors who saw her as a model for their own post-UW careers. For me, she stands out as a creative force behind excellent episodes of some of my favorite television programs including 'The Mindy Project,' 'Master of None,' and, of course, 'G.L.O.W.'" — Stephen Groening, assistant professor in the department of cinema and media studies.
"'Humpday' changed contemporary American film. My friendship with Lynn changed my life." — David Shields, professor and Milliman Distinguished Writer-in-Residence, department of English.
"I started falling in love with film when I moved here to Seattle, and Lynn Shelton's films and career personified why Seattle is such a perfect place to fall in love with the medium. She embodied Seattle film culture and for the short time I've been here, I've always admired how involved she has been in the Seattle film community, embracing and representing the city on a larger scale. She will be missed greatly." — Cynthia Li, co-president of UW Film Club. 
Reach Arts & Leisure Editor Armon Mahdavi at arts@dailyuw.com. Twitter: @armonmah
Like what you're reading? Support high-quality student journalism by donating here.