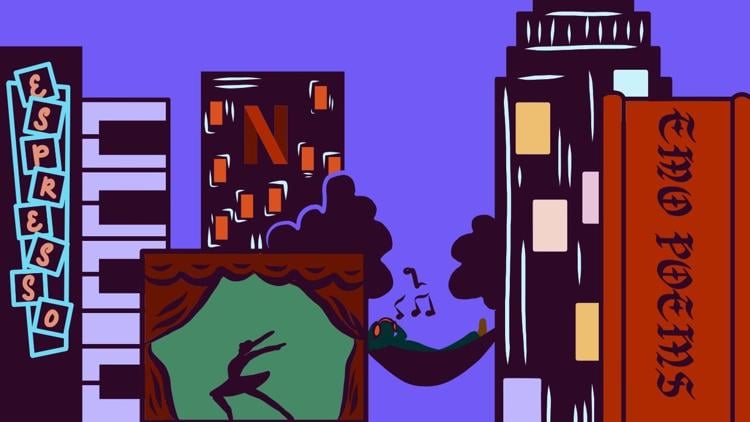 What we're watching
Rachael Sage Payne, writer (@RogueRachael)
I'll admit that even before the pandemic, I didn't make it out to movie theaters all that often. But after Cinerama announced in May that it would be closing indefinitely, I started thinking about the places I hoped would still be around to offer great cinema experiences on the other side of an era of venue closures.
The Northwest Film Forum (NWFF), a Seattle non-profit film and arts venue, was high on my list. With their summer schedule of indie flicks now online, I've decided to support them (and entertain myself) by checking out as many of the films as possible. So far, I've watched two.
"Miss Juneteenth," released earlier this summer, is a mother-daughter story about Turquoise, a former winner of the Miss Juneteenth pageant and a single mom scraping by while working two jobs, and her teenage daughter, Kai, a high schooler with dreams of becoming a dancer. At its core, "Miss Juneteenth" is a story about the hopes and dreams that Black women carry through generations. It's a beautiful and timely celebration of Black womanhood, tinged with the emotional complexities of mother-daughter relationships.
Next, I watched Hong Sang-soo's 2014 film, "Hill of Freedom," a romantic story that's told through a series of undated letters that get mixed up and read out of order. The jumbled timeline works less as a mystery and more as a commentary on how the linear experience of time does not really mesh with the non-linear experiences of memory, hopes, and dreams. The film almost feels like a play, with its simple set and quirky characters.
Up next on my NWFF watch list: "Skate Kitchen," Crystal Moselle's film about a group of teenage female skateboarders in NYC. 
What we're listening to
Alvin Luk, writer (@AlvinLuk5)
This week, we have two songs by R&B artist Miguel. On "Cadillac," Miguel repeatedly declares with confidence that, "Heaven's in the backseat of my Cadillac / Let me take you there," as disco synths and orchestral tremeloes drive the song to its climax. 
I would be lying if I said that I have a deep, heartfelt connection to this song. I can't even drive, and that isn't the only thing mentioned in the song that I lack experience with. I haven't even watched the Netflix series "The Get Down" that this track was released for. Regardless, "Cadillac" is the perfect song to add some excitement and energy to those late-night cruises through the city. 
Next up is "Now," Miguel's final track on his 2017 album "War & Leisure." Miguel opens "Now" with the lines, "CEO of the free world now / Build your walls up high and wide," before questioning the meaning of freedom in the United States. For an album released over two and a half years ago, this politically imbued track has more significance than ever right now, as protests grip the country, calling for sweeping reforms and racial justice. "Now" is a track worth a listen — a reminder of how the issues currently being discussed in the media have been an ongoing struggle for many in this country.
What we're reading
Mac Murray, Editor-In-Chief (@merqto)
Are you a humanities major languishing in the summer heat? Missing your daily dose of theory written by someone much smarter than you? Well, have I got just the book for you. 
"The Source of Self-Regard" is a collection of speeches and essays from Toni Morrison, the brightest (in my correct opinion) literary mind of the last century. With a gorgeous rose pink and gold-plated cover, this book will make an aesthetic addition to your shelf as well as enrich your mind.
I know this will be a book I revisit year after year, especially as my comfort level with academic text increases. It's definitely not easy reading. Morrison writes critically, and sometimes abstractly, about race, the craft of literature, and the dilemma of representation. 
Some of the most valuable parts for me were the essays that built on her popular fiction works. Having read "The Bluest Eye," "Beloved," and "Sula," I loved getting a behind-the-scenes glimpse into Morrison's process and intentions for each of those books. I found myself wishing I'd read her entire canon beforehand so I could understand all the references and examples she pulled from her fiction.
I would definitely recommend this book to anyone who is looking for an intellectual challenge and is familiar with Morrison's work. If you aren't, you should be! "The Bluest Eye" is a great place to start, and "Beloved" is trippy and heartbreaking. Both books will haunt you in powerful ways. And "The Source of Self-Regard" is a great next place to turn for deepening your understanding of Morrison as an intellectual — truly, as a genius.
Reach writers Rachael Sage Payne, Alvin Luk, and Editor-in-Chief Mac Murray at arts@dailyuw.com. 
Like what you're reading? Support high-quality student journalism by donating here.