Neal Brennan at the Neptune Theatre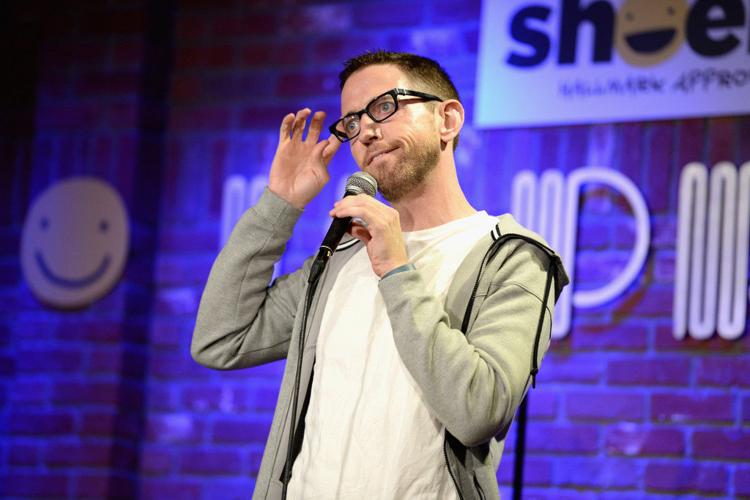 Neal Brennan, three-time Emmy nominated writer, director, producer, and stand-up comedian, is bringing his "Here We Go" tour to the Neptune Theatre on Friday, Aug. 17.   
While Brennan's previous special dove deep into his experiences living with depression, Brennan said that he is "out of sad stories" for "Here We Go." Brennan stated that he has personally developed more control over his interactions with his inner monologue, and more recently he has been able to choose to be happy.
Brennan began as a film student at NYU, but eventually dropped out, feeling the cost of tuition was not a personally worthwhile investment. Working in a comedy club, he was impressed by comedians slightly older than him and got his feet wet by giving them tips and tags for their acts. He saw more value in taking the time to work on his creative abilities and making connections in show business than spending time at NYU.
Brennan approaches his work in an unstructured way, constantly moving forward and letting ideas come to him rather than obsessing over specifics in his performances. With how chaotic and unexpecting life can be, he sees attempting to plan life out as a futile effort. Instead, Brennan asks himself "what do I have ideas for?" and runs with them from there. 
"If you're gonna fail, fail in an interesting way," Brennan said during an interview. 
He takes every chance that comes his way to the best he can, and refuses to succumb to other people's ideas of how he should do something if he feels that way is not truly him. Over time, Brennan has developed a trust in himself, realizing that he has made it past creative obstacles "so far, and nothing has changed," so all he needs is to give his process time. 
Unless he is showing someone who is unfamiliar with his work what he does, Brennan scarcely looks back at his work because of how many times he has already seen it. If he does look back, Brennan stated he is more likely to watch productions he has worked on with the sound off for nostalgic purposes.
When asked how his work differs now compared to when he first started, Brennan remarked, "I have the same job, I just get paid more for it." Brennan claims he does not get inspired by fame or fortune that his work may bring him. 
"I get inspired by ideas," he said. 
He believes it is more important to pursue something because of your personal passion for it, rather than the need to fulfill anyone else's expectations.  
Brennan said that he keeps doing the work he does because of the people he gets to work with. Recently Brennan has begun working with Ellen DeGeneres.  
"It's fun to work with a really good person and argue with them about jokes," Brennan said.  
Through the international power of Netflix, Brennan's work has spread across the world. With "Here We Go," Brennan is touring in many different countries and has been able to connect with many different audiences. He is excited to do a show at the Neptune, having never worked in Seattle before.  
Although Brennan states that he has no master plan for what may come next after this show, he will continue to work in comedy and show business, investing time in shorter pieces like skits or television shows over movies. 
Reach writer Adi Stein at arts@daily.uw. Twitter: Adi_O_S