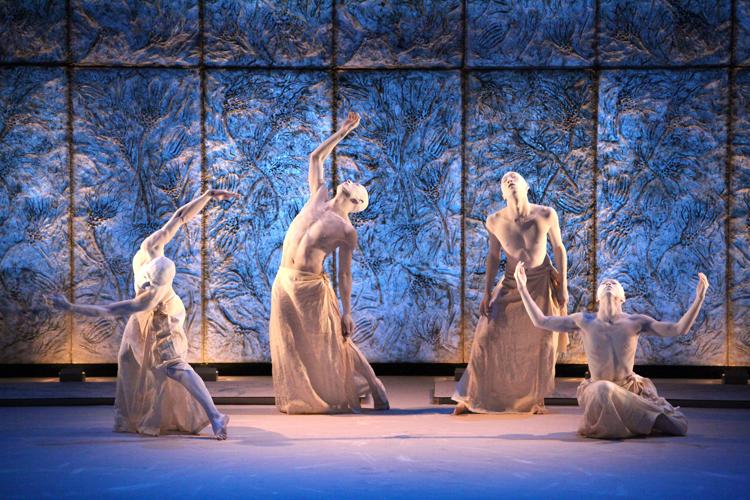 Sankai Juku, a butoh dance troupe, will perform new work at Meany Center for the Performing Arts from Oct. 17 to Oct. 19. Meany's website describes the group as "Japan's finest examples of contemporary Butoh." 
"Sankai Juku is a Japenese high profile dance company which shares a long history with Seattle," Elizabeth Duffell, the director of artistic engagement at Meany, said.
Butoh, which comes from the Japanese term "Anokoku-Bayou" meaning "dance of darkness," originated as an underground art form after World War II. Duffell explained in an interview that early butoh was often raw, disturbing, and grotesque, reflecting the range of emotions Japanese people dealt with following the devastation of Nagasaki and Hiroshima.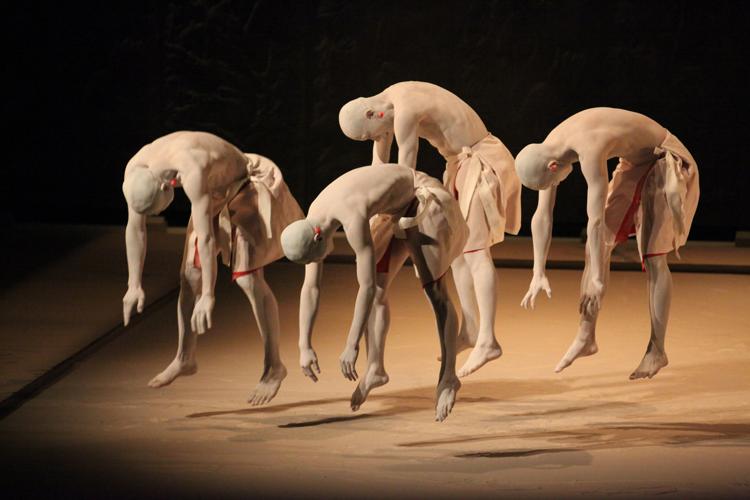 In an attempt to bring a softer representation of the dance, Ushio Amagatsu founded Sankai Juku as a way of showcasing a more poetic version of butoh, according to an article on HistoryLink. 
Since its early career, Sankai Juku has shared a personal relationship with Seattle. 
Sankai Juku took their artistry to Seattle's Pioneer Square on Sept. 10, 1985. Duffell explained that in most of their performances, the dancers are grounded. However, during this performance, the dancers hung upside down from a building as a metaphor for life and death. The rope holding dancer Yoshiyuku Takada broke and he fell to his death.
Amagatsu seemed deeply affected by the incident, and it appeared as though Seattle took on new meaning for him. 
"We cannot tell [you] how important it is for us to start our U.S. tour on a stage in Seattle — not anywhere else," he said to the Seattle Post-Intelligencer in 1986, according to HistoryLink.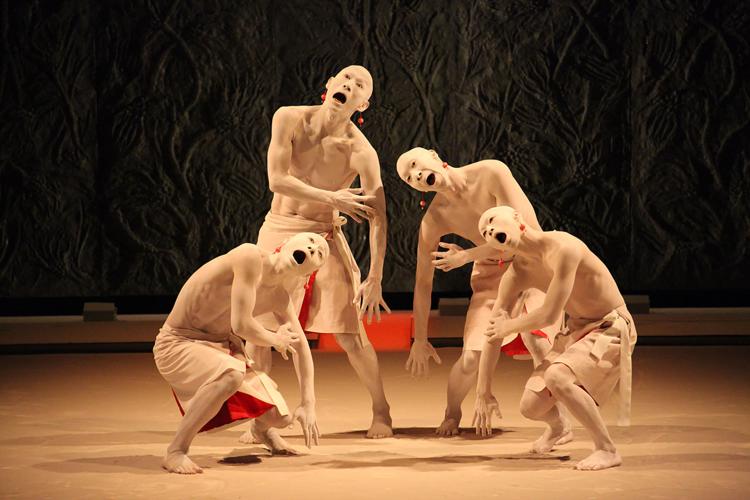 Sankai Juku's most recent work, "Meguri: Teeming Sea, Tranquil Land," choreographed and designed by Ushio Amagatsu, will be performed at Meany this week. It's "a poetic meditation on the passage of time as symbolized by the circulation of water and the seasonal transformation of the earth," according to Meany's website.
"Watching Sankai Juku perform is a sort of meditation practice," Duffell said. "This particular performance is inspired by the sea and fossils."
Each dancer has their head shaved and is completely dusted in white. Amagatsu has stated that this is to erase superficial differences between the performers and reveal a deeper essence.
Duffell stressed the importance for the public and especially students to take advantage of a once in a lifetime opportunity to see the Sankai Juku while they perform at the UW. With the powerful relationship Seattle shares with this dance group, it seems fitting that students take a break from their studies to witness Amagatsu's deeply moving choreography. Adult tickets start at $61, but tickets for UW students are just $10. 
Reach contributing writer Beth Cassidy at development@dailyuw.com. Twitter: @_bethcassidy_
Like what you're reading? Support high-quality student journalism by donating here.