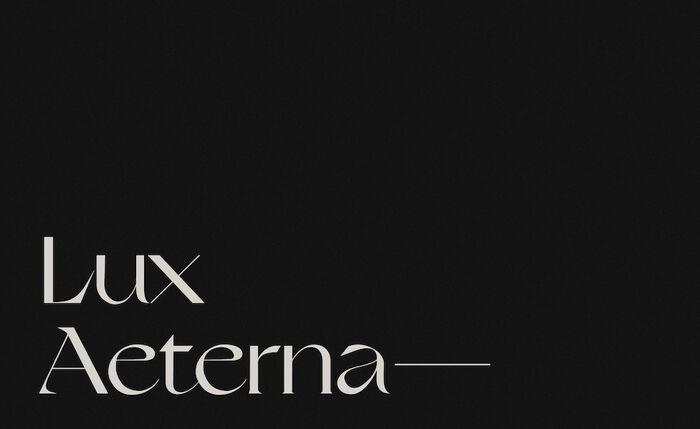 Lux Aeterna is a year-long online research project presented by the Jacob Lawrence Gallery (JLG) that explores obsolete media platforms and our consumption of media. Originally intended as an exhibition this past summer, the project is now anticipated to premiere as an in-person exhibit in July 2021.
"During COVID-19, we had to postpone the exhibition, which offered us an opportunity to really have a prolonged conversation with an audience," Emily Zimmerman, the gallery's director and curator, said. "So at that point, the exhibition turned into a year-long research platform."
Lux Aeterna, which is Latin for "eternal light," was inspired by an exhibit of old, forgotten media platforms in the lobby of the Northwest Film Forum.
"What first sparked the idea for me was that it would be really incredible to be able to commission new work for these obsolete media platforms and for people to be able to see them and use them," Zimmerman said.
Obsolete, in this sense, is an odd term, considering that the focus of modern media is to discover new and unique ways of presenting itself.
"So we'll have projects on say, you know, 16-millimeter film that is increasingly hard to produce because there are fewer and fewer processing houses for that film,"  Zimmerman said. "And we will have projects on an old Philco TV that's no longer produced. So by obsolete, I mean, you know, it's not totally unavailable, it's just no longer current." 
Using more obsolete forms of media forces viewers to momentarily consider and appreciate the work that went into its production. As media consumption is increasingly determined by a small conglomerate of companies, older methods of media production become less relevant.
"If you walk into a museum or gallery, you're likely to see flat-screen monitors on the wall or a projector," Zimmerman said. "In prior decades, we had a far broader array of different devices by which media could be presented, so the idea or original premise for the show was simply to commission new work for these obsolete platforms."
One of the central themes Lux Aeterna grapples with is outlets not utilized by modern media and how this influences the media people consume on a daily basis. 
"[Let's] say listeners of highly compressed MP3s — as they continue to listen to those highly compressed files, they begin to prefer them, and with a lack of availability of other kinds of media within our landscape, our aesthetic preferences are being shifted in a very intense way towards these very limited channels," Zimmerman said. "And so I once described the show as looking at all of those kinds of branches that capitalism didn't select for. Everything that it let die off or fall off."
Due to the unique nature of these times, Lux Aeterna plans to slowly unveil projects as pandemic restrictions lift and more online pieces can be added to the gallery. One of the projects already available for viewing is Stephanie Simek's "A Singular Post."
Simek, a UW alum, created "A Singular Post"as a short-run publication distributed through the postal service. The project addresses themes of obsolete media and the means by which consumers receive content by expanding the possible methods of communication.
"I think it's important to maintain a connection to obsolete (or aging) technologies as our devices become more and more opaque," Simek wrote in an email. "Even though it's much easier now to send communications than at any other point in history, the basics of how our communication technologies works becomes increasingly inaccessible."
Lux Aeterna will feature 12 artists, each of whom were carefully selected to offer a unique addition to the project. Like Simek, half of the participating artists are UW alumni.
"We were really looking for artists who had spent a significant amount of time thinking about these themes in their work, and one of the things that the JLG tries to do is ... find alumni that tie in to the exhibitions that we're doing," Zimmerman said.
The JLG has three guiding principles when it looks for exhibitions to curate: education, social justice, and experimentation. Lux Aeterna, because it works with obsolete media forms, may appear obsolete itself. However, using old media platforms to portray modern perspectives on capitalism and technological advancement is highly relevant to the current global situation.
"So in my mind this falls into the 'experimentation,'" Zimmerman said. "Because we often think of experimentation as pertaining to a new tool, but when, let's say, the new tools that are being provided are fairly limited and constructive, it may be experimental to look to the past for less prescriptive technologies." 
Lux Aeterna will run throughout the year, and new projects will continue to be released in both winter and spring quarters.
Reach writer Zoe Schenk at arts@dailyuw.com. Twitter: @schenk_zoe
Like what you're reading? Support high-quality student journalism by donating here.