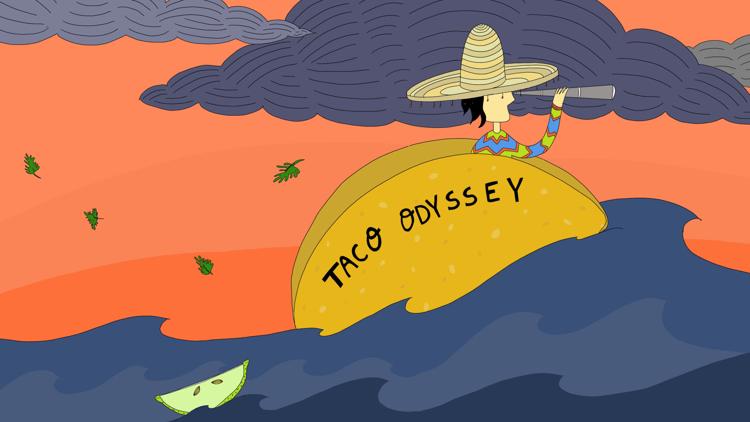 Author's note: Taco Odyssey is a weekly column that highlights a new Mexican restaurant every week in hopes of finding Seattle's most scrumptious taco.
Often, moving to Seattle can leave people feeling like something is missing from their lives. No, it's not the sun; it's something arguably more vital. Upon first glance, it can seem that this city, which is one of the most exciting food cities in the country, is painfully lacking in traditional Mexican food.
Some students who feel this void may come from cities that are spoiled with an abundance of Mexican establishments. I personally grew up in the Mission District of San Francisco, a historically Hispanic neighborhood, where the taste of cilantro, mole, and fresh tortillas are ingrained in its identity.
"Mexican restaurants in California are just much more numerous, so the first thing I noticed was just there were not as many as I was used to seeing," Cameron Molyneux, a junior from Clayton, California, said. "I think that there is a certain degree of Americanization to it here … a lot of the restaurants that are in younger, wealthier neighborhoods are going to be more Americanized."
The feeling of a lack of authentic Mexican restaurants can possibly be correlated to the lesser chunk of Seattle's population that identifies as Hispanic relative to other major cities. According to the United States Census, only 6.5% of Seattle residents identify as Hispanic or Latino, compared to 29% in Chicago, 15.2% in San Francisco, and 18.3% in the United States as a whole.  
As the restaurant industry is one of service, the food being prepared is largely dictated by whom you are serving. Without a large Hispanic or Latino community, one might ask how big of a market there is for traditional Mexican food. Are customers in Seattle more comfortable with Tex-Mex style dishes, rather than staple dishes with ingredients such as lengua (tongue) or nopal (cactus)? 
This column will attempt to engage with some of these questions as we highlight a new local Mexican restaurant over the next nine weeks in the quest to find good, authentic Mexican food in Seattle. I want to show those who may be despairing at the Mexican food deficiency in Seattle, just as I was when I first moved here, that there are Mexican food gems in this city. The nine places chosen reflect a mix of popular, revered Seattle Mexican eateries as well as some smaller, lesser-known spots and food trucks serving delicious food. 
As any experiment needs a constant to function, we will need one in ours. The point of comparison for these Seattle Mexican spots will be one of the cornerstones of Mexican cuisine, as well as what I find to be one of the most susceptible to Americanization: the taco. This is a food item that has such a profound ability to be both one of the most satisfying and soul-enriching foods, as well as painfully screwed up. At the end of this journey, a favorite will be declared. 
So strap in for nine weeks, nine tacos, and hopefully a final conclusion that good Mexican food in Seattle does exist. 
Reach writer Armon Mahdavi at arts@dailyuw.com. Twitter: @armonmah
Like what you're reading? Support high-quality student journalism by donating here.