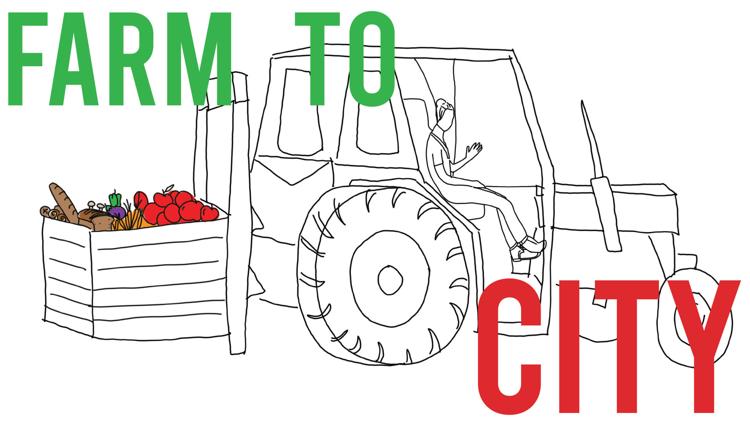 Despite the reopening of two Seattle's Neighborhood Farmers Markets locations, the effect of its closure is still being felt by local farmers. 
Seattle's farmers markets were closed in response to the Stay Home, Stay Healthy order issued by Gov. Jay Inslee on Feb. 29, and the reopening of the Ballard and U-District locations was announced April 15. This nearly two-month long closure caused a potentially devastating loss of profit for the local farmers who rely on markets to connect with their customers.
Some farmers believe that the decision to close Seattle's markets, in spite of the fact that they were deemed essential businesses under Inslee's stay at home order, reveals underlying flaws in Seattle's policies regarding farmers markets. 
One such farmer is Will Lockmiller, owner and operator of Sno-Valley Mushrooms, a farm in Duvall, Washington, that specializes in cultivating a variety of organic mushrooms. 
Sno-Valley Mushrooms is now back and doing business at the reopened U-District Farmers Market. However, Lockmiller expressed that the market closures had a profound impact on him and his peers. 
"Everybody was really kind of shocked in the farming community that it was like, wow, we run these really vibrant, capable farmers markets, but it became immediately obvious [after the closures] that we were seen from a policy perspective as a food boutique or a social event," Lockmiller said. 
According to Lockmiller, the city's choice to close farmers markets was a direct reflection of how the city perceives them: as social functions rather than a place of business essential to both farmers and customers.
"The contrast between the way we were treated by the city and what we perceive as our benefit to the city is so vast," Lockmiller said. 
In addition, Lockmiller emphasized how the closure of the farmers markets disproportionately impacted underprivileged groups. 
People who rely on SNAP/EBT to buy food can use their benefits at the farmers market, and in doing so, can earn FreshBucks as part of a doubling program, which effectively allows low-income shoppers to double the amount of money they can spend on food at the farmers market.   
However, EBT readers are required to process customers' use of their benefits, and many farmers don't have access to them. As a result, during the markets' closure, low income shoppers were unable to use their benefits to buy the farm-fresh produce they usually rely on.  
As well as impacting underprivileged customers, the farmers market closures have had negative effects on farmers themselves.  
Many farmers suddenly found themselves having to adapt the way they approached their business in response to the loss of profits from markets. In Lockmiller's opinion, this transition was far easier for younger, more tech-savvy farmers, or farmers with enough savings to put money into making a change.
However, Lockmiller emphasized that his experience is not universal. 
"I'm just like a middle class white guy," Lockmiller said. "I'm just talking about things specific to my situation."
Lockmiller added that racial discrimination, even if it was accidental, has been a major result of farmers market closures.
For instance, Hmong farmers, many of whom came to the United States from Laos and Thailand in the wake of the Vietnam War, grow and sell floral arrangements to fund the rest of their agriculture. 
Floral vendors are not currently allowed to sell at farmers markets because they don't sell food. As a result, many Hmong floral vendors have lost their source of income. 
The COVID-19 crisis has forced all of us to reevaluate many parts of our lives, and the same is true of the food industry. Lockmiller believes that this is an opportunity to rethink the way we view farmers markets: not just as a fun place to spend a Saturday with your friends, but also as an essential component in the lives of many people: from farmers to customers. 
"Until there's policy with precedent for protecting farmers markets in these situations it will come down to the ignorant decisions of people like [Seattle Mayor] Jenny Durkan who don't know what a farmers market is," Lockmiller said.  
To see what vendors are at the farmers markets, or to donate to those who are not able to do business, see the Seattle Neighborhood Farmers Markets list here. 
Reach columnist Zoe Luderman Miller at arts@dailyuw.com. Twitter: @zozozaira
Like what you're reading? Support high-quality student journalism by donating here.