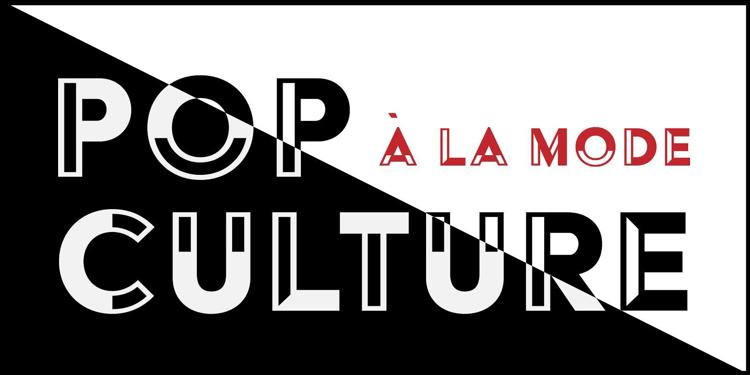 When you think of the original Woodstock Music Festival, which debuted at a dairy farm in the Catskill Mountains in New York in 1969, it's easy to think first of all the good stuff that came with it. Held from over three days in August and enjoyed by over 400,000 attendees, the festival was defined not just for its summarizing of the "free love" ethos of the mid-to-late '60s (giving rise to the notion of the "Woodstock generation") but also by its epochal performances.
Included in the festivities were some of the great rock acts of the era, like Santana, Janis Joplin with The Kozmic Blues Band, Jefferson Airplane, Crosby, Stills, Nash & Young, Jimi Hendrix, and Joan Baez, who was six months pregnant at the time of her set. "Woodstock," a documentary from 1970, captured most, though not all, of the highlights. Two live albums, one released in 1970 and the other in 1971, allowed attendees to relive and outsiders get acquainted with the experience.
What's often lost in Woodstock's characterization as a cultural milestone is that it was also a disaster. Because organizers underestimated the need for adequate fencing and ticket booths, the site became way overcrowded. (400,000 concertgoers, in this case, was nightmarish.) Two people died: one of an overdose, the other by getting run over by a tractor. More than 5,000 medical emergencies flared up — among them eight miscarriages — but were largely unable to be quickly treated. Access to food and water almost immediately dematerialized.
It was also a financial catastrophe. Organizer Michael Lang and his associates overextended themselves, upping the budget largely in the name of securing big-name guests. Then, in part because of the lack of security, they found themselves essentially hosting a free festival, a blight that's been viewed, decades later, as a necessary sacrifice.
"I would say that the stress factor was fun to complain about, but it was a rewarding project to work on," co-organizer Joel Rosenman told The Telegraph in 2009. "It took on an almost religious significance after the fact."
Woodstock has been rebooted a handful of times, always on anniversary years. In 1994 and 2009, it came back similarly afflicted by issues but still in touch with the original vision for the festival (though the 2009 version, which went on for 16 days and stopped in various states, was more of a tour than a festival). In 1979, there was a smaller-scale, one-day "reunion" event, and in 1989 there was a spontaneous concert with little celebrity involvement. In 1999, by contrast, Woodstock returned as something of an apocalypse — a complete 180 from its 1969 forebear, it was marred by serious crimes and literal fires.
The latest manifestation of Woodstock, meant to celebrate the festival's 50th anniversary, was announced earlier this year. But now it too is being characterized as a disaster, though not for reasons like those that blemished its predecessors. There's uncertainty as to (and much strife about) whether it's happening.
Last Monday, the company funding the festival, the Dentsu Aegis Network, and its promoter, Superfly, rescinded involvement. It appeared as if the festival, which seemed en route to be pretty great, was canceled. Trouble was hinted at, about a week earlier, when tickets didn't go on sale as scheduled, partially a result of a failure to get necessary permits approved on time.
Then, earlier this week, Lang published an open letter to Dentsu's president. In it, he claimed that the company — specifically one of its divisions, Amplifi — had taken almost $17 million from the festival's bank account. This charge was exacerbated by an assertion that Dentsu had also canceled the event without contacting him and that it had improperly taken control of the festival. Lang has since made a point to assure prospective ticket-buyers that Woodstock 50 is not, as the press has reported, canceled.
In a statement published in Variety, a spokesperson from Dentsu retorted, "As financial partner, we had the customary rights one would expect to protect a large investment. After we exercised our contractual right to take over, and subsequently, cancel the festival, we simply recovered the funds in the festival bank account, funds which we originally put in as financial partner. Further, tickets cannot go on sale for an event prior to obtaining a mass gathering permit, which has still not been granted. Beyond that we stand by our original statement that we made last week."
Lang and his co-organizers have nonetheless taken on a "the show must go on" attitude. "Our intention holds firm," reads a statement on the Woodstock website's home page. "To deliver a world-class, once-in-a-lifetime festival to celebrate the 50th anniversary of Woodstock. To honor a cultural icon that changed the way we think about music and togetherness … and will do so again."
But given that Woodstock's planners need tens of millions of dollars in order to proceed — they've reportedly asked for $20 million from AEG and Live Nation to no avail — and that the money needs to be secured by early next week, it's up in the air whether Lang's desperate optimism will pay off.
Woodstock 50 is inexorably being compared to 2017's infamous Fyre Festival. I think drawing parallels is a bit unfair, though. Lang, unlike Fyre's lead organizer, Billy McFarland, is decidedly not a grinning, baby-cheeked grifter. No one seems to be delighting in the festival's downfall, whereas Fyre memorably inspired a viral case of schadenfreude. But, nevertheless, it's fascinating to watch Woodstock 50 implode in real time. This ordeal captures the other thing, besides iconic musical moments, that Woodstock has for so long excelled at generating: chaos.
Reach columnist Blake Peterson at arts@dailyuw.com. Twitter: @blakewpeterson
Like what you're reading? Support high-quality student journalism by donating here.