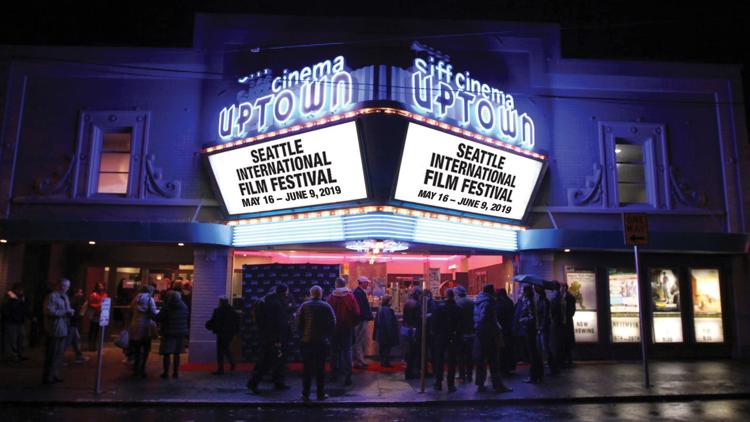 It has been a fun, film-filled three weeks, but it's almost time to say goodbye to this year's Seattle International Film Festival (SIFF) as it wraps up its packed schedule of film appreciation.
SIFF and its organizers focused on diversity this year: Almost 50% of the directors with films featured in the festival were people of color or women. With all three of its major gala events being comedies about women directed by women, this festival made itself one to remember for its attempt to set a new cinematic norm.
This year's SIFF opened with the conspiracy comedy "Sword of Trust," directed by Lynn Shelton, which was greeted with laughter and applause and started the festival off right.
The Closing Night Gala on June 9 will mark the end of SIFF's impressive 400+ film lineup. It closes with the comedy "The Farewell," directed by Lulu Wang, starring rapper and actress Awkwafina of "Crazy Rich Asians." According to the SIFF film guide, the movie tells the tale of "a woman traveling back home to China to assist in an elaborate ruse to keep a truth from their terminally ill grandmother."
Between these highlighted films were a vast collection of works that demonstrated the talent of hundreds of filmmakers from around the world, whose films were chosen from over 5,000 entries to be featured at this long-standing Seattle festival, according to SIFF.
Films are still being shown at the wide menagerie of theaters that SIFF has taken over for the last month, with the festival showcasing over 50 different films and programs during its last three days. On Friday, June 7, only three theaters are still showing SIFF films: SIFF Cinema Uptown, SIFF Cinema Egyptian, and AMC Pacific Place 11.
While the closing gala is the highlight of the final weekend, there are multiple films worth seeing before then, such as the Italian LGBTQIA+ comedy "An Almost Ordinary Summer," directed by Simone Godano, showing at the Egyptian at 6:30 p.m. June 6 and at the Uptown on June 8 at noon. Another film that looks interesting is "Pigeon Kings," which is about a subculture of South Central Los Angeles devoted to training pigeons to do aerial stunts. It is playing at the AMC Pacific Place 11 June 8 at 6:45 p.m. and June 9 at 11 a.m.
Throughout the duration of SIFF, audience members have the opportunity to vote for the Golden Space Needle Awards, the winners of which will be announced shortly after the conclusion of the festival.
The Uptown and Egyptian also show films and host events all year, helping to raise money for the annual festival and support their other programs throughout the year.
If you have not been to any SIFF events so far, this is your last chance to get a taste of this year's festival. It's a great way to spend a few hours and support an admirable local organization.
Reach writer Zach Jablonski at arts@uwdaily.com. Twitter: @ZachJablonski14
Like what you're reading? Support high-quality student journalism by donating here.