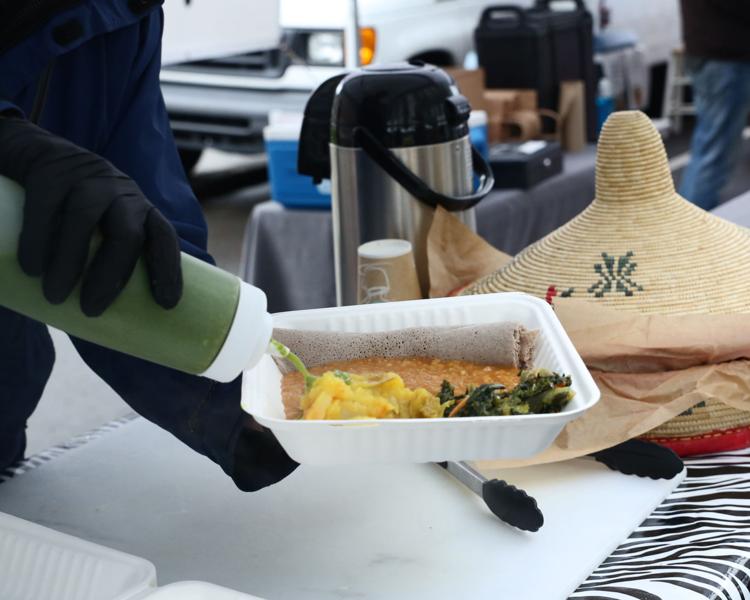 When I was growing up, I never quite realized how lucky I was that my dad made a home-cooked meal every night when he got home from work. Now that I'm away in college and subsisting off of cereal, boba, and way too much pizza, I appreciate his cooking more than ever. 
I've realized that cooking for my family was my dad's way of telling us he loved us. Every bowl of minestrone soup, every plate of pasta, and every piece of barbeque was his way of showing us how important we are to him.
Meeraf Mamo, chef and co-owner of Geni's Ethiopian Corner, feels the same way about her cooking. 
"That's how I communicate love to my family," Mamo said. "That's why it became special to me." 
Mamo immigrated to the United States from Ethiopia 12 years ago to get her master's degree in business administration. After meeting her husband and having kids, Mamo became a stay-at-home mom living in Iowa.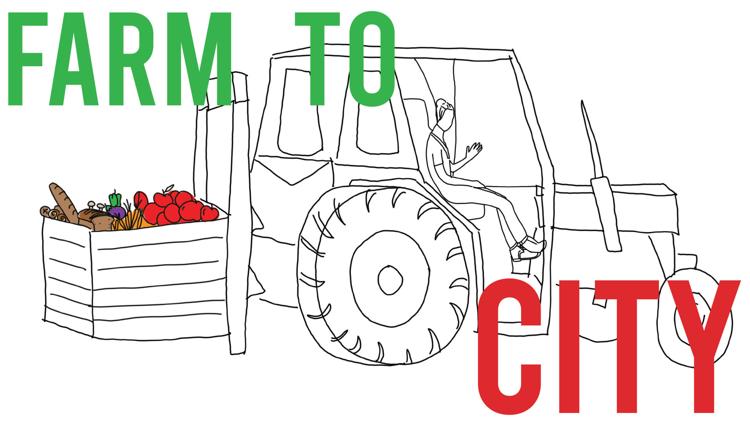 Three years ago, Mamo and her family moved to Seattle for her husband's work. Mamo still remembers the sharp contrast between small-town Iowa and her new home in Seattle. 
"The first day we came, we walked into a food festival, and we're from a small town in Iowa where we didn't even have a Starbucks, and we were like 'wow, this is amazing,'" Mamo said.
One and a half years later, her husband was laid off. Mamo had been taking culinary classes at a school in Ballard, and together they began to talk about starting a food cart. 
Mamo recalled her husband suggesting that they serve the Cuban sandwiches that she had learned how to make in one of her classes. 
"I'm an Ethiopian, how am I gonna sell a Cuban sandwich?" Mamo remembered thinking. "That doesn't even make sense."
Instead, Mamo decided she wanted to introduce Ethiopian food to Seattle, so after renting a commissary kitchen in Queen Anne and experimenting with different dishes, Geni's Ethiopian Corner opened at the Lake City Farmers Market. By the end of that year, Geni's was selling at five markets across Seattle. 
Today, Mamo estimates that they serve up to 2000 portions a week, both to people at farmers markets and during the week to employees on their lunch breaks. 
Last Saturday, on my weekly pilgrimage to the U-District Farmers Market, I stopped by Geni's Ethiopian Corner where I was met with warm service and incredible food. 
At the risk of starting to sound like a broken record, I have found another favorite place to eat at the U-District Farmers Market. 
I ordered the vegetarian plate, which comes with mesir wat (spicy red lentils), dinich wat (potato curry), and gomen wat (sauteed kale), all on top of fermented Ethiopian flatbread. 
As a vegetarian, I am a huge fan of lentils, and the mesir wat from Geni's was incredible. Creamy and flavorful with just the right amount of kick from a cilantro chili sauce, these lentils will appeal to even the most stubborn legume-hater. The potato curry was also excellent, warm and filling with the perfect amount of spice. The sauteed kale added crunch and brightness to the plate. 
And of course, there's the Ethiopian flatbread: injera. Fermented flatbread might sound strange, but picture a sourdough crepe, and you'll be close. Spongy, and pleasantly tart, the bread is perfect for scooping up every last morsel of food from your plate. 
To top it all off, Geni's whole menu is gluten free, and you can choose a vegetarian plate or the full plate if you're a carnivore. 
About her decision to serve Ethiopian food, Mamo reflected on how food can introduce people to other cultures. 
"It's almost like breaking down a barrier," Mamo said.
And I have to agree; if there's one thing that unites us all as humans, it has to be food. 
Reach columnist Zoe Luderman Miller at arts@dailyuw.com. Twitter: @zozozaira
Like what you're reading? Support high-quality student journalism by donating here