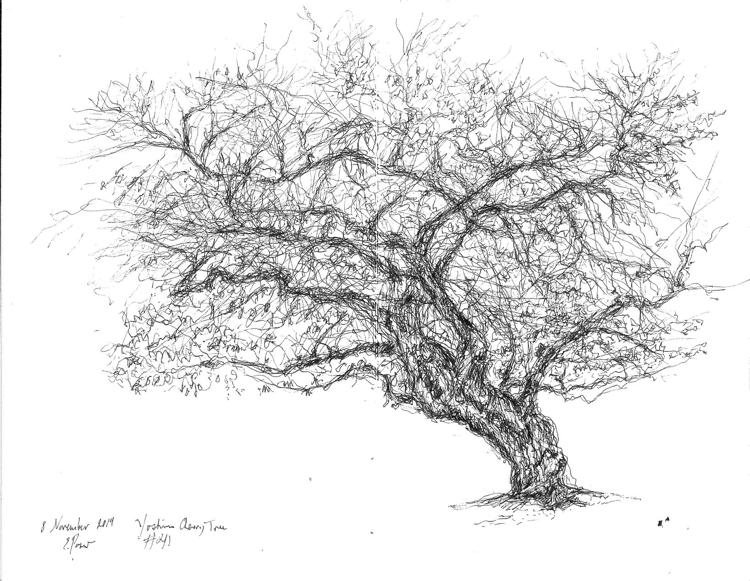 The Brockman Memorial Campus Tree Tour has taken over my life. Whenever I pass an interesting tree on campus, I pull out my phone and look up its name and species and make a note of it for later. Over the last week and a half, I have sketched a Cedar of Lebanon, my favorite Yoshino cherry tree in the Quad, a Japanese Snowbell tree, and a grove of Honey Locust trees.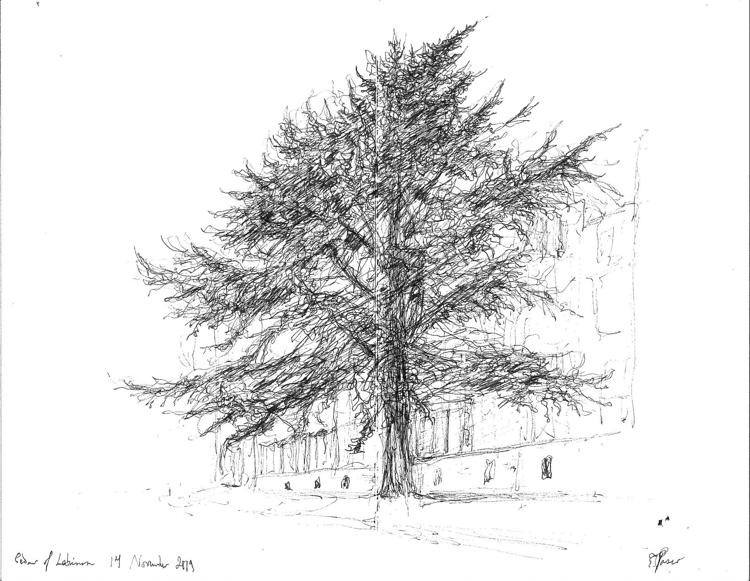 With the exception of the Yoshino cherry, each of these trees is one-of-a-kind, standing surrounded by completely different trees or in isolation. The Cedar of Lebanon stands in front of the art building, extending its long limbs over the path to Raitt Hall. It is one of the few trees on the tour that has its index card marker with its common name, Latin name, and ID number still on it.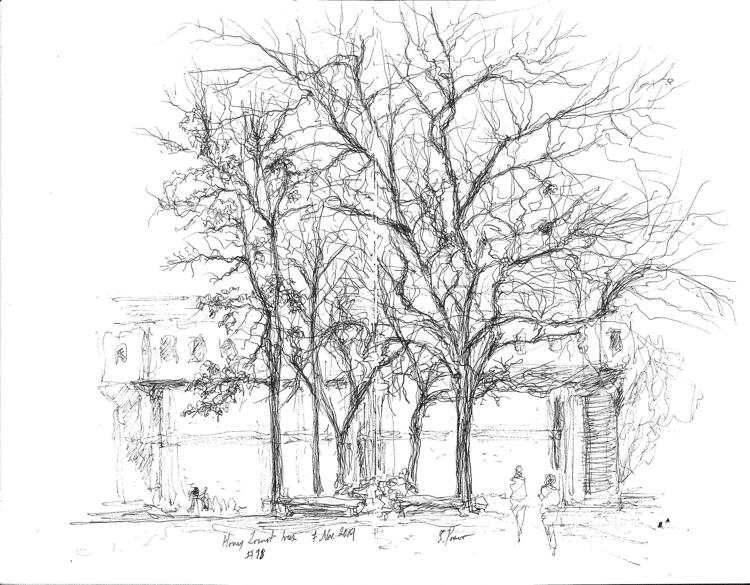 The Honey Locusts all stand together in a world of postmodern brutalism between Loew Hall and the engineering library. These trees provide some much-needed green in a sea of brick and concrete. The Japanese Snowbell stands alone in front of the dramatic gothic windows of Anderson Hall. I started this sketch just as the sun was going down, and with the light shining through the windows of Anderson and the sun setting behind the Deodar cedars along Stevens Way, the experience was peaceful and picturesque.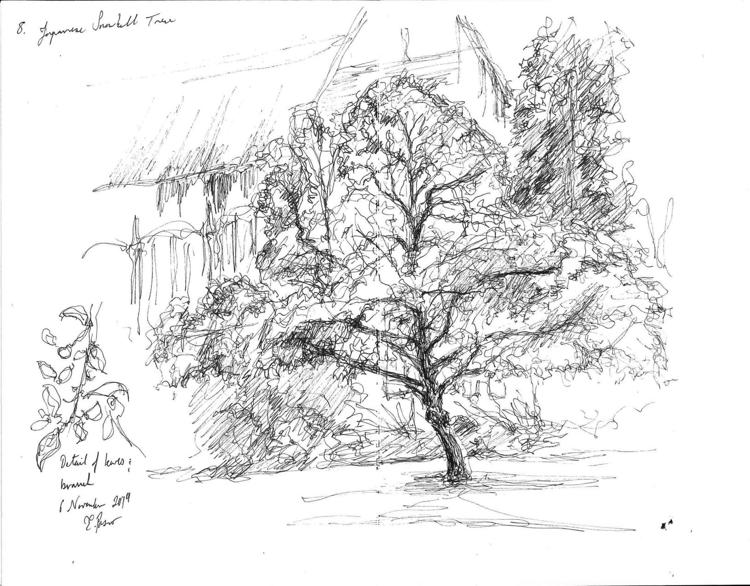 I've made it a habit to try to draw at least one tree a week. With the sun setting earlier each day, finding the time to sketch trees in the few hours of daylight is a challenge. But, on the days where I do find the time, even as the sun is setting while I am sketching, the reward of completing a sketch of such a beautiful thing is worth it. 
Tree tally: 5/66
Until the next sketch,
Reach The Campus Sketcher at arts@dailyuw.com. Instagram: @the_campus_sketcher
Like what you're reading? Support high-quality student journalism by donating here.