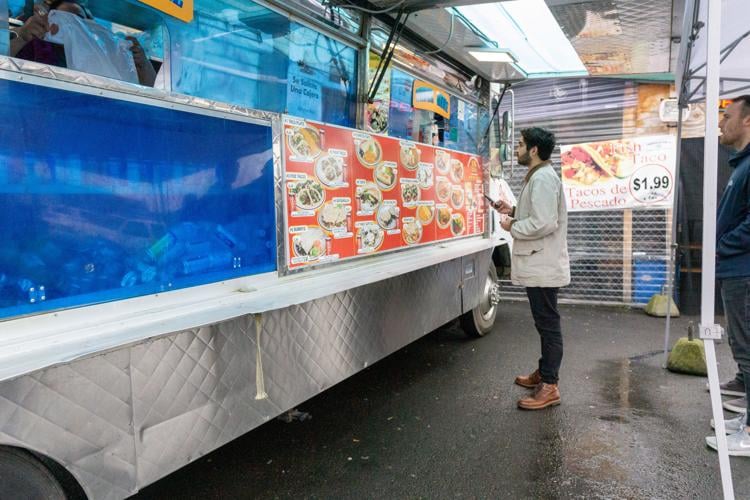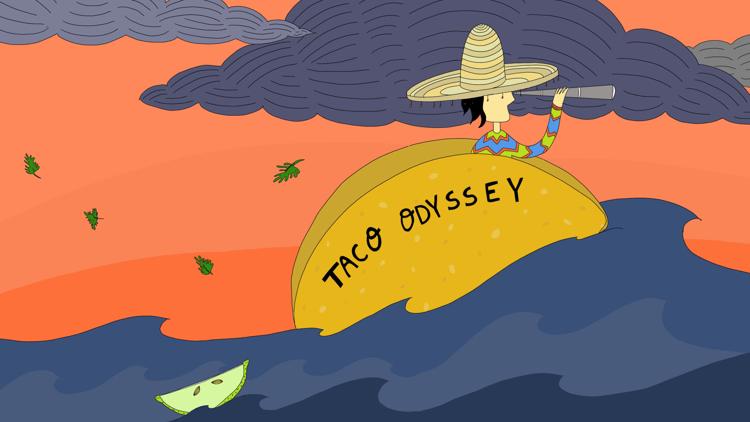 Author's note: Taco Odyssey is a weekly column that highlights a new Mexican restaurant every week in hopes of finding Seattle's most scrumptious taco.
It would be an immense error for a column that dedicates itself to the art and beauty of tacos to ignore one of the greatest of all taco delivery mechanisms: the taco truck. There is something inexplicably satisfying about eating tacos from a paper plate outside of a mobile vehicle; a much more preferable way to get fresh air than "hiking" in "nature." UW students have this whole "loving the outdoors" thing all wrong.
Taco trucks are actually much more of a phenomenon in the United States than in Mexico. Walking around Mexico City, the holy land of tacos, you will see an abundance of street stands, but few trucks. Compare that with walking around Los Angeles, where you'll find thousands.
Los Angeles, in fact, is where the first taco truck is said to have been opened. Raul Martinez converted an old ice cream truck into a gem of taco-making machinery and ignited a food trend that would take the country, and then the world, by storm.
The best taco truck in Seattle, for my money, is Taqueria La Fondita #2 in White Center. Why #2, you ask? No one really talks about number one, so it's sort of been forgotten; kind of like a weird distant cousin that dropped out of high school to start a jazz band in Belarus. 
White Center is an unincorporated area of King County, featuring a diverse community and a culturally rich food scene. Yet, as we witnessed in our post-taco stroll, gentrification is taking its hold. Alongside family businesses and community staples, rolled-up jeans and cortados have joined the ecosystem.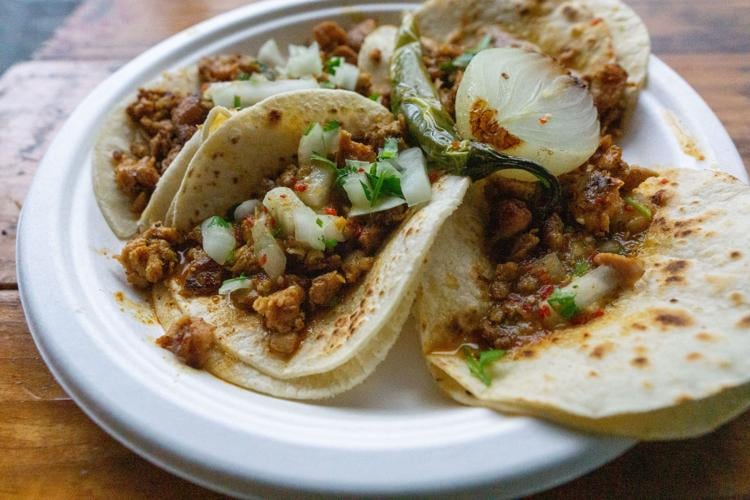 La Fondita, however, remains strong as ever, serving truly delicious, traditional Mexican food. We indulged in carnitas, carne asada, birria (a spicy, braised beef with origins in Jalisco, the state in Mexico where I used to live) as well as lengua (braised cow's tongue.) If you're trepid about cuts of meat like tongue or beef cheeks, I'd recommend getting over yourself and your culinary bubble and indulge in the things that other cultures have found a way to prepare beautifully. You'll be glad you did. 
Being the food nerd I am, I gained an early fascination with the Michelin Guide, the most prestigious rating system for high-end restaurants in the world. Ranking from one to three Michelin stars (even one is a great honor, with three being the rarest, most exemplary prize), the guide describes a restaurant worthy of three stars as "exceptional cuisine, worth a special journey."
Although a taco truck is far from what the Michelin guide generally targets, that description is a perfect way to describe La Fondita. While one may deem it too far from the U-District and an inconvenient detour, I implore you to make the "special journey" there and try the wonderful, "exceptional" food they have to offer. What you'll find when you arrive is, to me, pure joy. 
Reach writer Armon Mahdavi at arts@dailyuw.com. Twitter: @armonmah
Like what you're reading? Support high-quality student journalism by donating here.