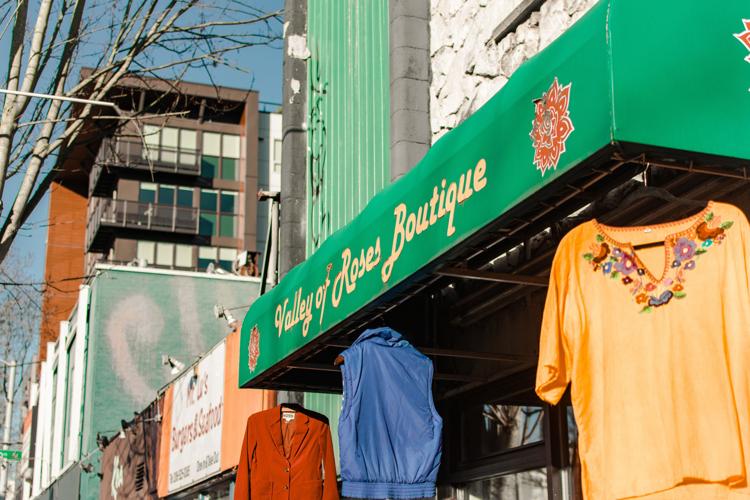 Valley of Roses Boutique, a family established vintage clothing store in the building that was once Bruce Lee's first martial arts school, just recently celebrated its 20th anniversary. It's a bit of a walk, but worth the journey up the Ave any day of the week. They carry men's, women's, and children's vintage clothes, all in good condition. I went this week to interview the owner, Mary Ghoddousi. 
The outside of Valley of Roses is colorful and welcoming. There's a sale rack by the front door, and Ghoddousi warmly welcomes all the customers coming in. Within the shop, there's an eclectic and plentiful bounty of high-quality pieces ranging from jackets to a collection of hats. Whatever you're looking for, Valley of Roses is likely to have it.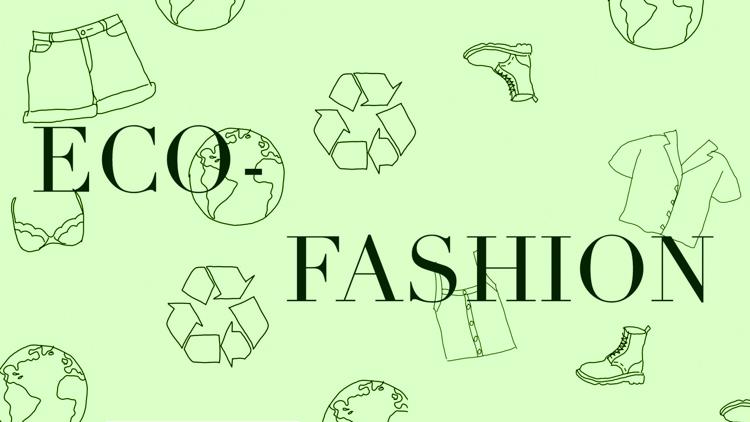 According to Ghoddousi, entrepreneurship runs in her family. Ghoddousi herself planned to open a vintage shop in high school and in 2000, she succeeded. The shop (currently known as Valley of Roses Boutique but in the process of being changed) has a family feel. During the 45 minutes or so I was there, multiple long-time customers came in and if you go onto Valley of Roses' social media, there are pictures of customers posing in the vintage clothes they bought. The store is chock full of amazing, unique finds and you feel like Ghoddousi is invested in your experience. 
I asked Ghoddousi how she gets all of the items in the store because there was such a variety of pieces offered. She explained that there are four ways Valley of Roses gets the items it sells. Some vintage items come from rare vintage dealers or antiquing trips taken by Ghoddousi. The store also imports vintage jewelry and rugs from Afghanistan and Ghoddousi also goes to fairs to meet local artists. 
Having local products is an important aspect of Valley of Roses. To her, it's one of the most significant parts of vintage shopping because it allows the store to showcase the local artist community. 
"I think vintage shopping is important because it's eco-friendly and helps save the Earth," Ghoddousi said. "And we're supporting local artists and international artists with unique pieces."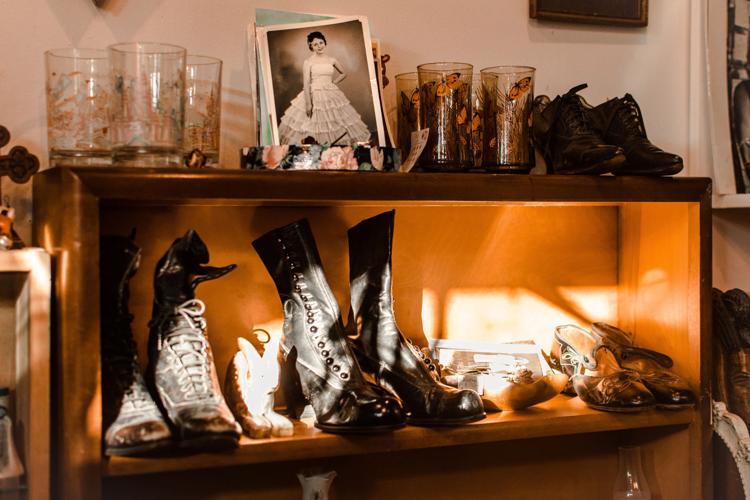 Valley of Roses is not a chain thrift store like Buffalo Exchange or Crossroads Trading, making the shopping experience feel more intimate. There's a clear personal touch to the layout of the store and the items sold are curated to fit a specific vibe. Every item is quality, name-brand vintage, like Levi's or Pendleton and before being sold, all the clothes are washed. 
Valley of Roses also stands out for the amount of turquoise jewelry it carries, as it is something Ghoddousi looks for if she's shopping for herself. However, her favorite pieces in the store are the perfect-condition 1950s dresses, which hang along the back wall in a delightful rainbow. When looking at them, it feels like you've stepped back in time. 
If what I've already written hasn't convinced you to check out Valley of Roses, then maybe this will: Ghoddousi is known as the jean whisperer. She says she can look at anyone who walks in, any size, and find the perfect pair of jeans for them. She has the magic touch, or as my roommate says, is a "jean-ius."
If you don't have someone who can just find the perfect pants for you, or if you aren't sure how to start vintage shopping, Ghoddousi has some advice. 
"I think it's best to start on the Ave, it's probably the most affordable," she said.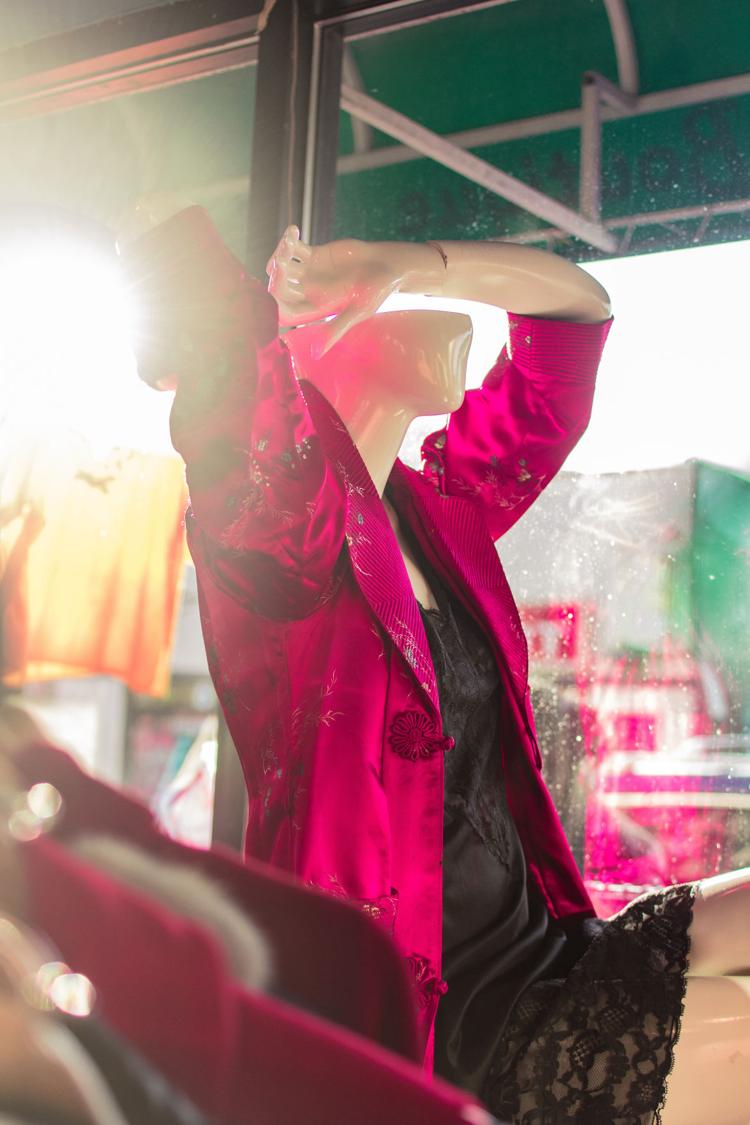 She's been on the Ave since before Valley of Roses opened. Before I left, she pulled out a black-and-white photo album filled with film photographs she had taken of different people on the Ave during her teenage years. She pointed out the boy who worked at another vintage shop on the Ave, explaining that everyone had a crush on him back in the day. It helped tie the store to the evolution of the Ave. Valley of Roses is a quintessential stop if you want to understand the history of the U-District. 
The key takeaway I got from my visit was to not be intimidated by vintage shopping. 
Vintage shopping and thrift shopping are slightly different, though the end result is similar: looking cute while reducing your carbon footprint and helping break consumer culture cycles. If you're looking for a good experience, a vintage piece for a specific look, or just want to find something truly one-of-a-kind, I highly recommend journeying up to Valley of Roses Vintage. 
Reach columnist Zoe Schenk at arts@dailyuw.com. Twitter: @schenk_zoe
Like what you're reading? Support high-quality student journalism by donating here.