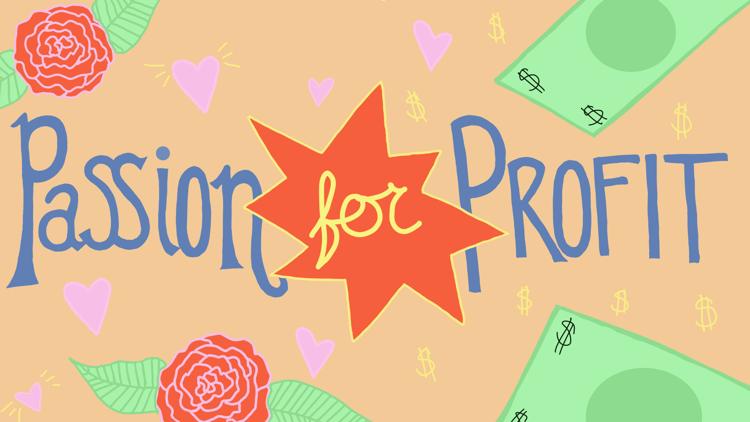 Author's note: Passion for Profit examines the rise of passion blogs, their until-recently-untapped profitability, and what these websites imply about the future of multimedia.
To be perfectly transparent, I didn't have the faintest clue as to which blog this week's column would discuss. Previously, I dove into Man Repeller, The Messy Heads, Killer and a Sweet Thang, Pure Nowhere, and Rookie Magazine; these publications, although they entered my life at different points (sometimes through direct recommendations and other times through pure circumstance), comprise the building blocks of my passion blog foundation. Some of the blogs were responsible for guiding me through my early teens, and others have followed me as I navigate the tribulations of the early college years.
When I was searching for the topic of this week's column, I knew one outlet that would ensure quick, likely successful results: Instagram. This social media landscape, though entirely too vast and all-consuming, does possess the useful ability to connect people and businesses with their like-minded counterparts. A chance encounter led me to Pure Nowhere, so I hoped chance could lead me to my next passion blog. And so it did.
In less than five minutes, I came across Crybaby Zine, an online and print publication founded in January 2015 by editor-in-chief Remi Riordan. Crybaby, which describes itself as a "zine by teens, for teens," began as a Tumblr account based out of Montclair, New Jersey. It recently transitioned to a website format, and now has roots in Los Angeles, where Riordan attends the University of Southern California.
Crybaby publishes new site content sporadically. Posts are organized under two main categories –– Story and Art –– and a variety of subcategories such as Activism, Photography, Interview, Sex & Love, and Music. In addition to posts by its editorial staff, the site routinely publishes the work of freelance writers, photographers, and other self-defined creatives. Due to Crybaby's recent transition to an independent site, the majority of its digital posts are in a linked archive that encompasses the publication's four year-run on Tumblr.
Crybaby's four print issues are also available online: "Spring/Summer 2016," "Fame," "Community," and "Resist/Revolt." The zines range in length from 60 to 100 pages and include, among other pieces, interviews with young actresses and female organization leaders, sex education columns, and essays on topics like gender, diversity, and religion. A portion of the proceeds from the most recent issue, "Resist/Revolt," go to Raices Texas, a non-profit organization that provides free and low-cost legal assistance to immigrant children and families, and refugees.
In a video interview with Adolescent Content, a media company and digital platform with which Crybaby is partnered, Riordan discussed how she was inspired to create her site after receiving rejection letters from several major publications. Instead of allowing the rejections to cause her to lose faith in her work, she used the experience as motivation to create a digital/physical space of her own where her work and that of like-minded creatives could be published and shared.
Crybaby Zine, though in the infancy of its time as an independent website, has the potential to become the next Rookie Magazine. Like Rookie, Crybaby emanates youthful relatability and, inexplicably, a sense of comfort usually reserved for close friends, family, and mentors. This site is a conversation with people you don't know, but somehow feel like you do, because of the familiar way they write about, photograph, and visualize shared thoughts and experiences. This connection is strengthened, not disadvantaged, by its reliance on screen time and the exchange of miniature magazines; it reflects the ability of publications like Crybaby to form a global community bound by shared interests.
Reach columnist Brooke Kaufman at arts@dailyuw.com. Twitter: @bkaufmanLJ
Like what you're reading? Support high-quality student journalism by donating here.