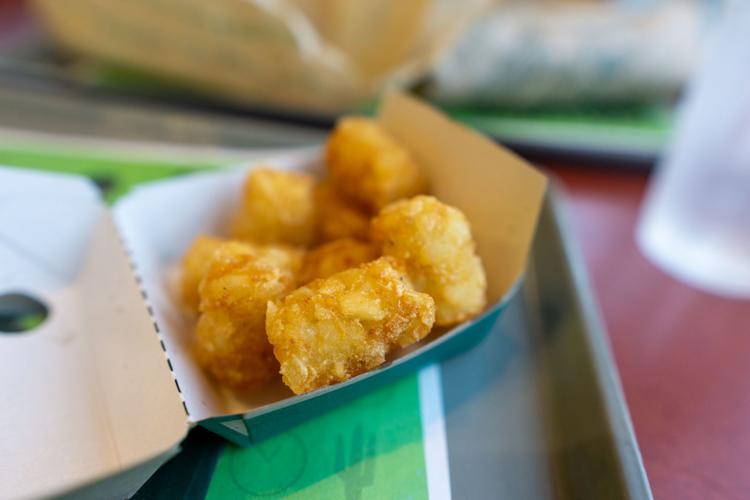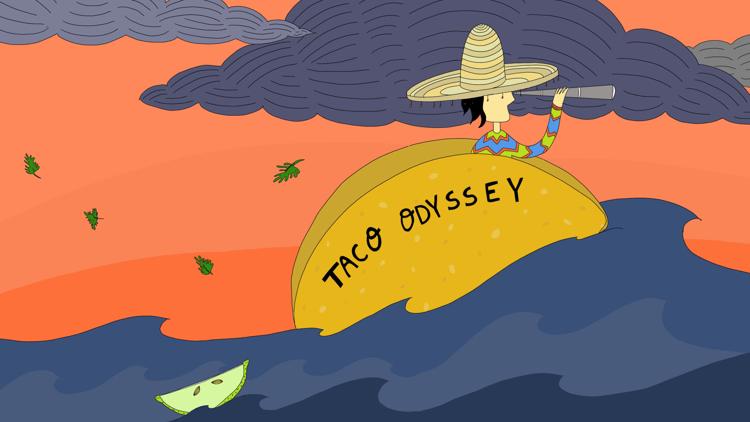 Author's note: Taco Odyssey is a weekly column that highlights a new Mexican restaurant every week in hopes of finding Seattle's most scrumptious taco.
It's commonly understood that through learning about the past, we are able to see the present more clearly. Food is no different; everything we eat today is an evolution and conglomeration of various cultures, customs, and historical circumstances. Somehow, the first tacos that were being served to miners in Mexico in the 18th century have evolved into a new, hard-shelled, meat sludge-filled form in the United States, and it is worthwhile to analyze how.
When Mexican immigrants brought tacos to the United States, they prepared them in the ways that had been traditional back home, with a form not unlike the tacos we search for and praise in this column. Yet fresh tortillas and al pastor take a significant amount of labor and skill (and love) to make. 
In this country, efficiency is the name of the game, and fresh tortillas were just too perishable to mass-produce. One of the most influential people in American taco evolution, Glenn Bell, recognized this, leading to a monumental invention (which he takes credit for): the hard shell taco. The rest was history.
This revelation took place around ten years before Bell went on to start a massively successful taco restaurant chain. (Bell's Tacos? Taqueria Bell? The name escapes me.) 
However, I was surprised to learn that a few years before the opening of the first branch of Bell's franchise was the opening of the first Taco Time, another Americanized taco chain. Taco Time's roots, however, rest in the Pacific Northwest rather than California.
Started in 1960 as a walk-up restaurant in Eugene, Oregon, by Ron Fraedrick, Taco Time eventually split into two distinct entities, Taco Time Northwest, located mostly in Western and Central Washington, and Taco Time, a larger chain with locations in Eastern Washington and beyond. The first Washinton location was opened in White Center by Frank Tonkin, Sr. in 1962, and though both chains spawned from Fraedrick's Oregon location, in 1979 the Tonkin family's restaurants became independent of the parent company, creating the Taco Time Northwest that Seattleites are familiar with.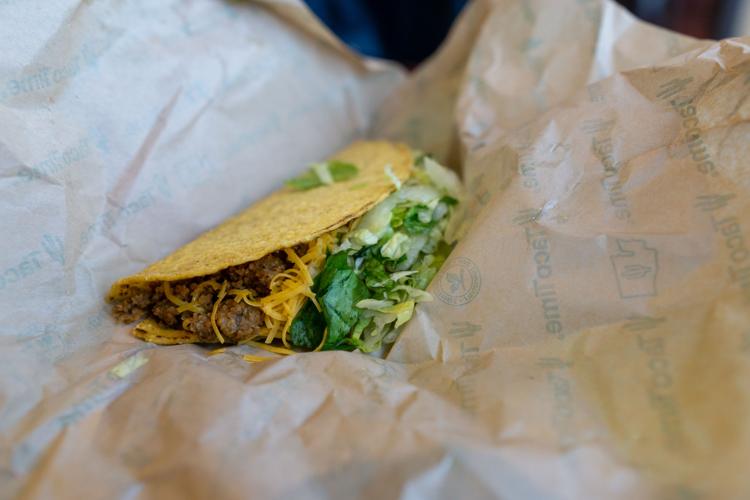 I had never heard of this beloved chain before moving here. Walking up to the massive structure of their Wallingford location, its grandness reminded me of Gaudi's Church in Barcelona and its blandness of my local DMV. 
As someone who is quite pretentious about Mexican food, I tend to avoid its fast-food cousin, so this type of Americanized menu was foreign to me. I was in new, unsettling territory. There was a choice between crispy and soft tacos, and we opted for both. 
The soft taco resembled no taco I had ever seen before, as it was fully wrapped like a burrito. Rather than being filled with cilantro and onions like we've become used to, these concoctions had lettuce, refried beans, and shredded cheese. As far as the crispy taco, this might have been only the second or third I have ever had in my life.
What we ate at Taco Time genuinely tasted nothing like any experience I have had with Mexican food and that's because it isn't Mexican food. But I guess, in the end, that's okay (forgive me, lord). It is its own thing, its own genre. It's like comparing microwavable pizza rolls to Neopolitan pizza, or Larry the Cable Guy to Socrates. Sure, they're both orators, but they speak to different people.
After weeks of attempting to find something as close to authentic as possible, it was certainly eye-opening to eat somewhere that made absolutely no effort at all to be true to its source. The history of the taco has evolved exponentially in the last few hundred years, and who knows what it will evolve to hundreds of years from now. Maybe taco capsules? That would be fun. 
Reach columnist Armon Mahdavi at arts@dailyuw.com. Twitter: @armonmah
Like what you're reading? Support high-quality student journalism by donating here.