Reading Poolside: 'To All the Boys I've Loved Before' by Jenny Han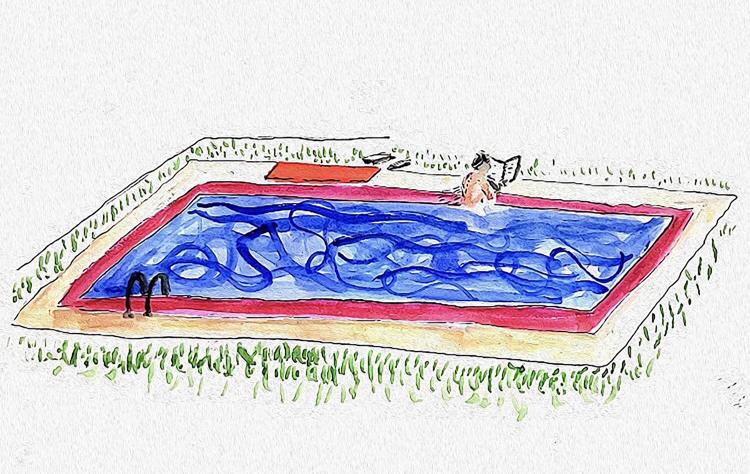 After watching the trailer that Netflix released for the upcoming romantic comedy, "To All the Boys I've Loved Before," that is set to premiere on the platform Aug. 17, I knew I had to get my hands on the book that it was based on. 
"To All the Boys I've Loved Before" by Jenny Han is a young adult romance novel that was published in 2014 and has since become a New York Times bestseller. Upon reading it I was transported back in time, into a time of subtly blushed cheeks, first kisses, first dances, and first crushes. 
To sum it up, Lara Jean Song Covey writes a letter to all the boys she has ever loved throughout her life, from her first crush to her older sister's boyfriend. Her life is flipped upside down when all the letters are mailed to each boy respectively. 
Once you get past the fact that it's totally unbelievable that Lara Jean never actually finds out who mailed the letters, and that she is a hopeless romantic almost to a scary extent, it is a really sweet, quintessential coming-of-age romance story that can help young girls and even young women answer intimate questions about our love lives. 
Do we only go after romantic partners we can't have? Are we afraid of opening up to someone? Do we over-romanticize those we have feelings for in our heads?
If you are wondering, the answers to the aforementioned questions are often yes, yes, and yes.  
On top of being helpful in the romantic department, "To All The Boys I've Loved Before" gets a shiny gold star as far as representation goes. For starters, Lara Jean and her two sisters are biracial second-generation Asian-American kids being raised by a widowed single father. That's right, two for two. 
Moving forward despite being a tad lovesick and immature with her interpersonal relationships, at times Lara Jean is very secure with who she is. She's an introvert and she undoubtedly knows that. She's a bit quirky and eccentric and she is in no rush to change that. This remains a large part of the novel's success. As readers, we empathize for Lara Jean because not only is her predicament our worst nightmare, but we can see pieces of ourselves in her. 
It's refreshing to read about a diverse female protagonist that actually likes herself. Who knew they existed?
This is the novel that should help provide ideals to young teenage girls about love and romance, not a poorly written novel about a human girl that falls in love with a vampire because he caught an apple that she dropped in their school's cafeteria. Sorry, Twilight fans. 
Reach columnist Maryam Noor at arts@dailyuw.com. Twitter: @mare_noor