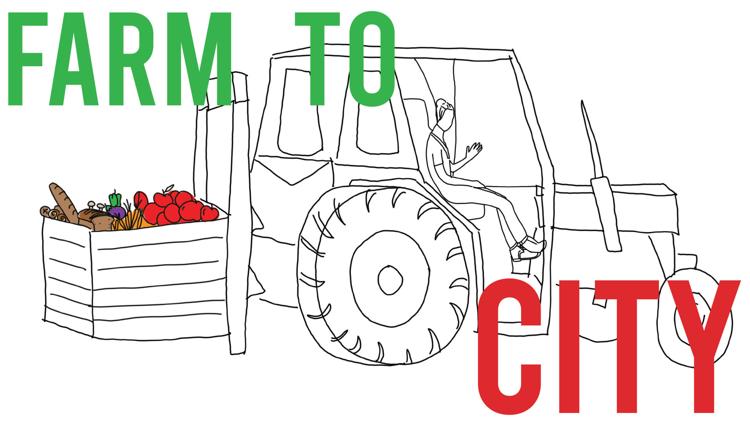 Greetings, my fellow members of Zoom University, and happy Wednesday. This week's Farm to City comes to you from the weak warmth of Bellingham's April sunshine. As I sit, enjoying my view of Mt. Baker, I can almost smell the cherry blossoms and hear the faint splashing of Drumheller Fountain. I can also, if I close my eyes hard enough, almost smell the faint spices and fresh bread of the U-District Farmers Market. However, COVID-19 has parted me from my true love, and now I can only admire her from afar. 
The continued spread of COVID-19 means that Seattle's Neighborhood Farmers Markets are still closed. Despite the ongoing crisis, farmers markets are striving to resume operations as soon as possible, but things won't go right back to normal.  
"We are working weekly with the City of Seattle and Department of Health on updated market operations in order to limit the spread of COVID-19," Sarah Schu, marketing and development manager for Seattle Neighborhood Farmers Markets, said in an email. "The [farmers] market will look drastically different than the one you visited during the fall and winter."  
As I wrote in last week's Farm to City, the closure of Seattle's farmers markets represents a significant loss in profit for local farmers and small businesses. 
"There's a significant concern that this closure and the uncertainty beyond that for farmers markets will have a lasting negative impact on the local food supply chain, which is a really critical part of feeding the city," Schu said. 
Schu also believes that farmers markets are the safest way for Seattle residents to shop considering the current conditions.
"We believe that open-air markets with transparent and short supply chains can be the safest and best way to obtain food during this crisis," Schu continued. 
This quarter is bringing unprecedented change for all of us, including me as I cover the U-District Farmers Market. Until the market re-opens, I will be following up with the lovely vendors I had the privilege of meeting last quarter in order to understand how the coronavirus crisis is impacting the functions of small businesses, and to discover how we can continue to support our local food supply chain through this crisis. 
For the latest updates concerning farmers market operations, visit the Seattle Neighborhood Farmers Market's website. Additionally, you can read the latest farmers market community update here, as well a list of vendors that are offering delivery and curbside pickup. 
Until next week, stay healthy and enjoy, wherever you are. 
Reach columnist Zoe Luderman Miller at arts@dailyuw.com. Twitter: @zozozaira
Like what you're reading? Support high-quality student journalism by donating here.