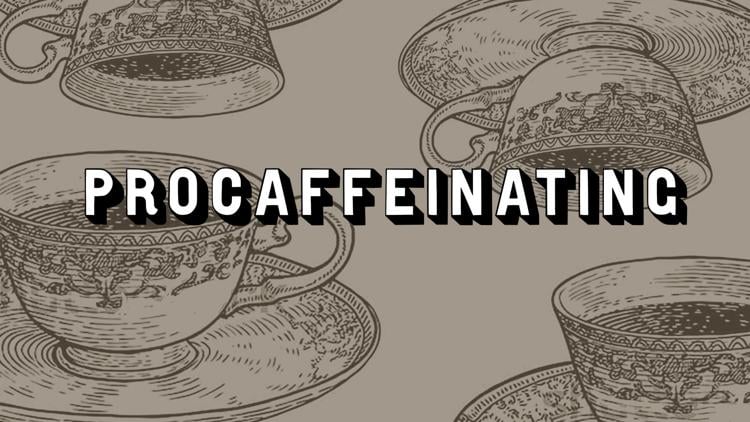 As finals draw near, it becomes harder and harder to find a quiet, well-lit place to get some focused work done. Fear not, Woodland Coffee is just the place for you.
Located in Ballard, a 20-minute bus ride from the U-District on the 44, Woodland isn't as conveniently located as Cafe Solstice or Cafe Allegro, but it will give you the quiet study atmosphere that cafes near campus just can't guarantee.
Woodland's entire aesthetic is blue, white, and wood — and it works. A single barista stands behind a royal blue coffee bar in front of the checkered wooden backsplash to make your drink.
Woodland's drink selection starts and ends with coffee. There is little else on their menu beyond the regular espresso drinks, drip coffee, and cold brew. However, they do serve both chai and matcha lattes for the tea lovers out there. Their pastry selection has a variety of foods from Macrina Bakery.
If you have made it this far into your college career without caffeine and don't intend to break now (I don't think you can comprehend how impressed I am), Woodland also serves a mean hot chocolate. But as the days get hotter, this drink becomes less appealing, so feel free to channel your inner 10-year-old and get an Italian soda.
For the caffeine addicts of the world, Woodland's lattes are unmatched. I acknowledge that lattes are arguably some of the easiest drinks to make, but Woodland's baristas don't disappoint. Finished with a beautifully sculpted leaf to top the foam, the lattes are enough to keep you going for a while. Woodland also only charges an extra 50 cents to add a shot, which I would recommend if you're looking for a stronger flavor, especially if you're getting a latte (since those are mostly milk).
Woodland does have a couple of alternatives to cow's milk, offering soy, almond, and hemp milk. Unlike Starbucks, Woodland doesn't use flavored soy milk, so swapping out the milk doesn't affect the drink's flavor quite as much.
Woodland's sizes are typically smaller than those of most coffee shops, but their drip coffee is strong even in an 8-ounce cup.
If you're looking for a quick shot of caffeine and not a casual sipping drink, try the cortado. A cortado is basically a shot of espresso mixed with some steamed milk to reduce the bitterness and acidity that comes with a straight shot, and it's guaranteed to kick-start your day.
The cafe is usually quiet and rarely crowded, making it the perfect place to get some work done. Most of the usual patrons sit behind laptops and notebooks, so you'll fit in just fine. The majority of the seating options are built for individual work, with small tables and bar seating against the window. There are a only few tables for communal studying in larger groups.
While it is farther away than most would like to travel for coffee, Woodland Coffee is worth the trip for the quiet study space alone.
Reach columnist Ash Shah at arts@dailyuw.com. Twitter: @itsashshah
Like what you're reading? Support high-quality student journalism by donating here.