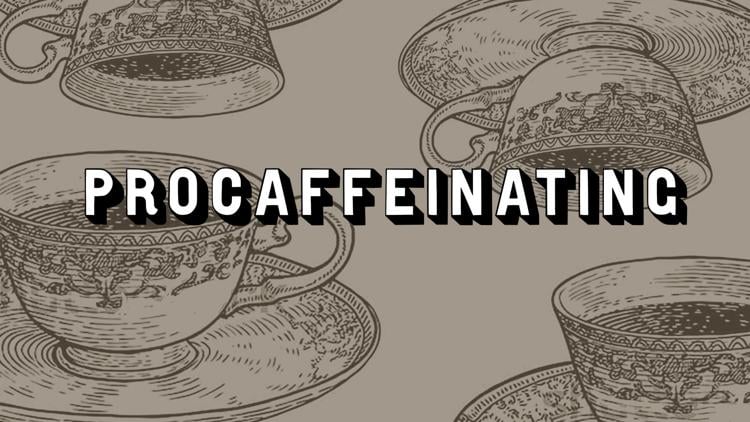 My quest to explore Seattle's coffee scene has taken me from large crowded cafes in Fremont to small hole-in-the-wall coffee shops in Ballard and everything in-between. This week, I chose to stay a little closer to home and head to Ugly Mug Cafe. 
Part of what I have dubbed the holy trinity of U-District coffee shops for students (including also Cafe Allegro and Cafe Solstice), Ugly Mug has become a popular spot for students. 
The space is small and homey. With a grand total of about 20 chairs, there isn't a lot of room to settle down there, so if you're looking for a place to study, go at the crack of dawn to score a seat (as I did) or don't go at all.
The cafe itself has a warmth to it. When you walk in, you are faced with a wall-sized chalkboard with a menu on it as well as a shelf with an amalgamation of home decor, everything seemingly in and out of its place all at once. With paintbrushes, stuffed animals, picture frames, and newspapers scattered across a shelf, the cafe mirrors the organized clutter that we may associate with home.
Ugly Mug's menu is far more varied than most coffee shops. While they do serve the common, reliable, espresso drinks, they offer food as well as a selection of seasonal drinks to fulfill all your pumpkin spice latte needs this fall. 
The barista-recommended Einspänner coffee is a good option for someone looking for something a little stronger. Since it is one of their seasonal drinks, people may not know much about it and be reluctant to try new things (as am I after my macchiato debacle last week).
"It's an Americano, so it is still pretty strong, but there's a thick layer of hazelnut whipped cream on top that adds this extra flavor," barista Kallan Wehrmeister said.
Another of Wehrmeister's recommendations for the non-coffee-drinkers was the chai tea latte with hemp milk. While hemp milk on its own isn't for everyone, it brings out a spicier flavor in the chai latte. 
Ugly Mug roasts their own coffee beans and it was some of the best espresso I've had. Even in a simple iced latte, the taste shone. It was a smooth flavor that didn't make me wince after a large sip. 
While most coffee shops offer food, the selection is usually limited to the same few pastries and is not a central attraction. Ugly Mug's patrons, however, come in specifically to taste their many food options which range from avocado toast to Belgian waffles.
Tucked into a tiny corner off the Ave, Ugly Mug is hard to find if you don't know what you're looking for. 
While walking the Ave, turn onto 43rd Street heading west (where all the construction is) and then walk all the way down the street that's not blocked. Keep walking even if you feel like you've missed it — when you've reached the very last store on the street, there it is.
Reach columnist Ash Shah at arts@dailyuw.com. Twitter: @itsashshah
Like what you're reading? Support high-quality student journalism bydonating here.