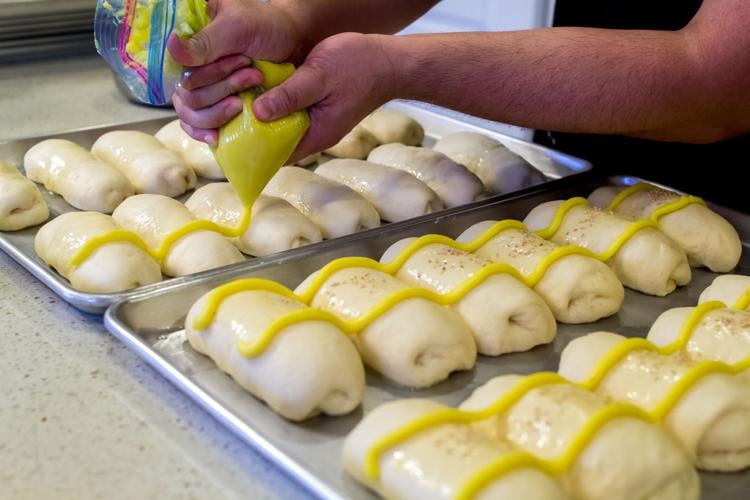 Author's note: Chow Down is a weekly column exploring the intersections of food and culture on campus and beyond. Its goal is to encourage readers to engage with food in new, thoughtful ways and, more importantly, enjoy chowing down.
Given the ubiquitous nature of boba and Asian-style desserts on the Ave, it's hard to imagine a Seattle without Asian-style, especially Chinese, treats.
But prior to 1979, Chinese Seattleites craving mooncake, a Mid-Autumn Festival dessert filled with lotus seed paste, or yearning to preserve tradition with a Chinese wedding cake needed to drive over two hours north to Vancouver, B.C. to get their fix. 
For a community with roots in the Pacific Northwest dating back to the 1870s, it was surprisingly difficult to get a taste of home. 
That changed in May 1979 when Mon Hei, Seattle's first Chinese bakery, opened in Chinatown.
People traveling from as far as Spokane, Oregon, and Utah lined the block outside Mon Hei, waiting to get their hands on Hong Kong-style pastries.
A testament to the legacy of colonialism and Hong Kong's reputation as an international hub of culture, Hong Kong pastries borrow from Cantonese, British, and Portuguese influences. 
But unlike European styles, Chinese pastries — bao in particular — come in both baked and steamed forms that blend sweet and savory elements. 
At Mon Hei, homesick Seattle residents could finally enjoy delicate cakes piled high with vibrant fruit and airy whipped cream, flaky, melt-in-your-mouth egg tarts, and fluffy cocktail buns that enveloped a shredded coconut filling pleasantly restrained in its sweetness. 
Mon Hei's keys to serving up reliably delicious pastries were Fok Hung, a Hong Kong-based master baker, and his wife, Fok Kit Lin, both of whom Mon Hei's owners invited to Seattle to lead Mon Hei's operations.
A story not unfamiliar in immigrant communities, the Foks often worked 12 hour days, sometimes starting at 4 a.m., to maintain their commitment to traditional techniques.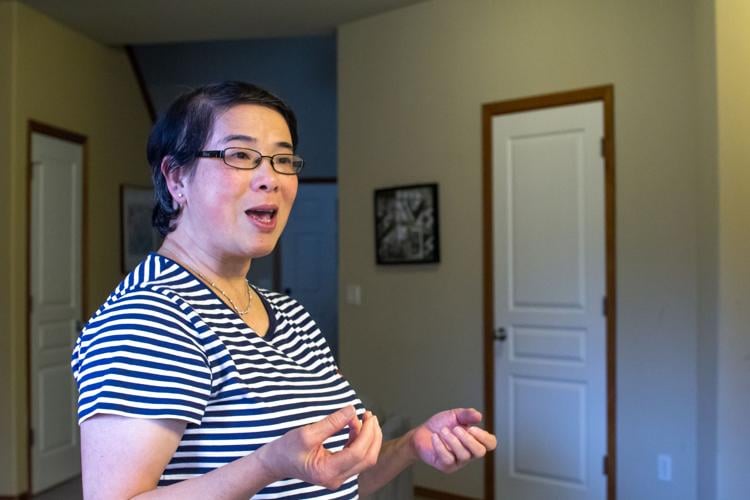 Annie Chan, the Foks' daughter, recounted that on any given weekend, her family baked over 1,200 cocktail buns — and that's just one of approximately 50 types Mon Hei offered.
Even more notable than their ability to consistently produce high-quality pastries in such large quantities was the way the Foks cultivated a sense of community.  
Amy Lozano, a self-described latchkey kid who grew up in the Chinatown area and often painstakingly saved up money to buy treats at Mon Hei, fondly remembers the patience and kindness extended to her when she slowly counted out her coins.
"Not only were they always affordable regardless of financial circumstances at the time, but they were a staple of the community," Lazano said. "You couldn't imagine Chinatown being without them."
The average pastry cost no more than one dollar, but even if a customer was short, Chan often allowed customers to purchase their desired pastry.
Their generosity wasn't just on a case-by-case basis. Mon Hei was one of the few businesses to accept EBT cards, a government food-assistance program. 
"We wanted to make it accessible to everyone and anyone no matter your socioeconomic status," Aaron Chan, Annie Chan's son who grew up working at Mon Hei, learning alongside his grandfather, said. "Delicious doesn't need to be expensive."
That's a hard balance to strike for businesses passionate about quality ingredients and committed to avoiding shortcuts. However, Mon Hei prioritized accessibility for the most vulnerable populations — government support for the average new immigrant Chinese elder starts at $197 per month — by accepting small profit margins.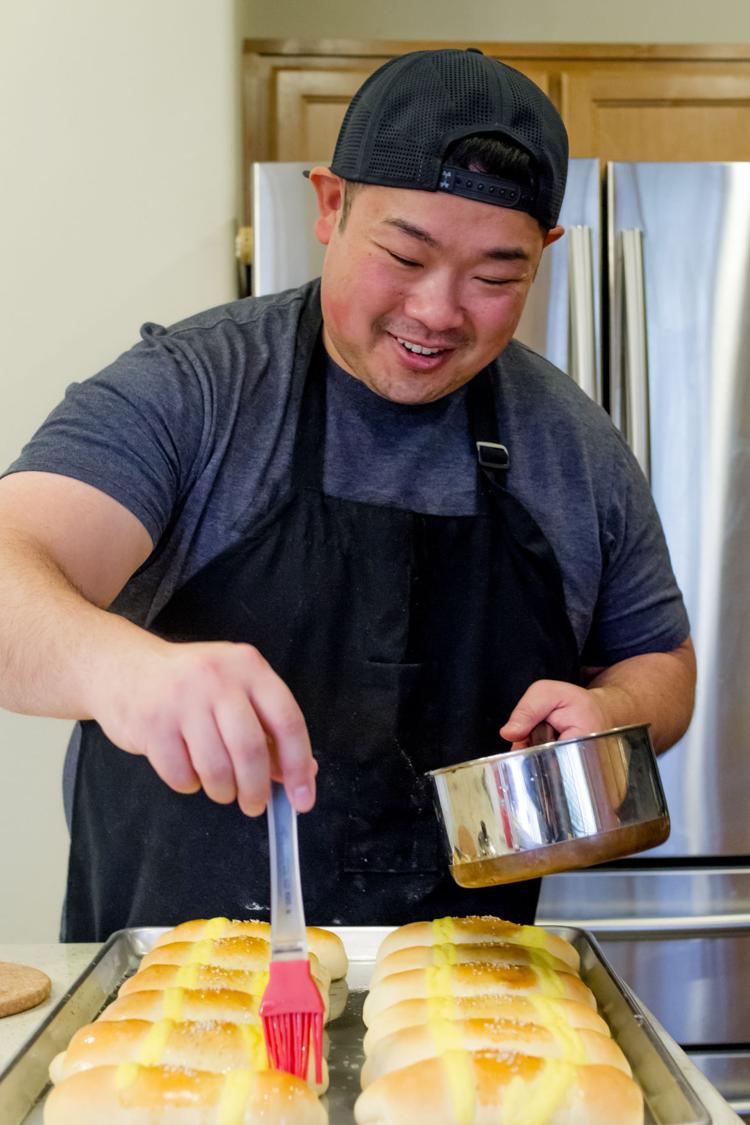 "There's a lot of people [in Chinatown] who live in low-income housing but could come into my parents' bakery and get something inexpensive and delicious to eat," Aaron Chan, a three-time UW graduate, said. "At the end of the day, it's about feeding people. Not about making a huge profit and being really wealthy. It's an honest living." 
Beyond affordability, Mon Hei served as a community center for elderly Chinese people, grandchildren often in tow, to pass their afternoon with friends and a place for nearby office workers to relax during breaks.
Thus, when Annie Chan heard on Christmas Eve of 2013 that flames were engulfing the building that housed Mon Hei, her second thought after mourning the loss of her business was anguish at losing the opportunity to cultivate relationships with customers. 
"They were just like my friends," Aaron Chan said. "But after the bakery closed, sometimes in the street, people will tell me that they miss their joyful time. They say, 'We cannot go to other bakeries because they don't talk with us like Annie.'"
Nearly six years have passed since the fire, and thinking of its impacts still prompts feelings of loss for both the Chans and their loyal customers. As with many other immigrant families who own small businesses, the Foks and Chans made innumerable sacrifices over their 34 years of producing pastries at Mon Hei.
But the Chans' story, like those of many other immigrant families, is also a story of resilience.
Customers, including those that Annie and Aaron Chan watched grow up, continue to greet their family in the street to pass on their appreciation and share fond memories. 
Fans fueled by lingering memories of their favorite childhood desserts continue to gush online about their love for Mon Hei and lament that no other bakery's hum bao or cocktail bun comes close. 
Meanwhile, Aaron Chan continues to carry on the legacy of his grandfather on his own terms. 
With the model for Asian bakeries shifting toward streamlined, self-serve chains like 85°C Bakery Cafe, rising rent, and a full-time day job that keeps him occupied, Chan cannot imagine opening another permanent location. 
But on weekends, he makes time to bake, keeping his skills sharp, and works with his parents to bake made-to-order mooncakes on an annual basis. As mooncakes require prepping a year in advance, the Chan family is already preparing ingredients for the 2020 Mid-Autumn festival. Fans can also expect a pop-up in the coming year.
Reach columnist Estey Chen at arts@dailyuw.com. Twitter: @esteychen
Like what you're reading? Support high-quality student journalism by donating here.